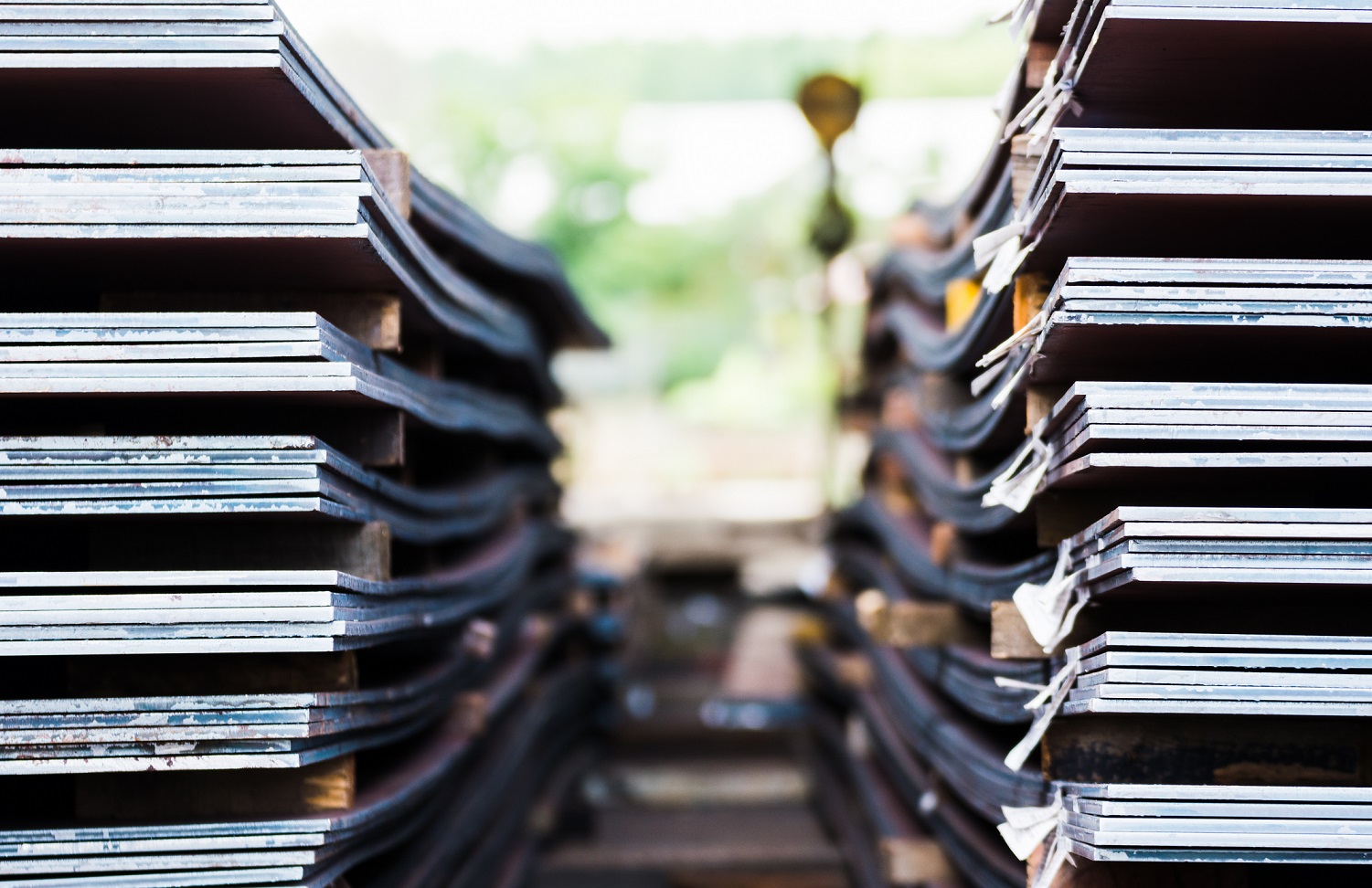 Steel is the mother of all manufacturing materials; if things aren't made of it, they're made with it. In an increasingly dangerous world, the need for reliable and effective steel is critical. From military vehicles to civilian buildings, ballistic steels are the go-to solution for shielding against shocks, extreme piercing objects and other lethal forces.
The uses for ballistic steel may be widening, but are potential beneficiaries taking advantage? Its reliability and efficiency mean ballistic steel is gaining a foothold as an important material for infrastructure and buildings. A variety of vehicles – from delivery cars to marine vessels – are using it to protect precious cargo. And even in the military, where using the right materials has always been a matter of life and death, new kinds of steel are being deployed to help meet new threats. Stakeholders need to be aware of these trends to ensure they do not fall behind.
Infrastructure and buildings
Rising threat levels must be met with stronger protection for goods and people. Enter Armox® and Ramor® steels. Readers unfamiliar with the names may well have benefitted from their industry-leading credentials; they have been installed in infrastructure projects worldwide, including airports, police stations, public authority buildings, railway stations and banks.
Innovation in how Armox® and Ramor® steels are deployed is ramping up. For example, IT entrepreneur Jon Karlung and his company, Modular Data Center (MDC), recently created a range of flexible, armoured data centre modules in close cooperation with steel manufacturer, SSAB. The scalability of these modules allows companies to expand or scale back data centres precisely when needed, avoiding long planning periods. The complete unit, ready for operation, can be delivered in just twelve weeks. A conventional data centre can take years.
Johan Anderson, head of business development at SSAB, is bullish about the benefits of Armox® and Ramor®. "Certainly there are other companies that deliver data containers around the world," he says. "But they do not look like data centres. And they cannot offer anything near the security we can provide." The modules are made from military-grade Armox 500T – the versatility and reliability of which has wide-ranging potential. Future uses may include safe storage of documents, antiques, money, medicine, and chemicals.
Vehicles and marine vessels
The use of Armox® or Ramor® steel in the automotive sector is a nascent but growing phenomenon. Vehicles equipped with the steel can maintain their original factory appearance while providing superior protection against bullets, projectiles and fragments. VIP cars enjoy blast resistance against explosive charges and improvised explosive devices (IEDs), while NGOs, official bodies, and delivery companies use armoured SUVs and delivery vehicles to transport valuables like money and precious metals safely.
The MaxiDoor solution – deploying doors, sections, walls, and facades that require the highest level of fire safety and protection – provides an example of ballistic steel usage in marine contexts. MaxiDoor added explosion-proof doors to its product portfolio in 2016, catering to customers requiring top of the range security-rated products.
During the development of the RC 4 security door, the company faced stringent security and technical requirements. The steel used would have to be durable, tough, bendable, weldable and scalable across the manufacturing process. SSAB's Ramor® 500, a tested and certified armour plate used as drill protection for lock cases, met the brief. SSAB experts met with MaxiDoor specialists, providing steel samples that allowed the latter to test the material's resilience under continual stress. All tests led back to the Ramor® 500: its ability to resist drilling through the faceplate, remain flat and attractive after painting and unparalleled springback qualities made the results of break-in attempts barely noticeable.
Defence and security
Steel has played a critical role in the defence and security industry for centuries. As technological advancements have increased the range and accuracy of modern weaponry, the need for more effective armour has intensified too. Armor steel is manufactured through quenching and tempering, balancing desired levels of hardness and toughness. The result is a high-strength, low-alloyed structural steel, processed to provide high penetration resistance and blast protection. Its versatility makes it an ideal material for use in the defense and security industry, where decision makers are constantly striking a balance between steel durability (providing superior protection) and workability (allowing a greater range of uses).
Two main groups of bulletproof metal dominate the defence industry: blast protection steel and ballistic protection steel. Both are characterised by tempered martensitic microstructures and are certified according to military standards. Blast protection steel has a relatively low hardness of around 400 HBW on the Brinell Scale – an industry standard measure of hardness – and is also tough in freezing conditions. Rolled homogenous armor (RHA) belongs to this category, designed to absorb the energy of a blast without cracking. Meanwhile ballistic protection steel has its own hardness classifications, with high hardness armor steel (HHA) being the most common grade. HHA is usually bent and welded, with good fatigue resistance. A thickness of 6.5 mm of HHA is sufficient to protect against a NATO-standard 5.56 mm calibre bullet.
Innovations in steel manufacturing are increasing hardness protection all the time. Very high hardness armor steel (VHH) sits at around 550 HBW; still bendable and weldable, just 5.5 mm of VHH steel is required to stop a NATO standard bullet. Ultra-high hardness armor steel (UHH) and extreme high hardness armor steel (XHH), with hardness of 600 HBW and 650 HBW respectively, are at the top of the ballistic chain. These steels provide additional protection against projectiles but are less bendable and require more complex processing methods.
Military operators seeking to combine high protection with low weight have two options. One is to mount two thinner armored steel plates with a space between them instead of using a single thicker plate – a design feature that can cut overall weight by a quarter. Perforated outer plates offer another option. Provided the perforations are smaller than the expected projectile, they can slow it down enough to neutralise its penetrating power while keeping vehicles light.
Armox to the rescue
Ballistic steel plates are rolling out across a wider range of civil and military applications than ever before. The secret lies in their unique properties and production processes.
For example, SSAB's Armox® and Ramor® steel plates are cleaner than most other steels due to their low carbon content, making the material easy to weld and minimising the risk of cold cracking. And the steels' uniform properties ensure reliability in use and predictability in the workshop.
SSAB continuously improves its production processes to develop new and better products. As a result, Armox® and Ramor® steel plates come with guarantees of tight thickness tolerances, tight flatness tolerances and tight bending guarantees. This makes them more workshop-friendly compared to other steels available on the market.
SSAB's experience in deploying and innovating metallurgical processes makes all this possible. As the steel industry advances, military and civil manufacturers need to choose a partner who can help them get the most out of a new generation of ballistic steels while combining cost efficiency and safety. SSAB can help. Download the whitepaper on this page to find out more.