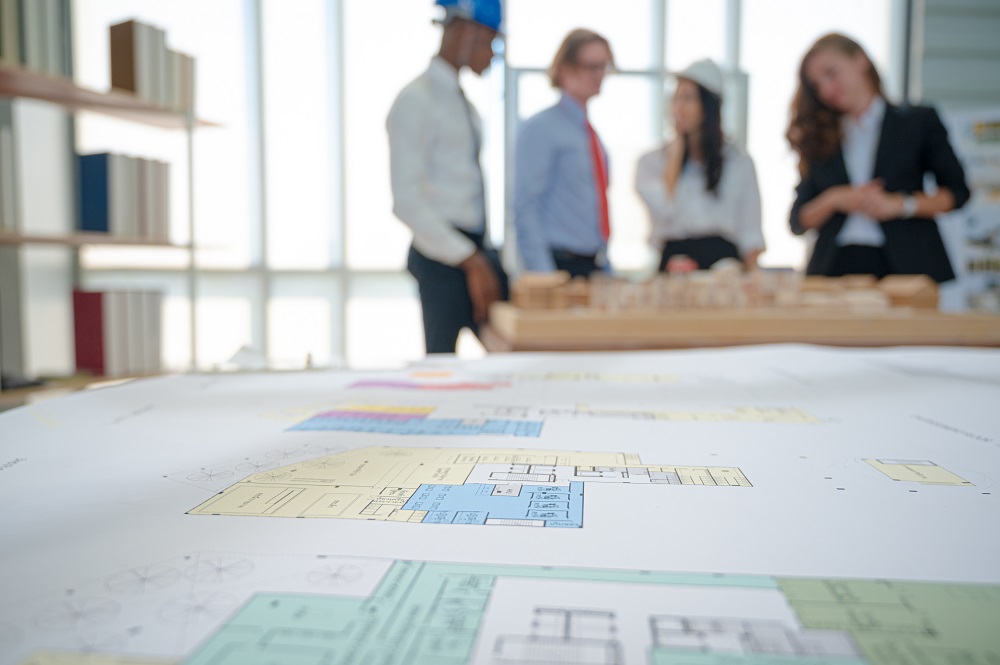 With supply chain disruptions and inflation creating new challenges around the rising costs of building materials, owners and delivery teams are finding ways to keep design, scheduling, and construction costs down. One way organizations are managing this is by favoring design-build rather than design-bid-build projects.
Construction owners may be more familiar with a "design-bid-build" model where the owner holds separate contracts for the design and construction of the asset. The owner will have a contract or engagement with an architect or design firm, in addition to a contract with a general contractor. From there, the asset will get built.
On the other hand, design-build models only have one contract between the owner and the design-build entity, who is responsible for both design and construction of the asset. The design-build entity may complete the design in house, work with a design firm, or subcontract out some of the work.
Design-build projects are also becoming increasingly popular as projects become more complex and must be delivered in shorter time frames. Some design-build projects are even implemented for upgrading public sector infrastructure like highways and roads. But even with the rise in popularity for design-build projects, challenges remain when getting started.
In this ebook, you'll understand that the key to design-build success is to manage end-to-end processes, eliminate barriers to collaboration, and connect teams across the entire construction lifecycle, capturing a complete project record. We'll show you how Oracle Aconex connects the entire project team to streamline data and to help eliminate version control challenges.