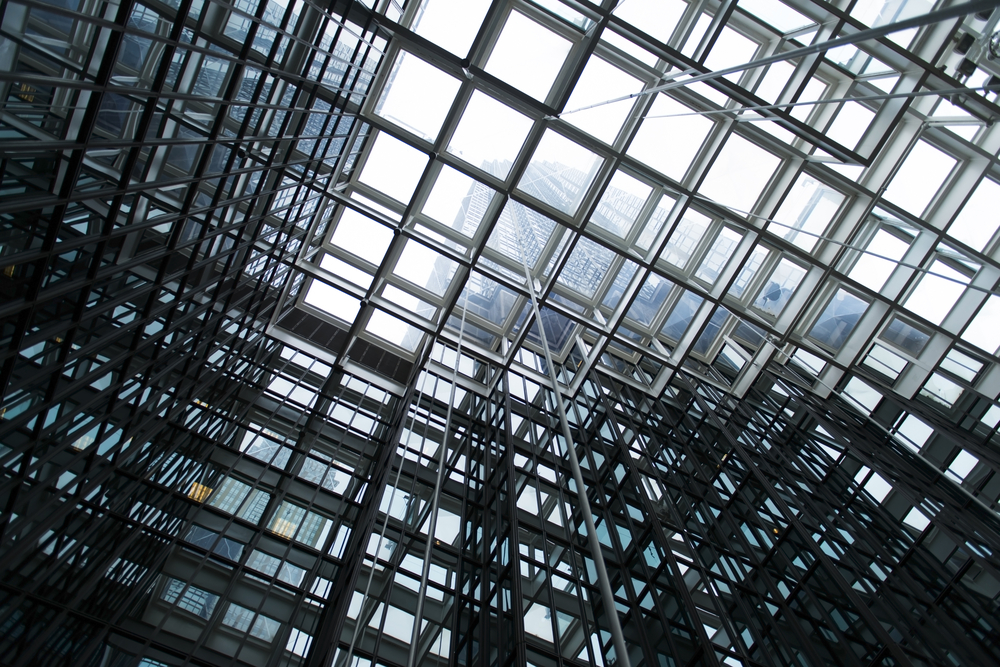 Steel is the most recyclable industrial material on the planet. Its durability and capacity for reuse – without losing strength – makes it a sustainable choice in heavy industries. The recovery and reuse of steel industry products reached a worldwide material efficiency rate of 97.34% in 2021, according to a report by the World Steel Association.
However, while steel is the ideal industrial material for the circular economy, the steel industry is also one of the most energy-intensive in the world. The industry accounts for around 8% of global carbon emissions, making it one of the most significant sources of industrial pollution.
To gain a competitive edge and stay ahead of changing carbon legislation, many steel manufacturers are actively adopting more sustainable production processes using clean or low-carbon technologies. Rising emission quota costs and stricter carbon emission standards are key factors driving change.
One essential aim for firms is to decarbonise steel production by using zero-emission hydrogen in the manufacturing of commercially viable steel. This hydrogen – known as green hydrogen – is the long-term goal, produced using renewable energy and increasingly evident in industrial decarbonisation strategies. Blue hydrogen – using carbon capture to minimise emissions – is an interim option. Yet the sector currently lacks the production scale to meet global demand while keeping production costs low.
In the meantime, opting for CO2-efficient production, recycling waste heat, and minimising water usage are feasible low-carbon transition solutions for the steel sector.
Cleaner production methods for steel
Blast furnaces (BF) currently used in conventional steelmaking release a large amount of carbon emissions. This is a byproduct of chemical reactions in which carbon trapped in coke and limestone interacts with oxygen in the air; additionally, fossil fuels are used to power the entire process, including the furnace, power sintering and pelletising plants.
Carbon capture and storage (CCS) technology is a promising option for storing and limiting emissions. While there are no full-scale operational CCS facilities for blast furnace steelmaking, many pilot projects are underway to make this an integral part of future steel production.
Many manufacturers opt for carbon-efficient electric arc furnaces (EAFs) that utilise steel scrap or direct reduction iron (DRI) as their primary raw materials. Using recycled steel as a feedstock instead of iron ore effectively reduces carbon emissions from steelmaking. However, a complete transition to EAFs necessitates renewable energy grids and an adequate supply of high-quality scrap. This is particularly important for construction-grade steel.
While most decarbonised steel technologies are still experimental, the sector is expected to produce commercially viable green steel by 2030, according to a Eurometal report.
Utilising steel's recyclable properties to produce a stronger, tougher material can significantly aid the green transition. Durable high-strength steel ensures the longevity of the product, reducing costs for production, maintenance, and replacements.
"With stronger, tougher steel we can help by making sure that the end product lasts longer or is lighter. This in turn lowers the need for extra fuel in the usage of the products or the need for additional maintenance," says Marlene Bergman, brand manager at SSAB EMEA AB, a steel manufacturing company.
"High-strength steel can also help firms keep emissions low by upgrading to steel-based components. With stronger and tougher steel, the customer can choose to use less material. In the end this gives a lighter product requiring less fuel, or a material that is the same thickness but stronger than existing alternatives," adds Bergman.
Enabling efficiency and ESG compliance
As greener steelmaking processes gain momentum, it is crucial to collaborate with environmentally aware manufacturers that offer low-carbon solutions and ambitious decarbonising targets.
For manufacturers aiming to eliminate carbon dioxide emissions in their operations by 2030, SSAB's sustainable development strategies can contribute to greener steel production. The company has established one of the world's most carbon dioxide-efficient blast furnace-based productions, using high-quality iron ore pellets and coke. SSAB's cold-rolling process generates 6% less carbon than the European average and approximately 17% less than China's average emissions rate.
SSAB's EAF-powered steel mills in the US employs up to 100% recycled steel as raw material instead of iron ore – resulting in significantly fewer direct CO2 emissions. The company's innovative EcoUpgraded digital initiative encourages other manufacturing sectors to transition from standard steel to SSAB high-strength steel. And The company's Strenx® structural steel, Hardox® wear steel and Docol® automotive steel can be used to create resource-efficient and sustainable equipment.
Altogether, these products allow asset components to reduce weight without compromising productivity. Working with an expert partner like SSAB can help steel-intensive firms improve their fuel economy, boost product longevity and reduce their carbon footprint. Market leaders are already taking the leap; to learn more about SSAB's sustainable steel production and how it could benefit you, download the whitepaper on this page.