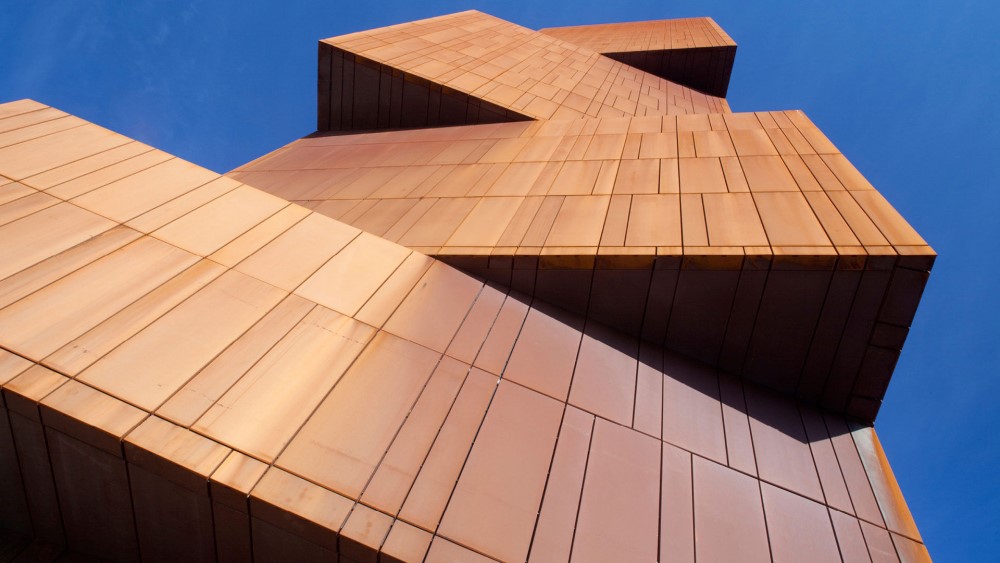 Weathering steel is ideal in areas that have a variety of changing climate states. To come into its own, it needs alternating cycles of wet and dry conditions for the oxidation process to take place and provide the unique 'patina' layer of protective rust.
Freight and transport equipment made from weathering steel requires less maintenance and has increased longevity, as once it has 'weathered', it will not need the application of any protective coatings. It also reduces environmental issues associated with volatile organic compounds (VOCs) being released during painting and removes the necessity of disposing of blast-cleaning debris from future maintenance work.
High-strength weathering steels can produce exceptionally robust, durable, and comparatively light railroad wagons and cargo containers. Because of its greater strength (than mild steel) and corrosion resistance properties, they can carry heavier loads for longer periods of time while using less energy.
Another application is for Overhead Line Equipment (OLE), the masts that carry electricity around every country's rail systems, as well as the electricity pylons along most roads. The obvious cost benefits of using this material are increasingly being recognised across Europe; it has already been used extensively in the OLE networks by Danish Railway Network (DSB). It is installing another network along 550 km more of its rail lines.
The process of creating load-bearing structures out of weathering steel is essentially the same as creating them out of equivalent mild steel, and the methods for choosing the best welding consumables and methods to match the parent metal are now widely used in industry. By employing this strategy, railroads can save a lot of money on operating and capital expenses.
What is weathering steel?
Weathering steels are a family of low-carbon steels that contain additional alloying elements along with carbon and iron. In comparison to standard low-carbon steel grades, these alloying components give weathering steel superior strength and greater corrosion resistance.
This product often contains less than 0.3% carbon by weight, and because of the low carbon content, it remains ductile and robust. Other alloying components are also added to weathering steel during production, which helps to boost strength but, more significantly, corrosion resistance. Although many other alloying elements are employed, nickel, copper, and chromium are the three most important ones.
Unlike other corrosion-resistant steels that do get rusty, weathering steel doesn't. It is only the outermost layer that rusts, and once that oxidised layer has formed, it stops spreading or digging deeper, shielding it from further corrosion as it forms a barrier against further decay.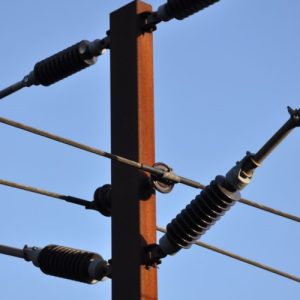 The rust layer that forms on plain carbon steel is permeable and eventually breaks off, allowing another layer to spread wider and deeper into the steel. This repeated cycle eventually leads to changes in the form and strength of whichever application it is being used for.
The alloying components in weathering steel make the first layer of rust that forms on steel stick to it much better as it is exposed to the weather. This protective rust layer also eliminates the need to coat weathering steel with protective paint.
Environment product declarations (EPD)
An EPD is based on information received from a Life Cycle Assessment (LCA) carried out in accordance with EN 15804 (the European Standard for the development of EPDs), ISO 14025, and other international standards.
It is carried out using a peer-reviewed Product Category Rules document (PCR), and all are independently verified. EPDs state a manufacturer's commitment to measuring, minimising, and reporting the environmental effects of its goods and services transparently.
According to Marléne Bergman, brand manager for SSAB, a specialist producer of steel products: "Many of our products carry EPDs already, and all this data is available from our website or the one for the International EPD® System. We are aiming to have EPDs for all our products in due course."
"SSAB is committed to achieving its own sustainability targets, as well as helping its customers reduce their carbon footprints by producing demonstrably sustainable steels."
Among these products is Ramor® and Strenx®. "At the moment, we have Strenx, our premium structural steel product, and Ramor®, the high hardness ballistic steel, available in a weathered form," says Bergman. "These two ranges are becoming popular with customers.
"We are always exploring the feasibility of making more of our product ranges available in weathered options, but that depends on either a customer asking for it or our market research showing demand."
While Ramor® is a ballistic high-strength, low-alloy steel with excellent corrosion-resistant properties, Strenx® is a line of structural steels intended for industries including lifting, handling, and transportation where structural strength and weight reduction are crucial competitive advantages. Ideally suited for use in the construction, agricultural, and offshore industries as well as the frames of large mobile machinery.