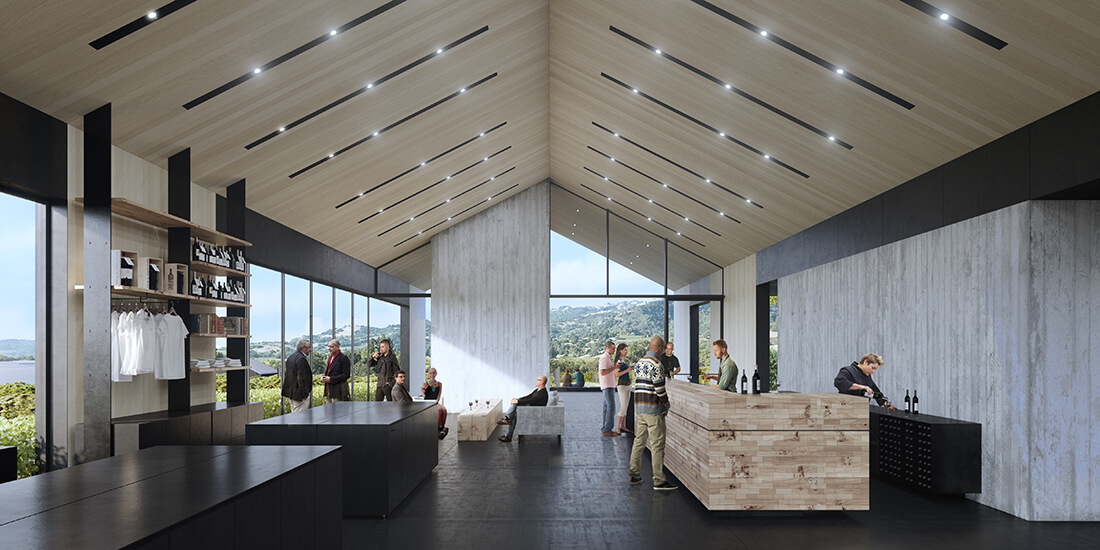 Constructing a building takes massive coordination, but constructing one that meets LEED standards is an entirely different challenge. LEED (Leadership in Energy and Environmental Design) is one of the most popular green-building certification programs in the world. It requires collaboration between stakeholders at all stages of construction to ensure a structure has been built in an environmentally responsible and resource-efficient way throughout its entire lifecycle.
Developers are increasingly adopting BIM (Building Information Modeling) technology to help bring designers' visions to life and to achieve LEED status. BIM helps design and construction teams work more efficiently, improving coordination and simulation during the entire lifecycle of a project—from planning, designing, and building to operation and maintenance.
With the global population expected to hit nearly 10 billion by 2050, it's more important than ever to construct sustainable buildings for the future. Here are seven examples of buildings around the world using BIM to help meet LEED requirements.
1. The World's Greenest Winery Through LEED and the Living Building Challenge
Silver Oak Winery in Napa, CA, was severely damaged in 2006 after a fire destroyed its facilities and $2 million worth of wine. Shortly after the fire, the owners decided to do two things: rebuild right away and do it sustainably. Silver Oak ended up becoming the first winery to earn LEED Platinum certification. Since then, Silver Oak built a second sustainable winery in nearby Alexander Valley, CA—and it became the second winery in the world to earn LEED Platinum status. BIM technology helped the winery balance great wine quality and sustainability with the integration of solar panels in its facilities, which it uses to control things like wine temperature and LED lights. Silver Oak has also reduced production-water usage by using recycled water for initial barrel and tank washing and floor cleaning, lowering the amount of potable water needed to produce a bottle of wine.
2. "The Great Good Place" Uses Sustainable Innovation to Connect Bangkok Residents
Living in a big city such as Bangkok can be overwhelming—being immersed in a sea of strangers can lead to feelings of separation and isolation. That's why Thailand-based developer Magnolia Quality Development Corporation, Ltd. (MQDC) built a smart city that could actually bring people together, not isolate them. The smart city—called WHIZDOM 101—is a 17-acre campus with spaces that invite community building, such as a jogging track, a library, and a green space, as well as a street lined with businesses and restaurants. MQDC used BIM to attain LEED Gold-certification standards, which helped reduce waste material during construction by up to 15% and limit its overall carbon footprint.
3. Dubai's Museum of the Future Is Shaping Up as the World's Most Complex Building
Once complete, Dubai's Museum of the Future will take shape in a form so futuristic that its designers had to ensure it was actually possible to implement. Working with BuroHappold engineering services and BAM International construction, Architecture firm Killa Design designed a dazzling combination of art, engineering, and construction. The firm created immersive visualizations using BIM software that allowed collaborators to "walk through" the entire museum and check each element. This collaborative process helped the team achieve LEED Platinum status through more than 50 sustainable-design decisions, including the use of recycled-content products, photovoltaics for energy, and internal-air recovery systems.
4. Making a Sustainable City Within a Skyscraper Through BIM and Prefab Construction
Tianjin Chow Tai Fook Financial Center is essentially a city within a skyscraper that's being built in China's fourth-largest city. The financial center will house an office building, a retail shopping center, a luxury apartment complex, and a five-star hotel. As an industry leader in sustainability, China Construction Eighth Engineering Division Corp. Ltd. sought to achieve LEED Gold status. In order to uphold the designers' vision while meeting LEED Gold certification, the team used prefab construction to manufacture components precisely according to drawings through BIM, preventing material waste and eliminating the need to cut materials on-site.
5. "Big Room" Collaboration Turns SFO's Vision for Airport Planning Into Reality
San Francisco International Airport (SFO) is demolishing its Terminal 1 (first built in 1963) and building a modern and sustainable terminal, which is expected to achieve LEED Gold certification. The $2.4 billion project, led by Austin Webcor Joint Venture—with architects Woods Bagot, HKS, Kendall Young Associates, and ED2 International—consists of building a 550,000-square-foot boarding area, 27 gates, concessions, amenities, and an innovative baggage-handling system. Project teams have been using BIM to address major problems, identify priorities, and coordinate solutions.
6. The New Bulgari Factory Updates Tradition (While Thwarting Jewel Heists)
Paying tribute to Italy's prestigious jewelry-making history, Bulgari chose Goldsmith's Farm in Valenza, Italy—the former site of renowned goldsmith Francesco Caramora's workshop—as the place to build its newest, sustainable, and highly secure factory. Architectural firm Open Project used BIM technology for its collaborative design approach, preserving the site's cultural significance while also addressing Bulgari's rigorous security and sustainability needs. The entire facility spans more than 14,000 square feet and has achieved LEED Gold certification.
7. BIM Evangelists Raise the Bar for Hospital Construction
A pioneer in construction management, Lexco has been commissioned to manage the construction for what will be the second largest hospital in Central and Latin America. As both a public hospital and a top medical-tourism destination, it's designed to meet strict medical standards while achieving LEED-level energy efficiency and sustainability requirements. The hospital will have elements such as exterior-wall panels that help improve indoor air quality by 25% and reduce mechanical power by 22%, as well as glass windows and partitions that filter out harmful X-rays and UV rays.