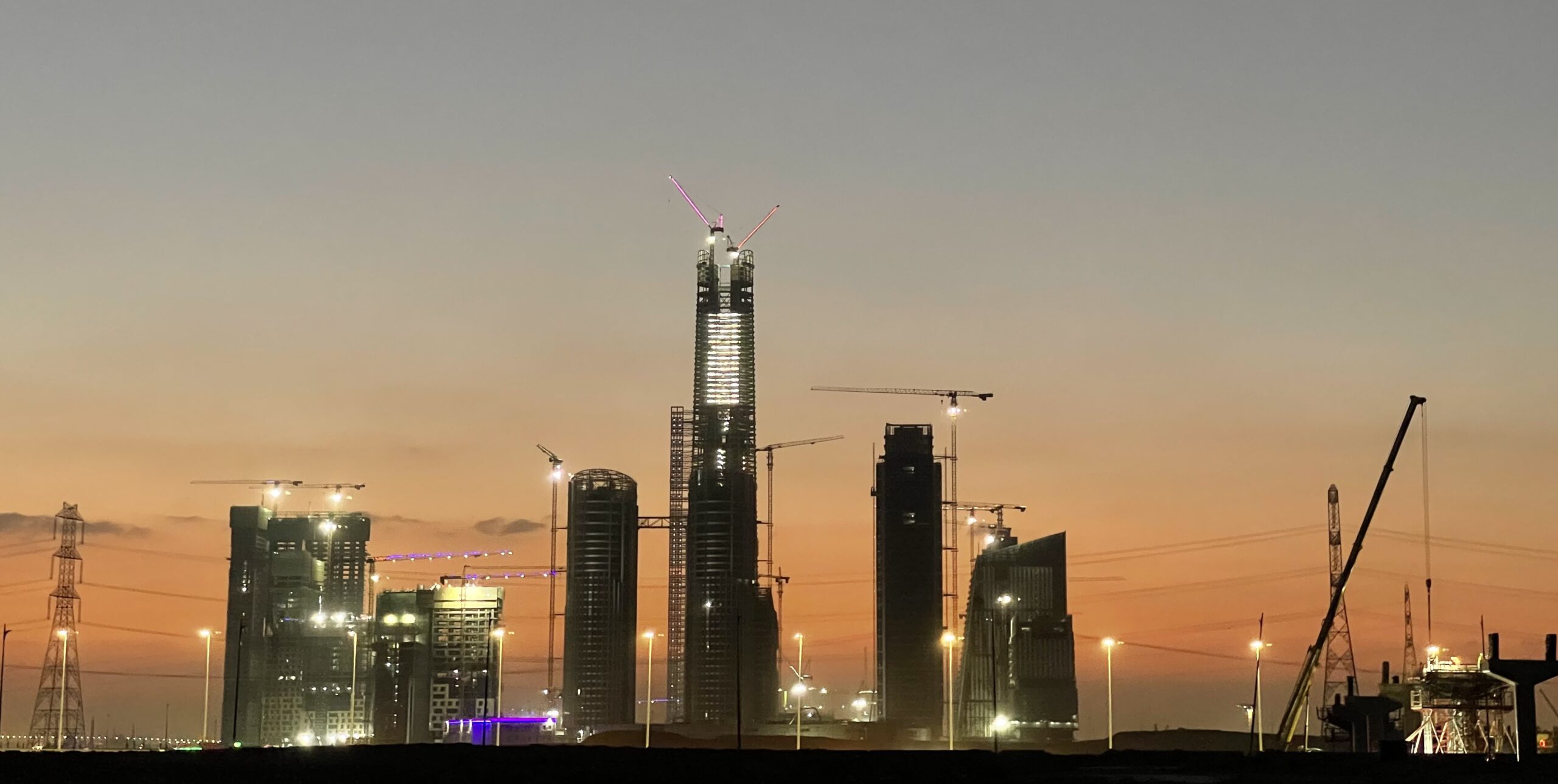 MIPIM – the international real estate event and exhibition that brings together investors, developers, advisers, brokers and other professionals in the property industry – is set to return to Cannes on 15–18 March 2022. Making a splash at the event for the second time will be global content sponsor OpportunityEgypt.
OpportunityEgypt's pavilion will be the essential meeting place for investors and business partners looking to tap into Egypt's huge potential and play a part in the country's remarkable growth story.
A series of stimulating panel sessions, networking events and high-level meetings with Egyptian officials and other stakeholders will provide a unique platform for MIPIM attendees to better understand this exciting and rapidly evolving market.
There will be much to discuss and discover. A few points of immediate interest regarding Egypt:
Egypt is one of the world's fastest-growing economies, with the International Monetary Fund predicting 5.8% GDP growth by 2025. Already the fastest-growing, most stable economy in Africa, Standard Chartered Bank predicts Egypt will be a top ten global economy by 2030.
Egypt has been cited as the most attractive investment destination in Africa in the 'Where to Invest in Africa' report issued by the Rand Merchant Bank in 2021.
Egypt has received €7.1bn ($7.87bn) of cumulative investment from the European Bank for Reconstruction and Development to date.
The Egyptian government plans to increase the private sector contribution to the economy from 26% currently to 50% of GDP in the next three years.
Speaking to Investment Monitor recently, Finance Minister Mohamed Maait elaborated on how well Egypt has emerged from the Covid-19 crisis in an economic sense.
"Although the Egyptian economy was affected by the pandemic, Egypt was one of the first countries to return to growth, thanks to the rapid measures taken by our government," he said. "This made Egypt one of the few countries in the world able to maintain very positive economic growth throughout the pandemic. It is important to mention that Egypt is also the number one country in Africa in terms of attracting FDI, ahead of the likes of South Africa and Nigeria."
Apart from its impressive economic performance, Egypt has a number of positive attributes as an investment destination. Its strategic location and geopolitical significance make Egypt a natural nexus for trade, investment and cooperation between the Middle East and Western countries. The presence of the Suez Canal places it firmly at the crossroads of international trade corridors and at the heart of global supply chains – an increasingly important factor in investment decisions in a time of volatility in supply chains worldwide.
With a legal system that is closely aligned with that of the UK, Egypt has policies in place that safeguard inward investments and has worked hard to improve its business environment in recent years. The Egyptian Central Bank allows free movement of currency in and out of the country.
Egypt's government is investing in the country's future by seeking out market-leading international expertise – which creates an opportunity for new partnerships to emerge from MIPIM meetings – and by supporting development of infrastructure and human capital.
"The level of public investment has tripled over the past three years," said Maait. "As part of this we improved our infrastructure substantially… We are investing heavily in improving our transportation sector, such as high-speed electric rail, the monorail, and the underground and national overground. At the same time, we are creating jobs for close to one million new entrants every year to the labour market."
Egypt has a young, fast-growing population, providing a large and dynamic pool of talent for international companies to tap into. A number of blue-chip companies have already invested in the 'New Egypt', including Amazon, Apple, Microsoft, Pfizer, Siemens and Vodafone.
Egypt's population boom creates an urgency around job creation, investment attraction, urban planning and economic development that underpins the government's proactive outreach to international investors and creates immediate opportunities for engagement. The need to provide housing and amenities to a population that is expanding rapidly – and to relieve pressure on Egypt's existing metropolitan centres – has sparked an ambitious plan to build 21 new cities around the country.
"We are facing an annual population growth of 3%, which adds up to almost three million citizens per year," said Maait. "We have a strategic plan for economic development all over Egypt, and the new capital is part of this plan. [We need to think about] where we can put these people. Within 30–40 years, Egypt's population will reach 160 million to 180 million [from the current 100 million], so we have to expand the urban areas to live in… that is why we have started to think about new cities all around Egypt."
International partners have a crucial role to play in the building of the new cities and of the New Egypt itself, and are being invited to begin discussions via OpportunityEgypt at MIPIM 2022.
For more information and to arrange a meeting please, visit: https://opportunityegypt.com/exhibitions/