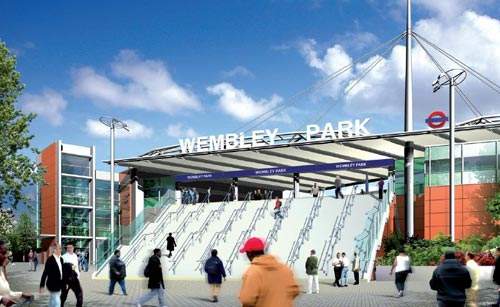 G6 Hospitality has signed an area development agreement with Auromatrix to open hotels in India.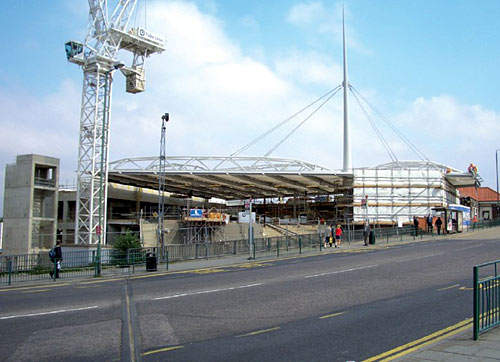 Marriott International has signed a letter of intent with a joint venture between The Bernstein Companies and Boston Properties to build its new corporate headquarters and hotel project in downtown Bethesda, US.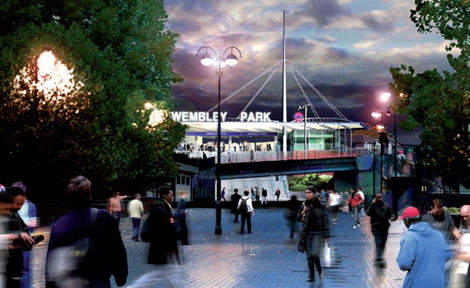 US-based hospitality company Choice Hotels International has signed an agreement with full-service real estate firm Stratus Development Partners to build a new Cambria hotel and suites in Sonoma County, California.
Wembley Park Station was built in response to the increased capacity caused by the new Wembley Stadium in London. The new facilities include the provision of a dramatic auxiliary concourse constructed to serve passengers heading to the stadium, arena and conference centres.
A new lightweight roof has been designed to provide high levels of natural light to this area, while retaining a largely column-free space. The roof design will help guide passengers through the concourse area onto the pedestrian over-bridge on their way to catch their trains. Full mobility impaired access is provided throughout.
Constructed work was undertaken while maintaining the existing station in full day-to-day operation. Construction began on-site in late 2003 and the station was opened in 2006.
Wembley Park Station and site characteristics
Wembley Park Station is located in north-west London within the London Borough of Brent, within a 1km walk of the Wembley Stadium complex and situated just outside of the A406 North Circular road.
The main commuter entrance point into the station is from Bridge Road, a medium-sized residential and commercial street. Access into the station for 'event' day traffic serving the stadium is generally from Olympic Way, a route which directly links the station to the stadium and has a great history of approach for fans to the matches played at Wembley. The site is urban in grain and will benefit from better interchange facilities.
Auxiliary concourse
The new auxiliary concourse and adjoining staff accommodation building are constructed from a reinforced concrete structural frame with insulated pre-cast concrete panelling, curtain walling and a stainless steel rain-screen cladding system.
The new auxiliary concourse has been provided with a new lightweight inflated foiltec translucent ETFE pillow roofing cushion system to provide high levels of natural light and a largely column-free space over the new passenger area.
This roof type is best identified with large scale roof spans but is developing new uses all the time. A minimum 50-year design life for the building was specified, so the use of this material was a leap of faith which required the designers to explain all facets of its construction, use, maintenance and repair, to the client.
SAS's Tubeline system with 50mm diameter extruded aluminium tubes was selected for its durability and ability in avoiding the show of dust and dirt. An EMAC hanger holds the T-section surrounded by the tubeline clips that hold the tube sections with end caps.
Wembley, however, required something special, something with an air of entertainment, of surprise and of spectacle. ETFE fulfils all of those requirements and has already become a well talked about building within its vicinity.