Far East Consortium International has completed its previously announced acquisition of the Sheraton Grand Mirage Resort located at the Gold Coast in Australia.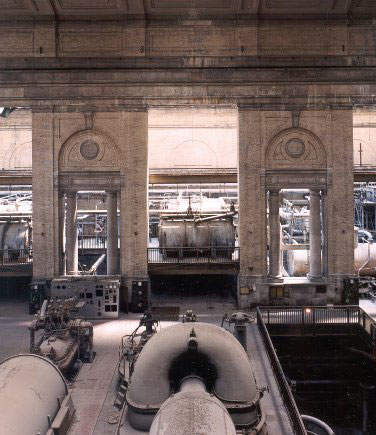 MasterBUILT Hotels, a joint venture between Superior Lodging and Jayman MasterBUILT, has plans to open Microtel Inn & Suites by Wyndham brand of hotel in Aurora, Ontario, Canada.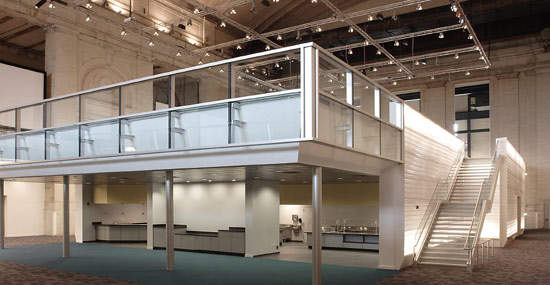 Iberostar Hotels & Resorts is set to open a renovated four-star hotel, the Iberostar Club Palmeraie Marrakech, in Morocco.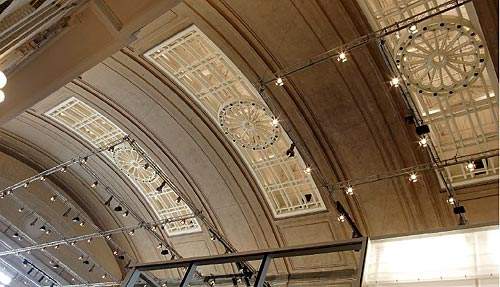 Turbine hall ceiling detail.
A massive industrial-age power station has been transformed into a new world headquarters for Synygy. The 21st century technology company's new headquarters met the highest standards in historic preservation and adaptive re-use.
The Chester Waterside Station, a coal-fired electric power plant located along the Delaware River in Chester, Pennsylvania, was built at the turn of the century as a monument to the greatness of electricity.
After 1981, the turbines that provided power in an industrial city sat idle for 20 years. The investment and cooperation of state and local government and private entities – including a Federal Rehabilitation Investment Tax Credit program that supports the redevelopment of historic structures – generated new vision for the building.
The decaying structure that was bought for $1 has become a million-dollar investment, and a critical cog in the engine of the city's economic growth.
THE SYNYGY REDEVELOPMENT
Synygy occupies 130,000ft² in the most significant areas of the building, including the old turbine hall, switch room and boiler house. Accommodating today's technology required the removal of much of the equipment from the past. The old turbine hall, with its 100ft vaulted ceiling, now houses two freestanding structures, incorporating a data center, cafeteria and conference center. The roofs of these structures serve as a plaza, an open patio and a multi-functional theatre / trade show area.
Overlooking the turbine hall, in the main switch room, is an executive briefing centre providing prospective clients a view of the company's data operations. Open office space, distinguished by unusually large floor plates, replaces an area previously occupied by boilers.
The coal tower, where coal was once hoisted from barges then dropped into the tops of sifters and boilers, houses an employee fitness centre and a residence for visiting executives.
TECHNOLOGICAL EMPHASIS
The structure itself serves as an expression of stability with the central emphasis on technology. The new architectural insertions have transparent, translucent or opaque properties that allow the technological environment to take the foreground.
Using a complex computer network as architecture, the new environment reflects many of the electric company's original goals – efficiency, performance, stability, and civic responsibility.
The balance of old and new, technology and architecture, will enable Synygy to set new benchmarks for industry leadership and corporate responsibility, and at the same time bring new life to a blighted area.