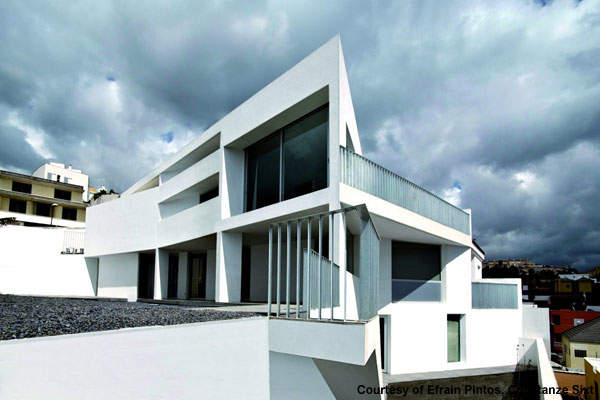 Woodridge Capital Partners, in association with Colony Capital and its affiliates, has acquired the Ritz-Carlton, Kapalua Resort for an undisclosed amount.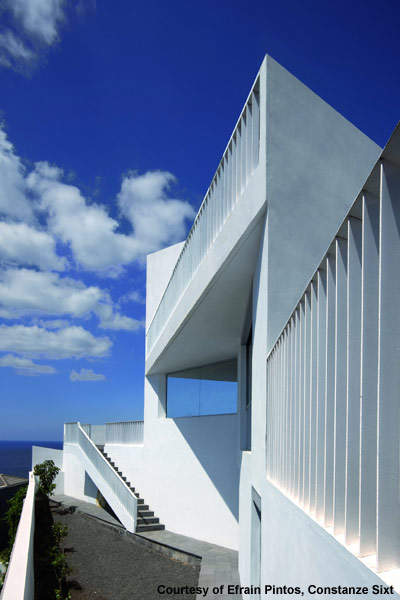 Hilton Worldwide and DoubleTree by Hilton have announced the opening of a new hotel, the DoubleTree by Hilton Agra, in India.
The Studio-House Acorán II dwelling is located in the residential neighbourhood of Acorán, in an area of rapid growth in the southwest of the city of Santa Cruz de Tenerife. It extends in a strip along the north-south axis perpendicular to the access road. It is oriented towards the surrounding views and the interior patio-garden, and is closed off from the street and neighbouring buildings.
Design and development
The house is built on different levels to adapt to the steep grade of the terrain. Access is through the top level, which houses the common areas – kitchen, dining area, sitting room – with views of the horizon and the island's southern profile. Adjoining the street access area is a small workshop with a separate entrance. The bedrooms are located on the lower level and open onto the patio-garden.
The south-facing master bedroom, with views extending above and beyond the other dwellings in the neighbourhood, connects to a studio and a private garden, which occupies the lowest level of the plot.
A simple twist in the dwelling's 'skin' creates a terrace open to the surrounding landscape, which forms an extension of the sitting room, as well as a porch which offers a shady place to rest on the patio shared by the bedrooms.
The dwelling constructs its own immediate landscape in the form of its various open spaces, and through the openings in its skin, determines the form of relations to the distant landscape, negating the immediate context of neighbouring dwellings.
"Studio-House Acorán II is oriented towards the surrounding views and the interior patio-garden."
The exterior is staggered, oriented and half-opened in such a way that it creates ambiguity between interior and exterior, bringing in what is outside. Light and shade are the materials used to activate the domestic setting and transform the space through their continuous movement.
The dwelling was designed according to the programme agreed with the original clients, who went to the architects' studio after seeing the first house the firm designed in Acorán, located near their plot. They sold it to the current owners, who accepted the original project with the addition of a small computer workshop and the elimination of the swimming pool.
The current owner built the house himself with the help of a labourer and the assistance of friends. As a result, this house could be considered a do-it-yourself luxury villa.