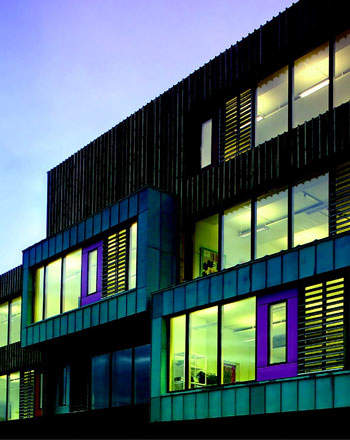 InterContinental Hotels has inked a development agreement with Foremost Hospitality to open Holiday Inn Express Stuttgart – Hauptbahnhof in Germany.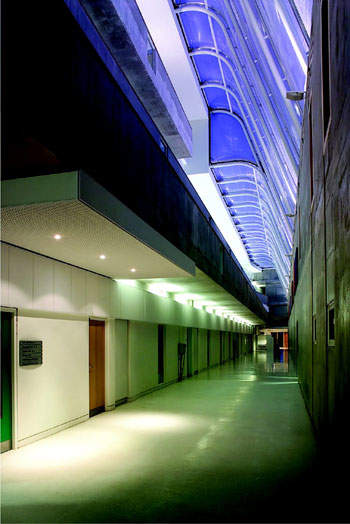 Starwood launched its Element brand in Europe with the opening of Element Frankfurt Airport, while the average price paid for a hotel room globally increased by 4% during the first six months of 2014 compared with the same period in 2013. Hotelmanagement-network.com wraps up the key headlines from September 2014.
The Academy of St Francis of Assisi in Kensington is the first new school to be developed jointly by the Roman Catholic Archdiocese and the Anglican Diocese of Liverpool. It represents the culmination of many years of a developing relationship between the two denominations.
The site for the academy is a former council environmental depot on the edge of a park, and the design strategy has been developed to repair the urban and landscape fabric of an area urgently requiring social and economic regeneration.
Advice from both Liverpool City Council and English Heritage emphasised the need for the building design to take the delicate urban context into account.
ENVIRONMENTAL EDUCATION
The specialism of the academy is the environment, and the client's brief stressed the need for the building to facilitate environmental education, to model good environmental design practice and to offer itself as an educational resource. The building achieved an excellent rating in a preliminary BREEAM assessment.
To the west of the site is a two-storey lodge and single-storey stores building, which are to be refurbished as an environmental education centre. Behind the stores building a courtyard has been formed, while immediately to the east of this, an elevated outdoor classroom and wildflower garden is located above a basement, which houses sports and assembly hall spaces.
To the north of the site a four-storey teaching block with a south-facing solar atrium is prominently positioned, with classroom spaces benefiting from good views across the park.
"The specialism of the Academy of St Francis of Assisi is the environment."
The building is concrete framed, using a flat-slab construction, with floor slabs and basement walls left exposed for thermal benefits.
External walls are clad in Douglas fir, with metric brickwork on the north elevation. Projecting bays are copper clad.
NATURAL FINISHES
Sandstone excavated from the site provides the topping for the brown roofs. The wildflower roof garden uses a combination of sandstone and crushed cockleshells. The single-storey year-seven and eight classroom wings have sedum roofs which continue down the battered north elevations to provide planted façades.
Internal finishes are simple, with predominantly fair-faced concrete and reinforced plasterboard walls. Other internal finishes including mineral paints on walls, Douglas fir wall claddings and recycled plastic laminates, selected to minimise
environmental impact.