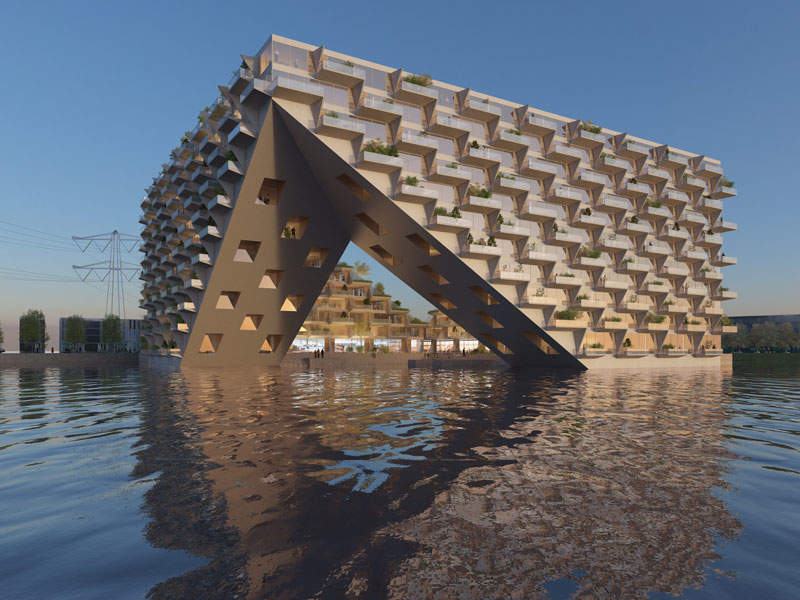 Sluishuis mixed-use building will become a landmark of the IJburg neighbourhood. Credit: BESIX.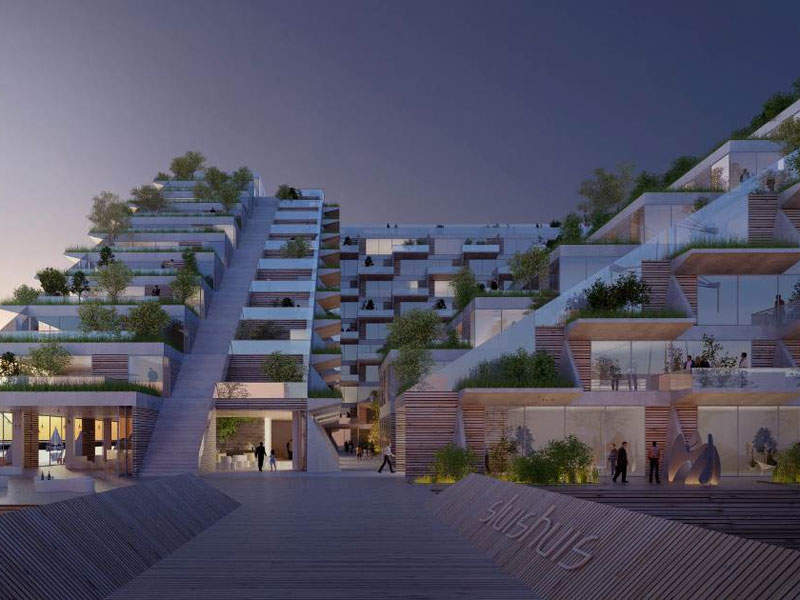 The cascading terraces of Sluishuis offer great panoramic views of IJburg. Credit: BESIX.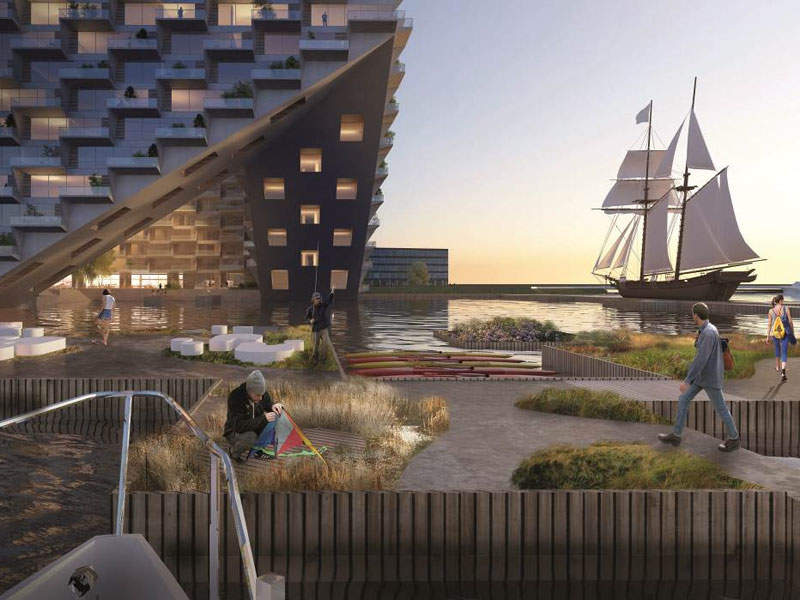 The mixed-use building offers a comprehensive water quality programme with up to 30 houseboats. Credit: BESIX.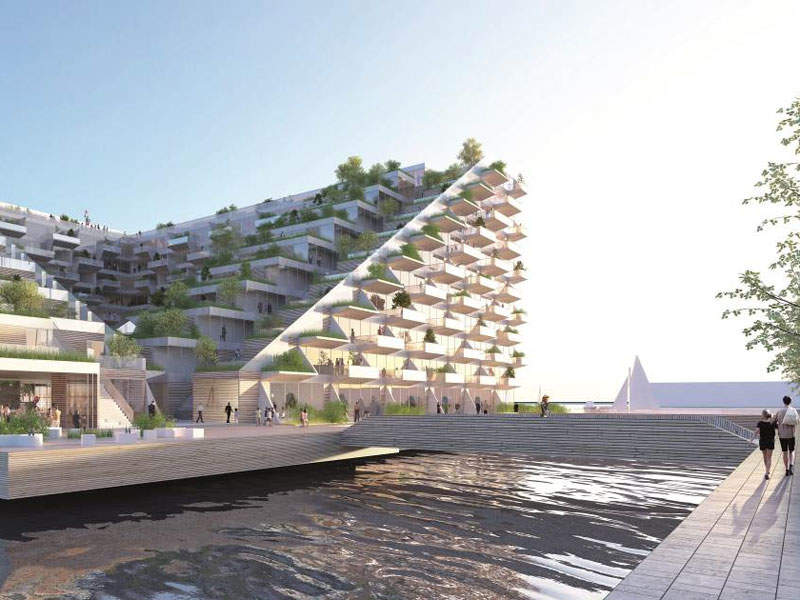 Sluishuis features high-quality public facilities. Credit: BESIX.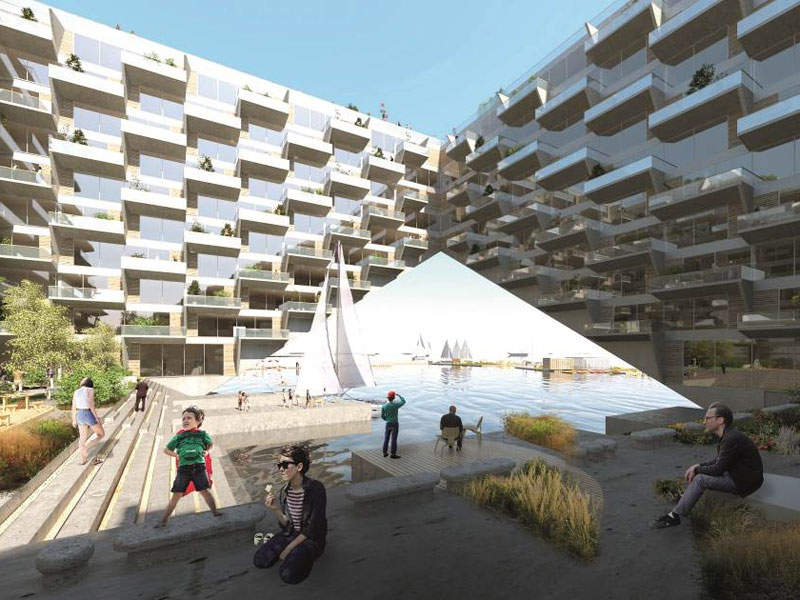 A venture of Blackstone, Centerbridge Partners and Paulson & Company has bought $300m of debt of 14 hotels owned by US-based Columbia Sussex Corporation. The move puts Blackstone in a position to wrest control of the hotels, which it sold to Columbia Sussex for $1.4 billion in 2006
Sluishuis is a mixed-use building being constructed in IJburg, an emerging neighbourhood made up of artificial islands on the IJmeer lake, east of Amsterdam, the Netherlands.
The classical courtyard-style building will be the first floating structure in the new IJburg district, and will connect it to the harbour region near Amsterdam's city centre.
The mixed-use complex is being developed by a joint venture comprising VORM, a Netherlands-based construction and real estate developer, BESIX, a Belgian construction company.
An international team comprising Danish architect Bjarke Ingels Group (BIG) and Barcode Architects designed the building during a competition conducted by the City of Amsterdam in November 2016.
The project is being financed by MN, an asset management company, on behalf of the Metal and Engineering Industry Pension Fund (PMT), and construction is expected to begin in 2018.
Design details of Sluishuis mixed-use building
The design of the mixed-use building is inspired by its complex surroundings, particularly the dense city with a large infrastructure on one side and vast landscapes with small-scale urban settlements on the other.
The Sluishuis building will be angled in the direction of IJburg with its centre lifted up, creating a large opening to allow water from the lake to flow into the courtyard and sunlight to reach the building's inner apartments.
Towards the neighbouring urban districts, the building descends in a cascade of landscaped terraces.
Sluishuis appears different from three different angles. From one side, it resembles a ship's bow with a body of water below, while from another it represents a vertical green community. From the third side, it appears to be an urban structure leading onto the street.
Facilities at the mixed-use complex
With a total area of 46,000m², Sluishuis features 380 apartments and a variety of housing options. Of the total residential complexes, only 60% will be available for rental.
The building offers approximately 4,000m² of commercial and common spaces, as well as 240 underground parking spaces. It also includes a comprehensive water quality programme with up to 30 houseboats.
In addition, the complex features high-quality public amenities, such as a fitness centre, restaurants, museums, and sports facilities. The building is surrounded by a promenade leading onto sailing facilities, houseboats and floating gardens.
A small street will be located on the building's roof to provide panoramic views of IJburg and its neighbouring districts. The rooftop can be accessed through a public passage, which also connects the residential units with each other.
Sustainable features
The mixed-use building has been designed to increase social sustainability, enable climate adaption and encourage the innovative use of recycled building material, such as concrete and wood.
In addition, the building's apartments will be energy-neutral, and carbon dioxide emissions will be minimised during construction.
Contractors involved
The design and construction team also includes participation from Bosch Slabbers, ABT, Van Rossum, Buro Bouwfysica, Klimaatgarant and Big Ideas.