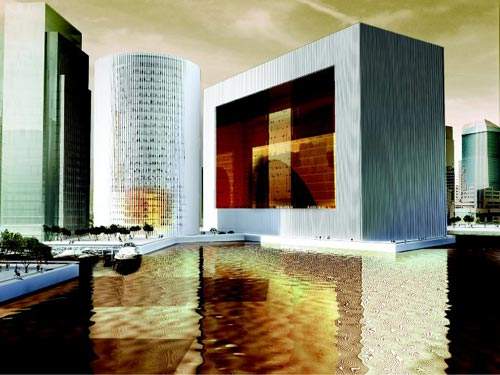 InterContinental Hotels Group (IHG) has signed two hotels at Aberdeen International Airport, which will operate under franchise agreements with long-time owner partner Dominvs Group.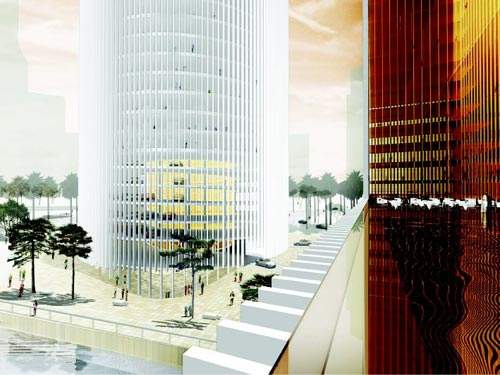 Carlson Rezidor Hotel Group subsidiary Radisson has signed agreements for two hotels in the US, which include Radisson Hotel Oklahoma City Airport and Radisson Hotel North Baltimore.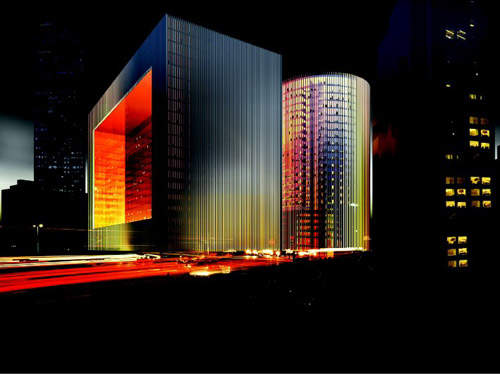 Marriott International plans to open the new AC Hotel Miami Beach in April 2015, which will be the first property of its brand in South Florida, US.
Located in the heart of Dubai's Business Bay at the waterfront, the project is comprised of an 85,000m² office tower and a 30,000m² residential tower. The project counteracts the current architectural making of the city, replacing excess with simplicity and sustainability.
MIXED-USE TOWERS
The office building will also comprise retail, recreational spaces and a parking garage whilst the residential building will be situated above a sunken plaza with retail and cafes.
Both towers fully relate to each other in terms of width, height, structure and façade systems.
The design takes the climate conditions in Dubai into account, for example, by allowing minimal impact of the sun. Sidewings and an overhang frame the office tower that creates its own shadow. It protects the tower from sunlight and reduces the need for air conditioning. The centred external wall is made of aluminium unitised frames and structural glazing with reflected glass as an
additional feature for the Dubai climate.
The residential tower adjacent to the office tower will be cylinder shaped; an interior atrium spanning the entire height of the tower will provide natural air circulation and additional light.
The façade of both buildings will be made of white concrete louvers (and covered aluminium window frames) that create shadow for the interior whilst providing wide views to the outside. The two towers are situated in such way that the residential tower gets maximum shade from the office tower in the afternoon -and vice-versa in the morning.
CONCRETE CONSTRUCTION
The structural principle of the two towers is typical of any concrete building; with post-tensioned slabs in an optimised grid for the parking, office and apartment modules.
"Upon request, apartments may be equipped with furniture, lighting units and kitchens."
The slabs span from façade to façade providing maximum free floor space.
The cores appear as freestanding elements whilst stabilising the buildings. They include all the services. Steel / concrete composite columns reduce the structure volume of the columns by 50%. The top floors of the office tower consist of a steel / concrete structure, which spans more than 18m over a width of 90m.
A collaborative effort will focus on the design of the outside architecture, with a design consultant in charge of public areas such as the lobby, restaurants and passenger lifts. Upon residents' request, apartments may be equipped with furniture, lighting units and kitchens.