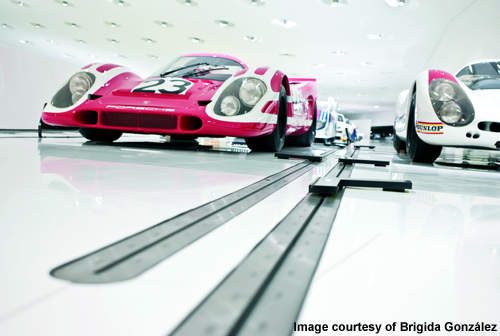 Marriott International plans to open a new JW Marriott Hotel and Casino at Providenciales Island in the Turks and Caicos Islands.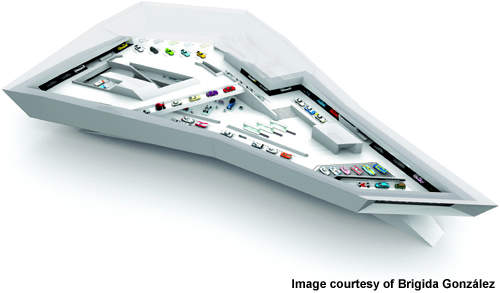 InterContinental Hotels Group (IHG) has entered into a 20-year franchise agreement with Airport Hotel Limited (AHL) to open its first Holiday Inn brand hotel in Mauritius.
In 2003, work began on the concept for a new Porsche Museum. A storyboard comprising relevant topics, exhibits and their presentation was drawn up and a permanent exhibition was designed. The result is an exhibition that focuses firmly on the vehicles showcased. All ancillary architectural, media and typographic elements are designed to be unobtrusive and complement the cars. Exhibits are presented in a deliberately low-key manner, in an environment that allows visitors to get close to authentic artefacts. Visual communications and media intend not to draw attention to themselves, but to make key topics accessible in a subtle and playful way.
The exhibition concept builds on the idea of a 'museum on wheels'. All vehicles are fully functional, and could be put on the road at any time. As a result, the exhibition is constantly in motion. The museum, which is as flexible as it is exclusive, functions as a home base for the vehicles.
Porsche Museum exhibition areas
The exhibition comprises two main areas: 'Porsche before 1948' and 'Porsche after 1948'. It starts with the era of Professor Ferdinand Porsche: The ingenious engineer made many major contributions to the development of the automobile, long before developing and manufacturing vehicles of his own. 'Porsche after 1948' uses a sophisticated combination of authentic large and small-scale exhibits, interactive media and eye-catching graphics to chart the history of production vehicles and racing cars, from the post-war years to the present.
As visitors walk round the museum, they follow the chronological history of Porsche products, guided by a black recess integrated into the outer walls of the building. The history of production vehicles also features the Porsche ideas – distinctive Porsche characteristics, such as lightness, innovation, speed, strength, intensity and consistency. These are presented in dedicated areas, which include a historical exhibit illustrating each specific characteristic. The ideas are complemented by thematic islands, which relate a specific characteristic to the corresponding racing cars and prototypes. These three elements form a harmonious whole, lending structure to the exhibition. The combinations of idea, exhibit and thematic arrangement form thematic units that appeal to visitors in their own right.