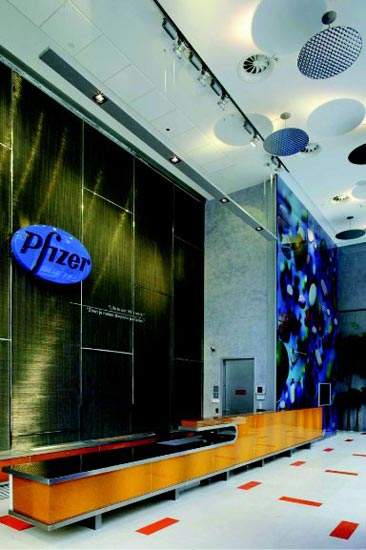 The Luxury Collection Hotels & Resorts has announced the completion of a multi-million dollar renovation of Hotel Ivy in Minneapolis, US.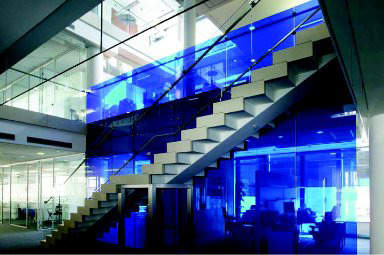 Hotel Lennox is set to open again this September as Courtyard by Marriott St Louis Downtown/Convention Center Hotel after remaining closed for four years.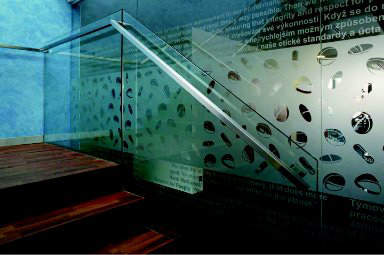 Hilton has opened Embassy Suites by Hilton, the brand's all-suite hotel located 28 miles from Chicago O'Hare International Airport.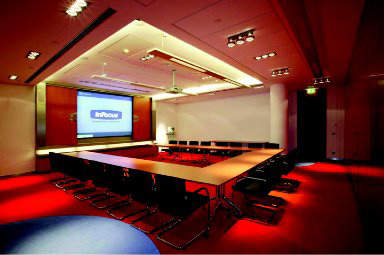 JFK Airport's Trans World Airlines (TWA) terminal, which has been lying empty for the past 14 years, is set to be converted into a hotel.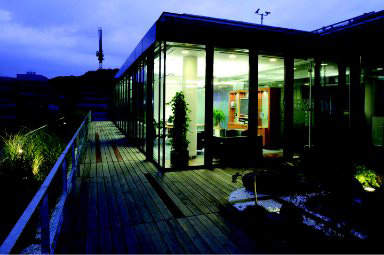 EMKE LuLu Group managing director Yusuffali MA has entered a £110m deal to convert the original Scotland Yard Police Station in London into a five-star hotel.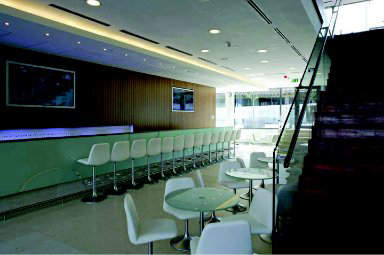 InterContinental Hotels Group has announced it will be converting the Grand Hôtel de Bordeaux & Spa in France into InterContinental Bordeaux Le Grand Hotel.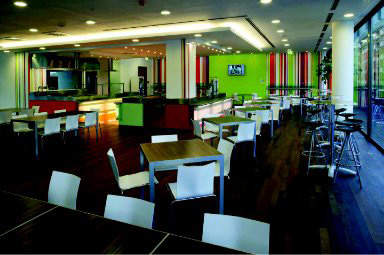 A suicide bomber slammed a truck loaded with explosives into the walls of the Jazeera Palace Hotel in Mogadishu, Somalia, killing 13 and leaving 40 seriously injured.
In 2003, pharmaceutical giant Pfizer celebrated ten years of operations in the Czech Republic. Since it opened, Pfizer CR has grown from 11 to 160 employees, with an urgent need to recruit more skilled people to improve its organisation and fill the gaps created through continual growth.
Pfizer also wanted to improve its image as the premier employer in the local pharmaceutical sector and to retain talented staff. At the time the Czech economy was on the up, as the country prepared to enter the EU in 2004. The company thought it could meet both challenges by moving into new offices.
"Pfizer selected a site in the Prague 5 district for new its headquarters, close to the city centre."
NEW OFFICES FOR PFIZER
Unlike in a typical office new build, where interior design is subcontracted out, the main architects, Aukett Fitzroy Robinson, were responsible not only for architectural concerns but also for creating an innovative interior design.
Completed in summer 2005, the office block has made revolutionary use of technology to create a communicative working space.
It is also a departure for Pfizer Global Engineering (PGE), the arm of the client's organisation that oversees its capital investments.
Pfizer's previous headquarters were leased four years ago when the property market in Prague was less well developed. Its offices were spread across two spaces that lacked capacity for further expansion. Neither building created an atmosphere conducive to communication or teamwork, especially due to the limited meeting space. Nor were the blocks sufficiently visible enough or well located to provide Pfizer with appropriate corporate representation.
With help from Aukett, Pfizer selected a new site in the Prague 5 district, close to the city centre but further away from the historic houses that surrounded the original location. The area has undergone gentrification since the early 1990s, and now offers restaurants, offices and retail units. Although car parking was included in its design, the HQ is also accessible via the city's metro system.
Pfizer's headquarters were built on the site of a former tram factory, though the ground had been excavated down to 5m, as Aukett architect Paul Phillips explains: "The site raised some eyebrows at PGE and a detailed contamination survey was commissioned; fortunately, the land was clean."
BLENDING IN OR STANDING OUT?
While its surroundings are dominated by architecture from the 1920s and 1930s, the building forms part of a modern urban block, the Andel mixed-use complex of offices, leisure and entertainment facilities that is set to dominate the area. Pfizer's headquarters represent a key element of this project, so Aukett had the opportunity to make the building different to its neighbours.
"Prague's planners had requested that the block be generated from a series of buildings of individual character, rather than one large scheme, which I think was a good directive," adds Phillips. "So in many ways, other than in scale, it doesn't relate to surrounding structures."
"Since it opened, Pfizer CR has grown from 11 to 160 employees."
Perhaps the most important factor is nothing to do with employees or profile; it is the proximity of the mighty River Danube, which has regularly caused damage to the city over the years. Aukett was able to tell the client that flood protection had been constructed along the nearby riverbank. In summer 2002, the area around the Andel remained unaffected by floodwater and accessible even when the water was at its highest.
PFIZER-BRANDED DESIGN
For the design of the Pfizer HQ, Aukett cooperated with site developer UBM to devise a striking solution that reflected the firm's core principles. "Pfizer is a people business, which prospers by getting the most out of its own staff and clients," explains Phillips.
So it was important that the building identified with Pfizer and its corporate ethos. Outside, an illuminated blue glass fin relates to the client's logo and acts as the building's key visual marker. Its deliberately simple, glazed façade allows glimpses of the garden beyond and reflects the company's quest for transparency.
On the exterior of the façade is an automated meshed shading system. This is made up of large elements that provide shade from sunlight, reducing energy consumption while maintaining contact with the outside world. In the lobby, Pfizer's profile is further enhanced with an active wall that displays dramatic graphics to illustrate its role.
INTEGRATED INTERIORS
Throughout the building there is an emphasis on ease of communication. This was achieved while maintaining a primarily cellular office space. Aukett extended the reception lobby to double height across the corner area and simplified its relationship with the mezzanine and potential conferencing areas beyond.
Similarly, the staff canteen, which seats 100 people, faces the courtyard and its garden, so it is a pleasant place to spend time and can be put to good use throughout the year. Also on the ground floor is an in-house clinic that features its own pharmacy and dental practice.
"It was important that the building identified with Pfizer and its corporate ethos."
There are plenty of spaces where Pfizer employees can meet, talk and bring in clients without undermining security. Entry doors feature automatic release latches so the building is easy to move around despite high levels of security. Internal circulation spaces and office atria allow staff to move around without using lifts or phoning their colleagues.
While applying cutting-edge design to the interior, Aukett also made sure it served practical functions. "We carefully studied lighting, heating and cooling to ensure maximum comfort," says Phillips. "We tried to make sure that everyone in the building has access to good light and servicing."
A critical factor for Pfizer was better alignment of its therapeutic teams through the integration of its medical, marketing and sales departments. To help improve team spirit, Aukett provided interlinking staircases and small atria between floors.
The design provides 4,500m² of office space, with units of 15m²–30m². Below ground are 59 parking spaces, along with storage, sprinkler tanks, pumps and technical rooms. Should Pfizer grow as predicted, Aukett laid out a scheme to accommodate more staff. It suggests subdividing larger cellular spaces, converting breakout areas into office space and taking over some of the open-plan areas.
DESIGN CHALLENGES
Floor openings provided the biggest challenge for construction specialist PORR. These serve as internal connections between floors – part of the office block's ease of communication.
However, builders needed to ensure the shell concrete met its calculated strength so that all forming could be removed and subconstruction for ceilings and installations could begin. 'This procedure required several changes of scaffolding and safety protection,' explains project manager Hermann Poell.
"Pfizer is a people business, which prospers by getting the most out of its own staff and clients."
When PORR came to install a 500m³ sprinkler tank for the site, it found that the 6m-deep location was vulnerable to ground water.
Builders needed to ensure that the area stayed dry, so they could apply base concrete and prepare sidewalls with extra-strong reinforcing to hold up against water pressure.
"In addition to the waterproof concrete, there was a PVC membrane, 2mm thick," Poell outlines.
"To make sure the joints of the membrane were sealed properly we used an x-ray machine that could detect even the smallest hole."
THE PFIZER FAÇADE
Otherwise, PORR's chief concern was to get the colour right for the building's façade. The visible blue wall was unique, as its glazing had to appear in Pfizer's specific colour, Poell explains: "After several tests and numerous samples we were finally able to match the requested colour by applying a foil between glass sheets that we imported from the US."
This concern with colour also applied to the Pfizer logo, for which PORR prepared a steel frame skeleton 26m high and provided interior illumination so that the logo could be seen from a long distance.
All things considered, with a headquarters like this, Pfizer employees in the Czech Republic should have no trouble feeling at home.