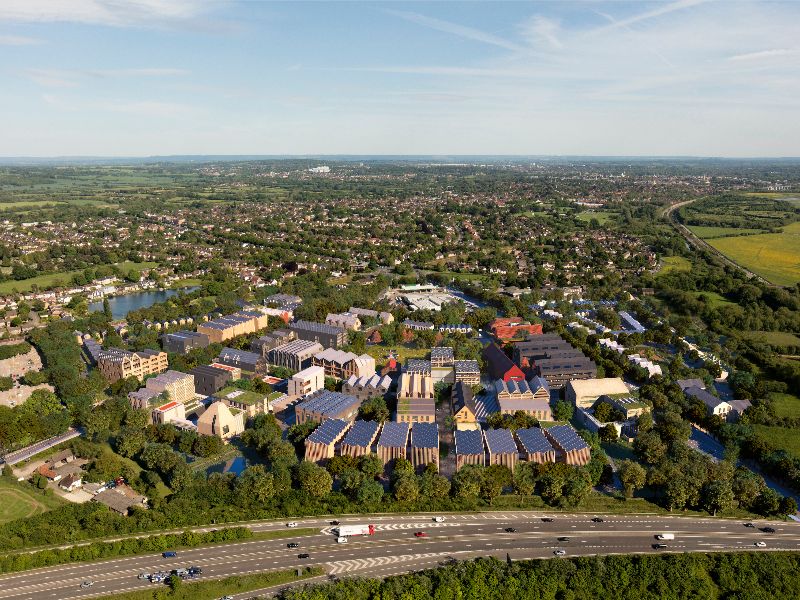 Oxford North is being developed by a joint venture of Thomas White Oxford, Cadillac Fairview, and Stanhope. Credit: Oxford North Ventures.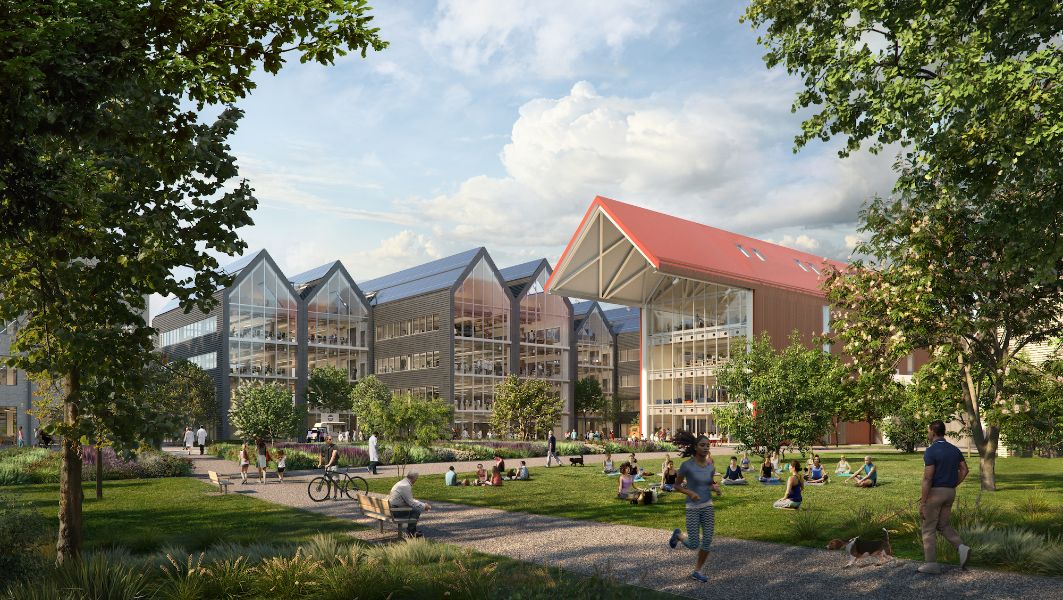 Oxford North will include office buildings, laboratories, public spaces, and homes. Credit: Oxford North Ventures.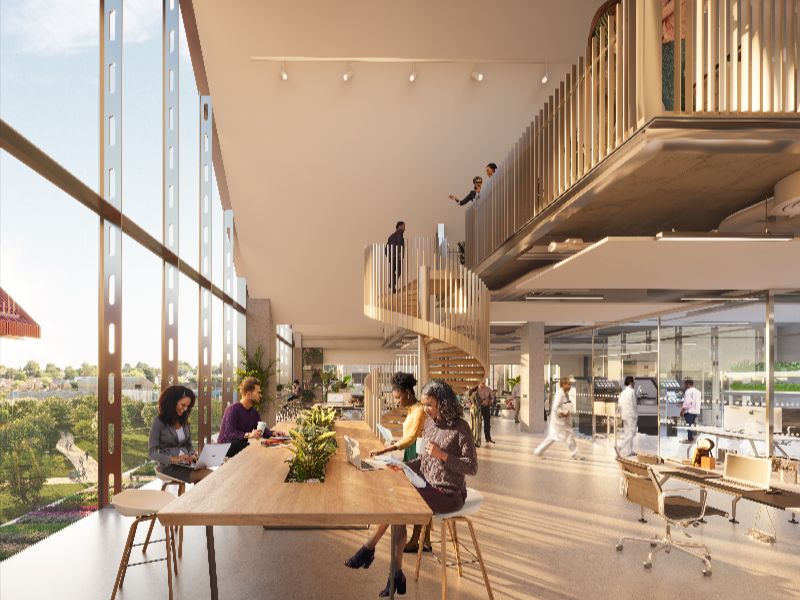 The mixed-use development will also offer working space for freelancers, start-ups, and entrepreneurs. Credit: Oxford North Ventures.
Oxford North is a new mixed-use innovation district that will bring workspace buildings, open public spaces, and homes to Oxford, UK. The vision of Oxford North is to deliver an innovation district where a community is engaged in creating a better future.
The project is being developed by Oxford North Ventures, a joint venture (JV) announced in March 2022 between Thomas White Oxford, a development company of St John's College; Cadillac Fairview, a real estate company based in Canada; and Stanhope, a UK-based real estate developer. Stanhope will also act as the development manager for the project.
The JV plans to invest approximately £700m ($919.8m) in the project, which is expected to create £150m ($197.1m) in gross value added (GVA) a year.
The Oxford City Council granted outline consent for the overall project and detailed consent for the first phase of the laboratories and workspaces in March 2021. Enabling infrastructure works began in August of the same year, creating more than 200 construction jobs.
Improvement works on the A44 road began in January 2023 and construction on phase one of the project is expected to commence later in 2023.
The project is expected to create up to 4,500 new jobs for technologists, scientists, and innovators.
Location of Oxford North
Located on the northern edge of Oxford, the project will be located on 64 acres of agricultural land that originally belonged to St John's College. The A40 and A44 roads meet at the roundabout to the south of the site.
Oxford Parkway station is located within a ten-minute cycle or scooter ride from Oxford North. The site can be reached by train from London Marylebone station.
The project is designed to let biotechnology and life sciences companies thrive in a single location.
Oxford North project details
Oxford North project will include 480 homes, along with labs and workspaces covering an area of 936,500ft² (89,512m²).
The first phase of development will include three buildings covering 145,000ft² (13,470m²) for laboratory and technical office spaces. Two linked buildings with four floors and a dry laboratory workplace will be accompanied by a new public park and locations to eat and drink. Each of the two buildings will provide 55,000ft² (5,109m²) of space.
A new building named The Red Hall with five floors will also be built to accommodate workspace for freelancers, start-ups and entrepreneurs through shared spaces and a range of leasing options from single desks to private offices.
Out of the 480 new homes being developed as part of the project, at least 35% (168 homes) are expected to be affordable while the remaining will be for private sale. Approvals for the first batch of 317 homes were secured in September 2022. The homes will be built on Canalside south of the A40 and will range from one-bedroom to five-bedroom apartments. The first batch is expected to have 111 homes in the affordable category.
Accessible parking spaces will also be provided throughout the development. Initially, 100 electric vehicle charging stations will be provided, which will be increased based on the demand. The developers aim to promote the use of ultra-low emissions vehicles within Oxford North.
In addition, secured and covered parking space to accommodate more than 1,500 bicycles along with showers, changing and storage facilities will be available at the development.
Design details of Oxford North
The two laboratory buildings in the first phase of development are designed to be L-shaped with each building having a central and flexible commercial space. The steel roof structures of the buildings are profiled with four distinctive pitches and have large, vaulted spaces with mezzanine levels that hang from beams spanning between rafters.
The Red Hall building will be a steel shed designed to have large, uninterrupted floorplates. The skeletal frame of the building will be flexible and reconfigurable and will be lean and efficient. The Red Hall will also have a cantilevered roof that extends beyond the main structure, forming a canopy over the building entrance.
Oxford North Ventures received approval for expanding the Red Hall in March 2023 from Oxford City Council. The expanded Red Hall will feature a portal-framed opening towards the market square to add doors and windows for public use. It will include a café, retail units, community spaces, co-working spaces, and meeting spaces.
Sustainable homes at Oxford North
The new homes at Oxford North have been designed around a central landscaped park with play areas, and meadow grassland along with a network of pedestrian and cycle paths. To improve the biodiversity of the development, approximately 200 new trees, extensive planting and green roofing will be added.
The central landscape of Oxford North provides the most important public amenity space. It is formed by areas that provide a range of open spaces and a sequence of diversely planted habitats for wildlife.
Contractors involved
Fletcher Priest Architects, an architecture firm based in the UK, was appointed as the masterplanning architect for the project in late 2015 to develop comprehensive design proposals.
Other architecture firms that are working on the project include Wilkinson Eyre, Gort Scott Architects, Pollard Thomas Edwards, BCR Infinity Architects, Gustafson Porter + Bowman, and LDA Design.
UK-based real estate company Savills had negotiated the terms of the joint venture between Thomas White Oxford, Cadillac Fairview, and Stanhope.
AKT II, a UK structural and civil engineering consultant, is working on the Oxford North project to provide engineering design for the research centres within the development.
Gardiner & Theobald, a construction and property consultant based in the UK, is providing cost and project management services.
British engineering consultancy Hoare Lea has been appointed as the building services engineer's sustainability and energy consultant.
Canadian engineering company Stantec was selected as the highways, flood risk and drainage, noise and air quality, utilities, and ground conditions consultant for the project.
The Hill Group, a housebuilder based in the UK, was appointed by Thomas White Oxford to deliver enabling works for phase one and to build the first 317 homes.
UK-based ecological consultant BSG Ecology was appointed to conduct a wide-ranging ecological survey and assessment to achieve biodiversity at the Oxford North project.
Spacecraft Consulting, a property marketing consultancy, is providing brand strategy services for the project.