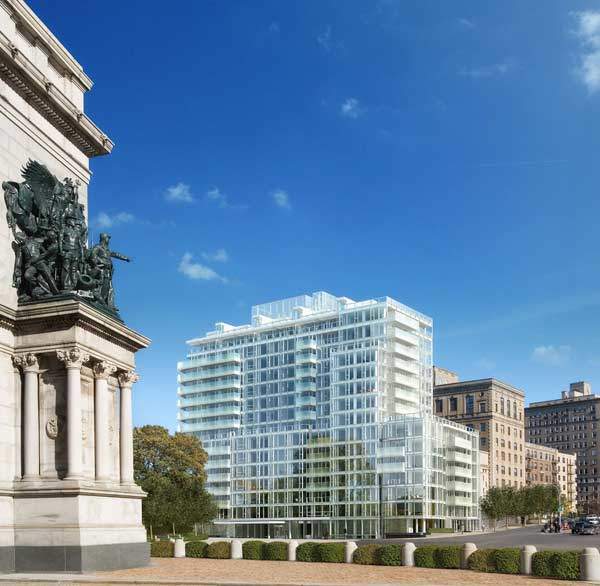 Belmond has signed a management agreement with Cadogan Estates to operate The Cadogan, a 64-key hotel on Sloane Street in the heart of Chelsea, London, UK.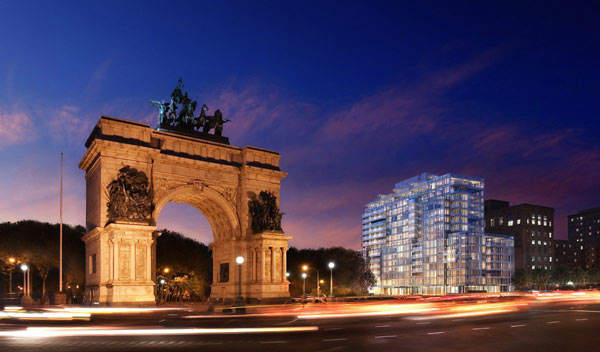 Hotels in Doha witnessed strong growth in occupancy during May, according to the latest HotStats report, published by TRI Hospitality Consulting.
Expedia has agreed to acquire Australian hotel booking website Wotif.com and its other businesses for A$703m ($658m).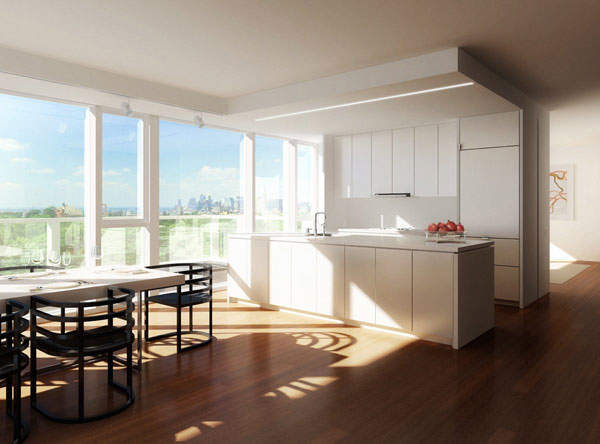 Hilton Worldwide has opened a new DoubleTree by Hilton property in Zanzibar, the semi-autonomous region of Tanzania, East Africa.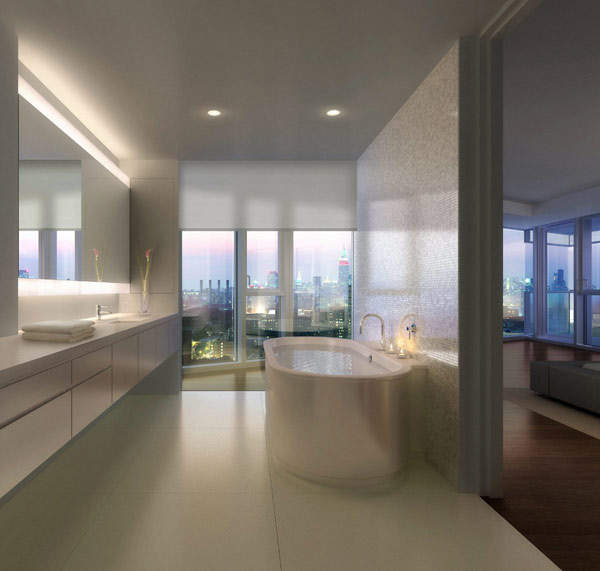 Aimbridge Hospitality, an independent hotel investment and management firm, has secured a management contract for the DoubleTree Suites by Hilton Doheny Beach – Dana Point, a Hilton Family Hotel.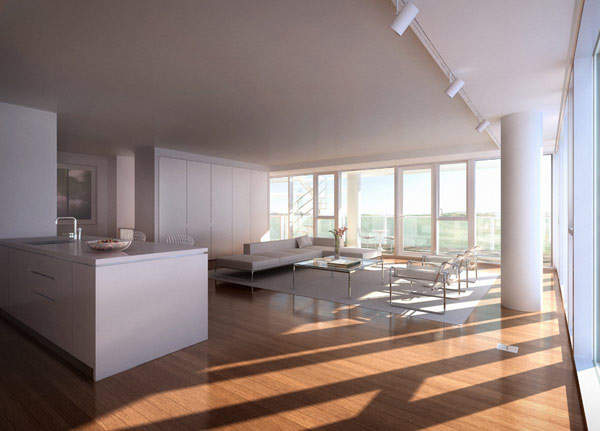 Capital Resorts Group has launched a new property in the Wisconsin Dells, a family-friendly vacation destination known as 'The Waterpark Capital of the World'.
One by default expects the unexpected from Pritzker prize winning architect Richard Meier. The name is synonymous with something striking, luxurious and impressive, as is the upcoming On Prospect Park, the architect's first Brooklyn project., which is a part of the group of luxury residential properties designed by world renowned architects; being developed by SDS Procida Development Group headed by Louis V Greco Jr and Mario Procida in conjunction with Sheldon Gordon of Gordon Group Holding.
The site was initially a parking lot of the Union Temple of Brooklyn on Eastern Parkway facing the Grand Army Plaza. Lying at the head of Grand Army Plaza – where the Memorial Arch, Brooklyn Museum and Brooklyn Public Library meet. On Prospect Park, originally named as One Prospect Park, consists of 114 residences. The land which was initially bought for $4.75m was envisaged with a traditional brick apartment building which later on gave way to contextual design in glass and aluminium cladding. The project is due to be completed in 2009.
On Prospect Park nestles in the copious surroundings of historic sites including the Brooklyn Public Library and the Brooklyn Botanic Garden. With a short commute distance to Manhattan, it is believed that the project will improve the surroundings due to Richard Meier's design which is 'an opportunity to have an impact on the urban landscape'.
A canopy entrance welcomes you to the facilities provided which include a 24-hour doorman, residents' concierge service and onsite parking with direct, internal access, and residents' membership in the adjacent 30,000ft² fitness centre operated by Eastern Athletics.
PLANNING
Around 40 distinct plans have been carved out to maximise space and to create a feel of openness. In all, there are seven penthouses ranging in size from 1,243ft² to 3,408ft². A conjunction of duplex penthouses ranging in sizes up to 3,084ft², three-bedrooms (2,450ft²); two-bedrooms (2,400ft²) and exceptional one-bedrooms ranging from 1,050ft² to 1,150ft² constitute the apartment. The penthouses will support 360° views from private rooftop decks that include views of Prospect Park, New York Harbour, and the Brooklyn and Manhattan cityscapes.
The tower imparts a landmark stature to the building. There are sub-levels of parking having 12ft heights to provide double-stack parking. Attended parking is available via an entry-level drop-off enclosed with translucent glass. The ground-floor level provides 3,500ft² of lounge space for tenants, which includes a screening room and space for special events. A public space with a Wi-Fi internet bar has also been planned. From the sixth to the 14th floor, the views take in the expanse of Prospect Park.
The building sets back at the eighth floor, providing units at that level with Jet Mist paved terraces with an area of 1,900ft². There are also large terraces at the third, eighth, and main roof. There are eight private rooftop gardens, with one garden featuring park views available to all tenants. The top floor apartments have duplex and triplex features.
These immaculately designed apartments enjoy natural light due to the floor-to-ceiling wall-to-wall glass. With interiors oriented around large windows, seemingly beautiful cityscape and skyline harbour views are generated. Round and exposed columns have been used as architectural rudiments.
"The On Prospect Park project is due to be completed in 2009."
The master bedroom has partitions forming its walls and they are connected to the glass exterior wall by a two-foot translucent panel that conducts light and provides seclusion from the traffic on the building front. Large balconies with Ipe hardwood decking supported on cantilevers anchored to the concrete structure form a part of many of the apartments. There is also abundant storage space on the site available for each residence.
STRUCTURE
The structural frame has 8in-thick reinforced-concrete floor slabs supported by cast-in-place concrete columns. Shear walls and link beams have been used to defy wind and seismic damage. Glass and aluminium curtain wall were attached to special anchors embedded in the flat-plate floor slabs before the concrete was poured. To broaden the entry into the cast-in-place-reinforced concrete garage and first floor has been used in the parking areas.
ON PROSPECT PARK MATERIALS
The living room and open kitchen have 4in-wide oak plank floors. With Intellikey entry door hardware, and Home Integrated Technology Network (HITN), the living room is delineated from the others by a sculpture-like white island with a Corian countertop.
The bathrooms conspicuous by Richard Meier custom-designed cabinetry, elegantly lit mirrors, white solid surface countertops and sinks have heated stone floors and marble mosaic tile planes. In some units, Zuma Collection tubs overlook the New York skyline.
The kitchens have island counters with 4in wide by 3in deep by 6ft-long troughs set in the top of the slab. They also include Richard Meier-selected top-of-the-line Sub-Zero, Gaggenau and Miele appliances seamlessly integrated into the millwork.
The ceiling height is 8.9ft which could well be the only cause of discernment amongst some people. What disappoints some others is the fact that the building which is also a beneficiary of the 421a tax abatement programme doesn't blend in with the neo-classically designed monuments nearby or those of Prospect Park.