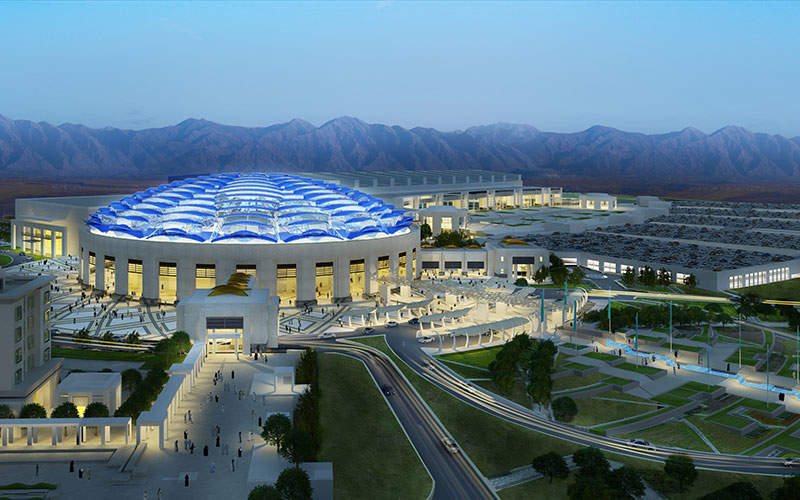 Oman Convention & Exhibition Centre is a world-class facility in Muscat. Credit: Oman Convention & Exhibition Centre.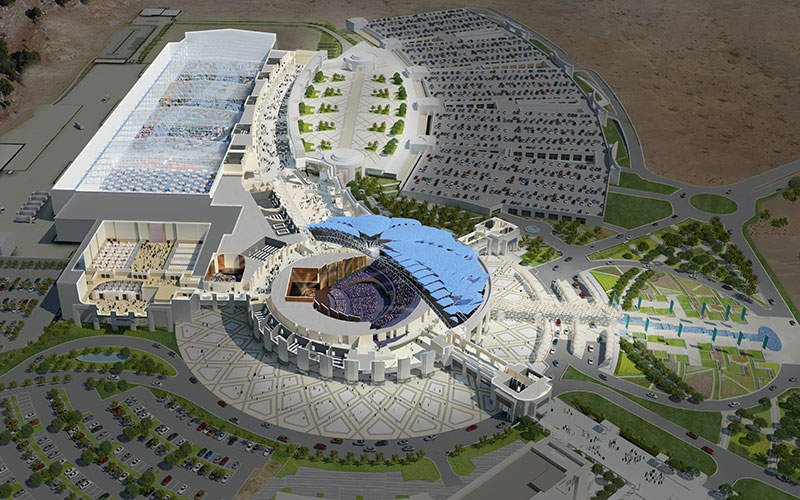 A magnificent rotunda form encompasses the convention centre and theatre. Credit: Oman Convention & Exhibition Centre.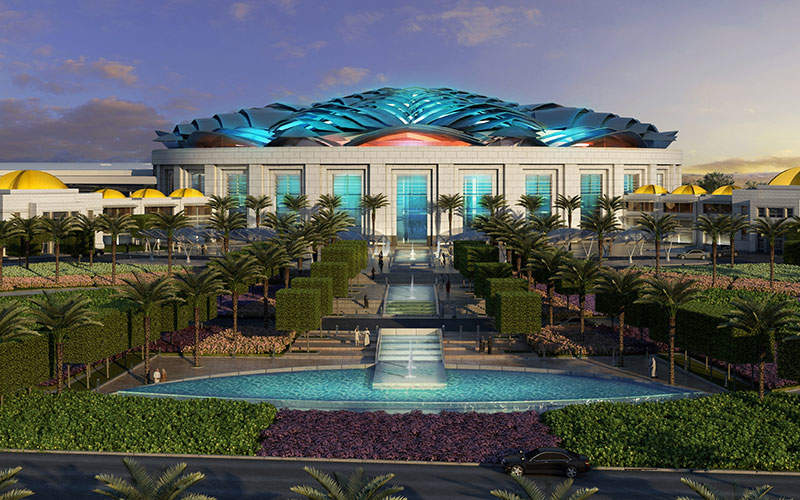 The Singaporean island of Sentosa has been transformed from a malarious pirate lair to a lavish eco-casino-resort. Michael Graves and colleagues have given the challenging site an unusually thorough and coherent design. Resorts World Sentosa has inherent contradictions to overcome, but also the vision to turn them into harmonious contrasts, as Bill Millard reports.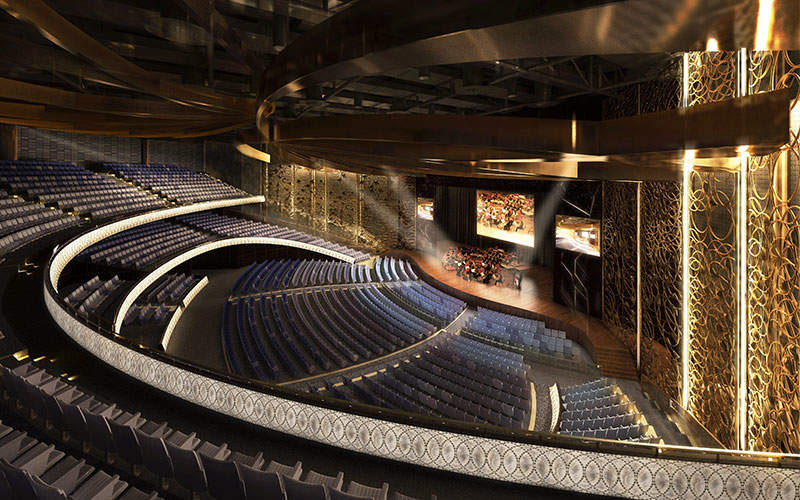 The seating arrangement of the convention hall has been designed to in a curved manner to enhance the view for the audience. Credit: Oman Convention & Exhibition Centre.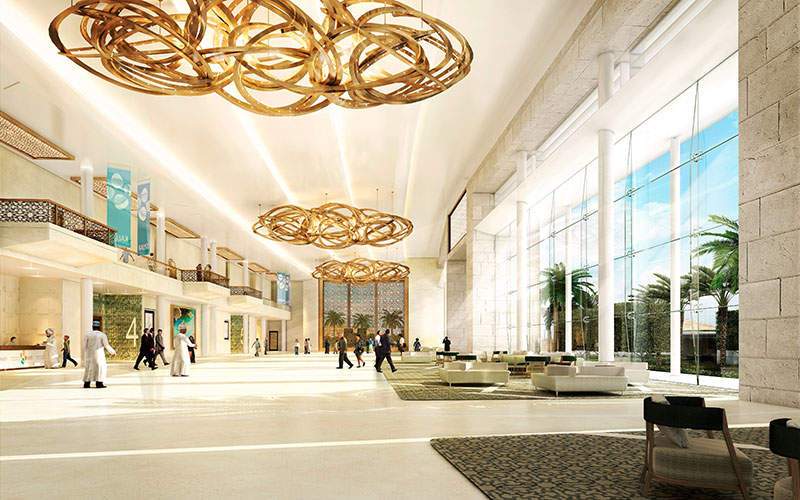 Traditional and local architectural and design elements like motifs and mashrabiyas are interpreted in a contemporary manner to highlight and reinforce Omani identity. Credit: Oman Convention & Exhibition Centre.
The project has been developed by Oman's leading developer Omran. Credit: Oman Convention & Exhibition Centre.
Oman Convention & Exhibition Centre was constructed in Muscat, Oman, to host international, regional and national conventions, exhibitions and business events.
The centre is close to the Muscat International Airport (MCT) and located in a purpose-built, fully integrated business district.
The project was developed by Oman's leading developer Omran at an estimated cost of £1bn ($1.5bn). Designed by architects WATG, the new facility is constructed to meet the US Green Building Council's Leadership in Energy and Environmental Design (LEED) certification.
The centre was opened in October 2016.
Design details of Oman Convention & Exhibition Centre
The convention and exhibition centre is rotunda-shaped and covered by a rose-petal inspired dome. The dome's petals are clad in a bluish hue. The centre is built using traditional architectural and design elements.
The convention centre's entrance is designed to allow for a water display, palm trees, and a circular piazza. The landmark has been designed in accordance with its proximity to the airport, and the restrictions associated with it.
Convention and exhibition centre facilities
Built over 100,000m², the centre comprises a 3,200-seat convention hall, 25,000m² of exhibition space, a 2,000m² ballroom, a 1,000m² junior ballroom, an 800-seat food court, and a combination of meeting rooms.
The centre features three levels with 3,200 seats. It is equipped with advanced projection and riggings, an orchestra pit, and acoustic systems for entertainers and performers. It also hosts international congress delegations. Curved seating in the convention hall has been designed to improve the view for the audience.
The convention centre also features an additional 450-seat auditorium. Meeting rooms have been designed to host global conferences, and are located on the second floor. A total of 14 meeting rooms are conveniently accessible from the auditorium and the grand ballroom.
The grand ballroom has been designed with different seating styles and varying capacities, including 2,590 theatre-style, 1,480 classroom-style and 1,390 banquet-style seats. Adjustable walls can create three or six individual meeting rooms in the ballroom by acting as dividers.
A junior ballroom can be divided into two equal spaces to create 900 theatre-style and 640 classroom-style seats. An additional 600 delegates can also be accommodated in a banquet setting.
Exhibition halls have been designed to provide a column-free space over an area of 22,000m² and can be divided into five different halls. These halls offer a registration desk, hospitality suites, and separate offices for the organiser and the event manager.
Key players involved
Wimberly, Allison, Tong & Goo (WATG) were selected as the project design consultant and provided architectural interior design and landscaping services until the design development stage.
RMJM / SSH was appointed as the main consultant and worked on preparing a final design and construction documentation.
AEG Ogden was selected for venue management services. Consultancy services for sustainable design and LEED were provided by Bureau Veritas.
Carillion Alawi was awarded an 18-month contract involving the construction of 13 buildings, including exhibition halls, an energy centre, and ancillary buildings for security, taxi services, maintenance, waste management facilities, electrical substations, and car parks for 4,200 vehicles.
Carillion Alawi also provided mechanical, electrical and plumbing installation, interior finishes and landscaping services.