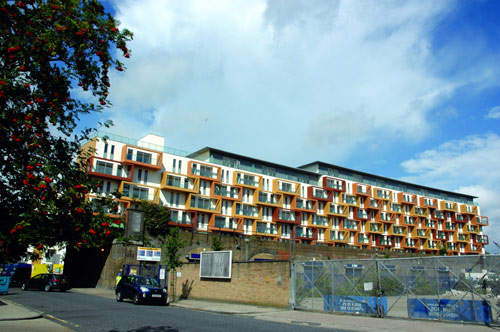 Starwood Hotels & Resorts Worldwide has introduced its Four Points by Sheraton brand in Lima, Peru, by opening Four Points by Sheraton Miraflores in the country.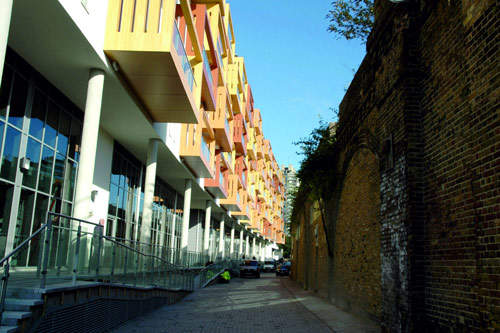 Marriott Hotels, a brand of Marriott International, is to introduce a mobile check-in option at all of its 325 hotels in the US and Canada in summer 2013.
O-Central is a mixed-use housing scheme that revitalises a brownfield site at Elephant and Castle in London, UK. It provides 202 new homes and an array of vibrant new work spaces, grouped around a courtyard. This new public space emulates the well-established live-work environments of the area, and forms the start of a new pedestrian route linking to Walworth Road.
An understanding of the surrounding urban context was the starting point for the scheme. The pattern of existing yards was a strong influence on the grouping of the new buildings, together with a desire to create a new commercial street alongside the railway.
O-Central affordable housing
The scheme respects the scale and form of the 19th-century Victorian tenements opposite, placing the affordable housing element of the scheme in the most desirable location, along Crampton Street, with the higher-value apartments adjacent to the railway line, a perhaps unconventional location. The overall density of the scheme would be driven by what would be achievable on Crampton Street, facing the existing four-storey terraces. By positioning the affordable element in the most desirable
location (35% of the total), far higher overall densities across the site would be achievable.
The challenge was to design a building of the highest quality to secure the best planning permission. This was achieved in 2005 with the full support of the local planning authority, which felt that the approach to the local context and the high-quality design made it an exemplary scheme and catalyst for the regeneration of Elephant and Castle.