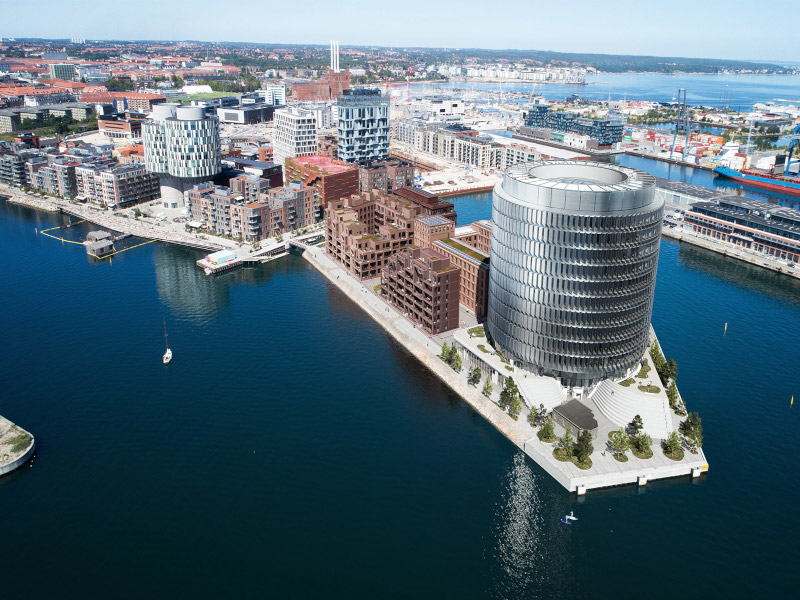 Nordo is a mixed-use development in the North harbour area of Copenhagen, Denmark. Credit: Nordø.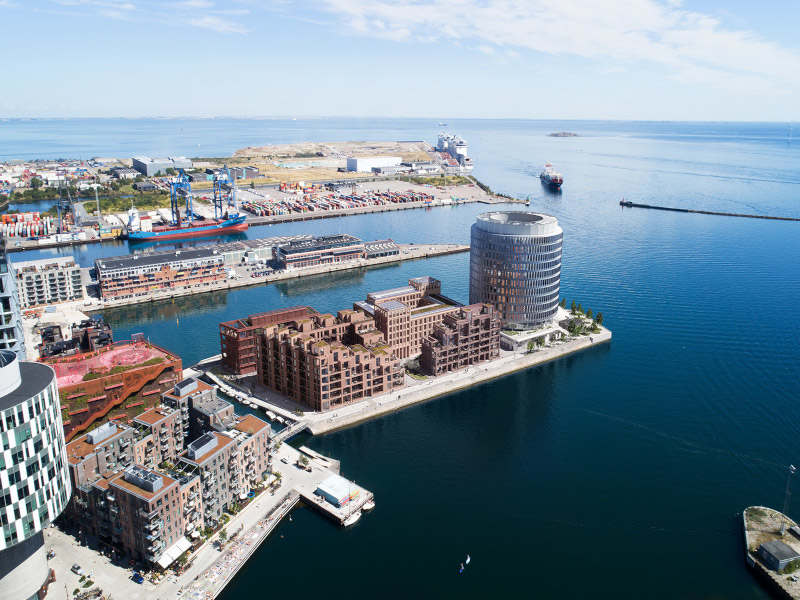 The project will deliver office buildings, residences, a hotel and recreational areas. Credit: Nordø.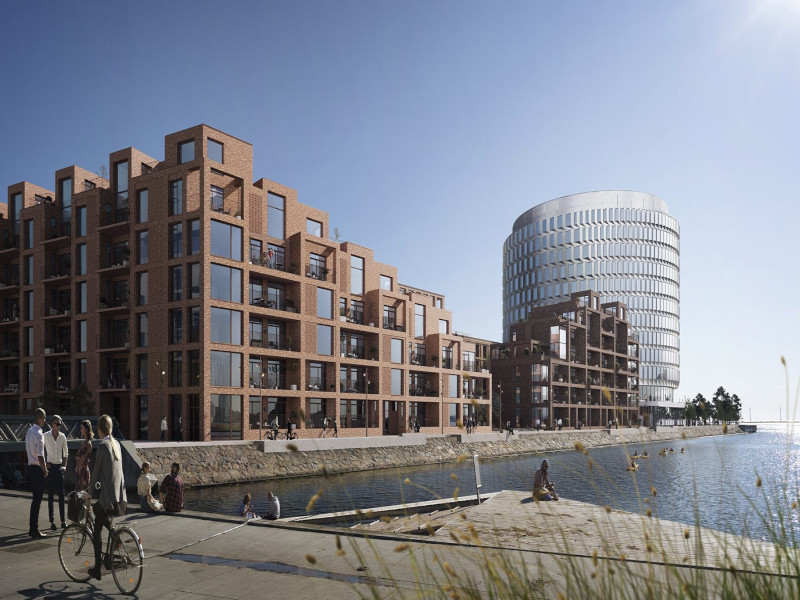 The Spidsen office building features an angled facade design. Credit: Nordø.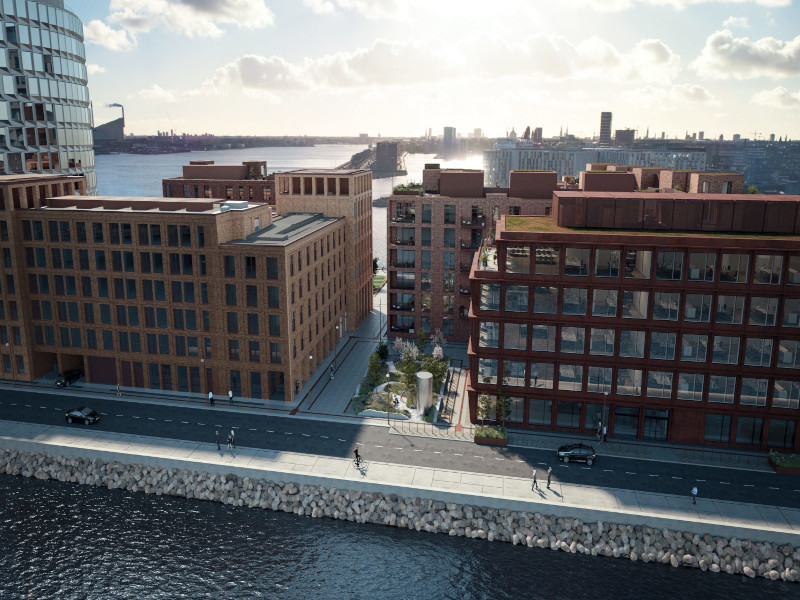 The project is expected to be completed in 2023. Credit: Nordø.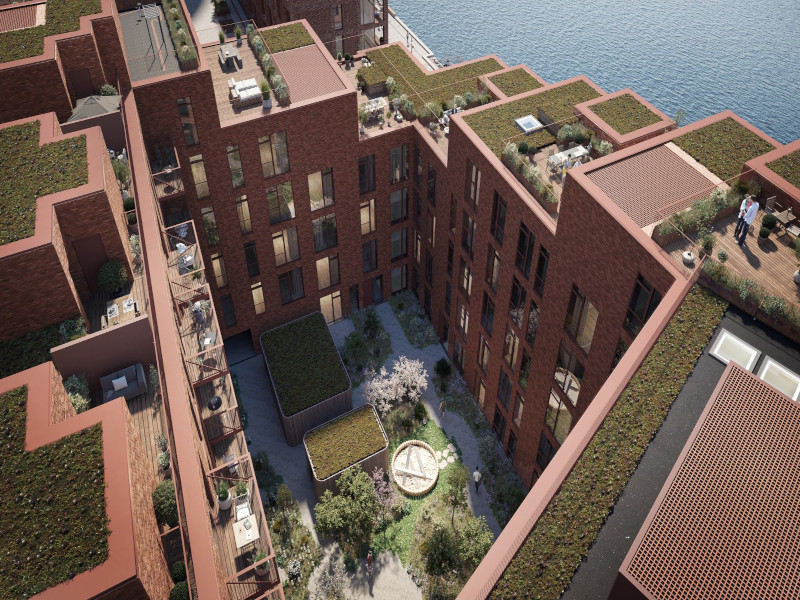 PFA Ejendomme is developing the mixed-use project. Credit: Nordø.
Nordo is a mixed-use development located in Nordhavn, Copenhagen, Denmark. Previously named Redmolen, it is being developed by PFA Ejendomme, the investment department of pension company PFA Pension.
The 55,000m²  development will include new private homes, hotels, office buildings and recreational and parking areas.
Construction on the project started in May 2020 and is scheduled to be completed during 2023.
Location offers spectacular harbour views
The Nordo project is being developed in Copenhagen's North Harbour area on the tip of Redmolen in Nordhavn, which was used for industrial purposes for many years. It will be surrounded by water on three sides and will provide spectacular views of the harbour and Copenhagen's skyline.
The development's design means that public transportation, local amenities and neighbourhoods can be reached within five minutes. It is located 670m from the Nordhavn metro station, 800m from the S-train and 900m from the cycle tunnel on Nordre Frihavnsgade.
Nordo mixed-use development project details
The Nordo project will include the construction of two office buildings, eco-friendly homes and a hotel with a courtyard view.
The first development is a five-floor office building named Porten, covering an area of 4,500m²  and with a 9,500m²  basement.
The second office building is named Spidsen. This 60m high development covers 26,000m²  at the end of Nordo and will serve as a landmark for the Port of Copenhagen. It also features a 5,400m²  accessible basement. The ground floor will include shops, eateries, cafés, exhibits and other recreational areas.
The two residential buildings, Nordohuset and Nordokaréen, will feature balconies and roof terraces along with two Copenhagen-style squares. The buildings will deliver 115 owner-occupied homes in a range of sizes, including 86 units covering 10,000m² and 29 covering 3,000m². Smaller-sized homes range from 65m²  to 220m².
The homes have received DGNB [deutsche gesellschaft für nachhaltiges bauen] gold certification, a new standard introduced in Austria, Switzerland, Denmark, Spain and Croatia that focuses on maintaining complete and updated metrics of sustainability.
The development will also include the Residence Inn by Marriot. The hotel will have 300 rooms covering an area of 11,900m²  and will offer 95 hotel apartments with separate living, working and sleeping areas. Guests will have access to a private lounge, fitness facilities and bicycle rental.
180 parking spaces reserved for employees and residents will also be developed in Nordo.
Design details will reflect the water
The Spidsen office building is a cylindrical-shaped building with a diameter of 35m. A striking feature of the building is its facade, the design of which is based on radiation analysis to balance daylight in its interior spaces.
The facade is made of prefabricated glass modules angled to filter daylight, thereby reducing the need for mechanical cooling. The glass exterior reflects the surrounding water, resulting in attractive lighting conditions coupled with beautiful views.
The building provides a 360° sea view and features a large winter garden in the 14-storey-high atrium. The winter garden is a round, lush, green public garden with tall trees located inside the building and is suitable for casual gatherings, lectures, events and celebrations.
The Porten office building will feature an innovative green facade comprising 24 square components made of corten steel and a natural substance in which plants can grow. It will feature a combination of evergreen plants, grasses and blooming perennials, and will be watered chiefly by rainwater collected from the building.
The green wall will be equipped with sensors to measure CO₂ absorption, water consumption, noise and temperature. It will also feature rainwater tanks with a capacity of 7,500l installed in the basement to provide a buffer for dry seasons.
Contractors involved
The project is designed by architecture firms Vilhelm Lauritzen Architects and Cobe. Collaborators on the design were Tredje Natur, an architecture company, Ramboll, an engineering, architecture and consultancy company, and SLETH, an architecture and planning company.
Henning Larsen, an architecture company, BG Byggros, a construction company, and Komproment, building design specialists, collaborated to develop the design of the Porten building's green wall.
A consortium of construction companies including Phil & Son, LM Byg and MJ Eriksson is undertaking the construction of all the buildings of the Nordo project.
Feldhaus, a facade elements supplier, is supplying the facade elements of the Spidsen building.
Sweco, an engineering and architecture consultancy, is serving as the developer consultant for PFA.