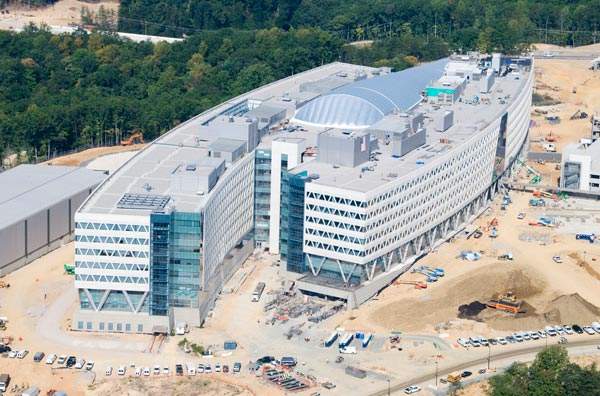 US hotel occupancy rose by 4.1% to stand at 59.4% and its average daily rate (ADR) increased by 3.7% to $102.11 in year-on-year comparisons for the week ending 19 November 2011, according to industry research agency STR.
Marriott International is to open a new $45m hotel in Haiti under a management agreement with ownership group Unigestion Holding, a Digicel Group subsidiary.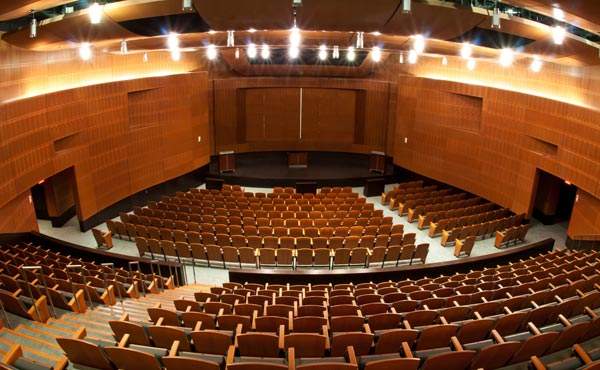 A new hotel at Selma Avenue and Cahuenga Boulevard, Los Angeles, US, is to be run by Hampshire Hotels & Resorts under its Dream Hotel brand.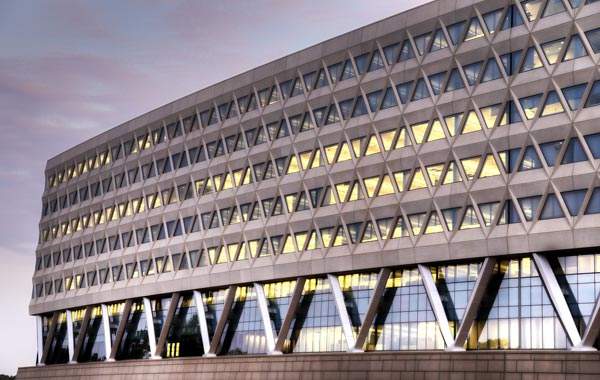 Hotels in London, UK, reported year-on-year growth with room yield rising to £112.70 from £111.14 in October 2010, driven by a 3.6% increase in room rates from £124.97 to £129.43.
Tom Parker-Bowles has put his 'wild child' days behind him and earned a reputation as one of the UK's most respected food critics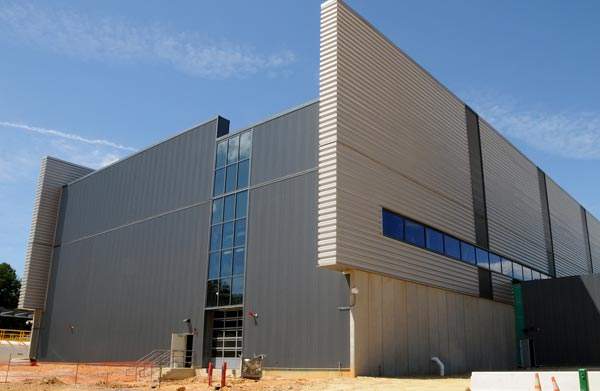 The Central Utilities Plant (CUP) built at the NGA campus as part of the $1.7bn project. Image courtesy of US Army Corps of Engineers / Marc Barnes.
The NGA Campus East (NCE) located at Fort Belvoir in Springfield, Virginia, in the US, is the new headquarters of the National Geospatial-Intelligence Agency. The 2.7 million square feet complex is the third largest government building in the Washington, D.C. general area.
NGA is a defence department agency dedicated to providing national security through Geospatial Intelligence (GEOINT). The new campus was built to bring together about 8,500 NGA personnel from seven east coast locations, under one roof as part of the 2005 base realignment and closure (BRAC).
The campus has been built over 130 acres at a cost of $1.7bn. Construction was started in September 2007 and was completed in April 2011.
In August 2011, the project received the US Green Building Council's LEED Gold certification, making it the largest US federal facility to do so. It was officially inaugurated in September 2011. The NCE was designed jointly by the architects RTKL and KlingStubbins.
Design and construction of the National Geospatial-Intelligence Agency campus
"NGA is a defence department agency dedicated to providing national security through Geospatial Intelligence (GEOINT)."
The main office building comprises two eight storey structures with a crescent shaped footprint. Each wing of the buildings is 900ft long and 130ft wide. The structures required about 23,000t of structural-steel frame.
Both the buildings are connected by a 50,000ft2 central atrium. It has 1.8 million ft2 of access flooring, nine electric substations, 38 elevators and nine rooftop air handlers and hydronic coolers.
The one-storey central power station building with a metal façade houses four boilers, seven chillers, eight cooling towers and nine generators. The four-level technology centre comprises two double-ended substations and generator backup to power computer room and air conditioning units. The $90m fully secured building handles data management and storage and acts as an IT hub. Its façade is made of exposed architectural concrete and metal panels. Both these were completed in July 2009.
The facilities have been built with concrete, drilled caisson and grade-beam foundations. CIP were used for constructing perimeter retaining foundation walls. All the structural steel frames of the buildings are collapse-resistant. The site preparation required evacuation of about 8,100,000ft3 of mass and about 10m of underground utility infrastructure work.
Façade and facilities at the NGA Campus East, in Virginia
The blast-resistant façade of the main building is made of precast concrete, perforated windows and heat reflexive glass materials. It also has 1,707 trapezoidal windows. The roof of the 500ft long and 120ft wide atrium is made of low weight ethylene tetrafluoroethylene (ETFE) film and acts as an overhead skylight, allowing abundant natural light to interiors. The material is self-cleaning, resilient and is recyclable and costs about 70% less than glass.
The campus includes the main office building, a 105,000ft2 central utilities facility, a 146,000ft2 technology centre, a 7,300ft2 visitor control centre and a six-level, 5,100 space parking garage. It also has a credit union, an education and training centre, auditorium and conference centres, two dining facilities, dry cleaning, health clinic, a gym and a salon.
Sustainability of the NCE headquarters buildings
The building's orientation and ETFE transparent roof reduces artificial lighting, heating and cooling requirements. Motion sensors and energy efficient lighting reduce power consumption. About 4,000 chilled beams in the main building control the workplace temperatures and reduce the energy required for air conditioning.
The central utility building features one acre of green roof. The interiors used low volatile organic compound chemicals and furniture.
A rainwater collection system saves about 2.5 million gallons of potable water a month. About eight million gallons of water is saved every year due to low flow plumbing fixtures.
Overall, the campus uses about 30% less energy than a similarly sized office building. Public transportation is utilised by the staff to reduce the use of cars by 33%, equivalent to removing 3,500 cars from roads.
Contractors and suppliers with roles in the $1.7bn US government building
Clark / Balfour Beatty-NGA, a joint venture between Clark Construction and Balfour Beatty Construction, was chosen as general contractor in August 2007 for the integrated design-build project.
"The 2.7 million square feet complex is the third largest government building in the Washington, D.C. general area."
Project management was carried out by the US Army Corps of Engineers Baltimore District. Metro Earthworks was contracted for site work and utilities inside the campus and Jacobs was responsible for external infrastructure.
SteelFab and Strait Steel were the steel contractors. Southland Concrete Corp and Clark Concrete supplied the CIP concrete, while Arban and Carosi and Tindall provided the precast concrete elements. Pierce Associates and John J. Kirlin were the mechanical consultants.
Dyna-Electric, Ennis Electric and Truland Systems were the electrical works contractors. Enclos was the façade consultant for the main-office buildings.
ThyssennKrupp provided the elevators. American Systems provided the passive IT infrastructure across the campus. About 20,000 sprinklers and two 2,500gpm pumps have been installed for fire protection, by National Fire Protection. A 1.1mi four-lane internal road and a three span 450ft structural steel bridge were built by Shirley Contracting.