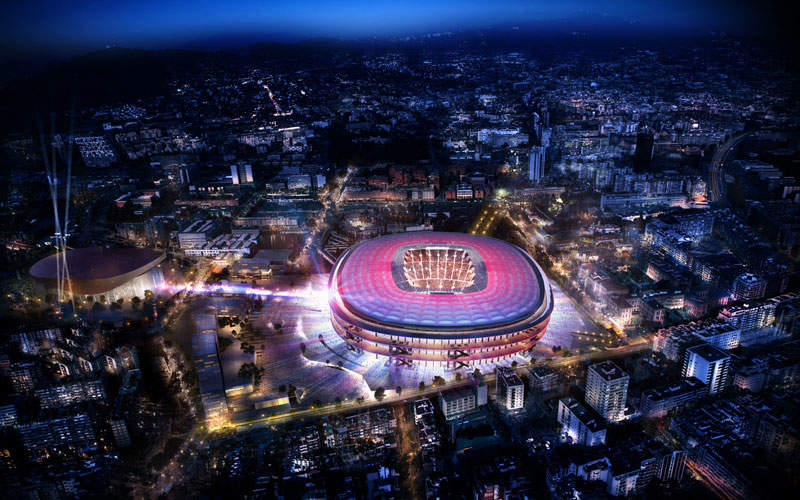 Camp Nou, Europe's biggest stadium, will undergo a €420m redevelopment. Credit: FC Barcelona.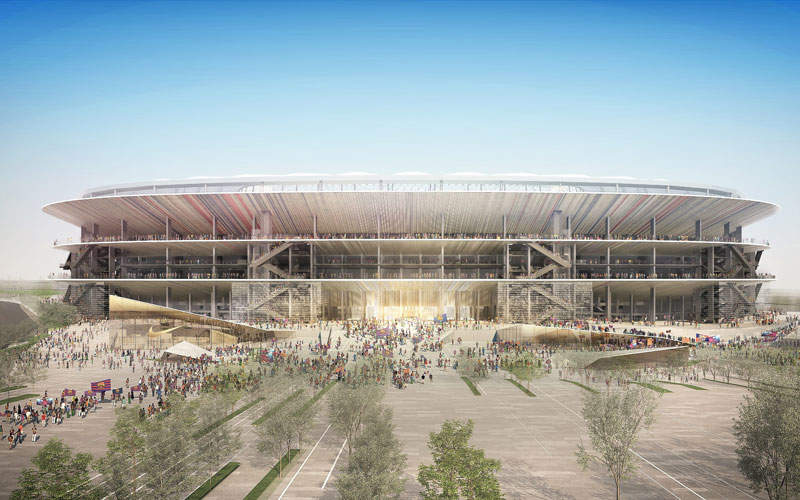 Marriot has opened a Courtyard Hotel in the SoHo area of New York, US, catering for business travellers. The hotel is Marriot's largest brand with 37 rooms spread across 20 floors. On the 17th to 20th floors several rooms offer views of either the Hudson River or the Manhat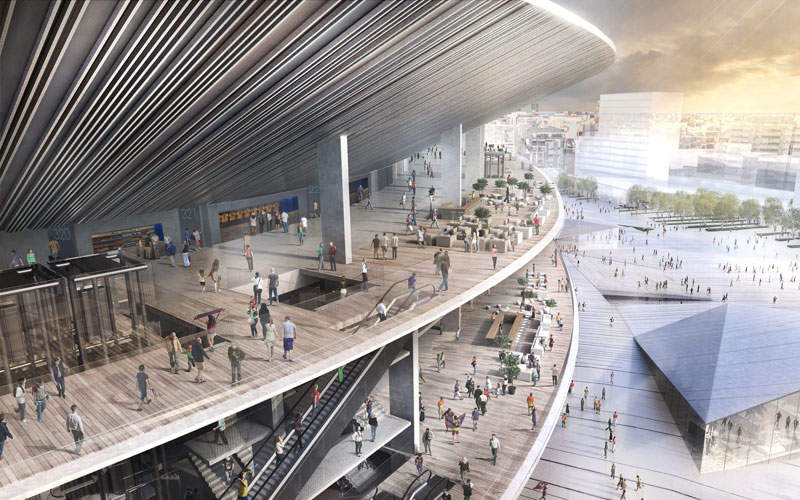 Holliday Fenoglio Fowler has secured $75m in debt financing from Wells Fargo Bank for the Radisson Boston Hotel in Massachusetts, US. The loan was secured to fund the 358-room hotel's acquisition and future renovation. The financing was arranged on behalf of Northwood Invest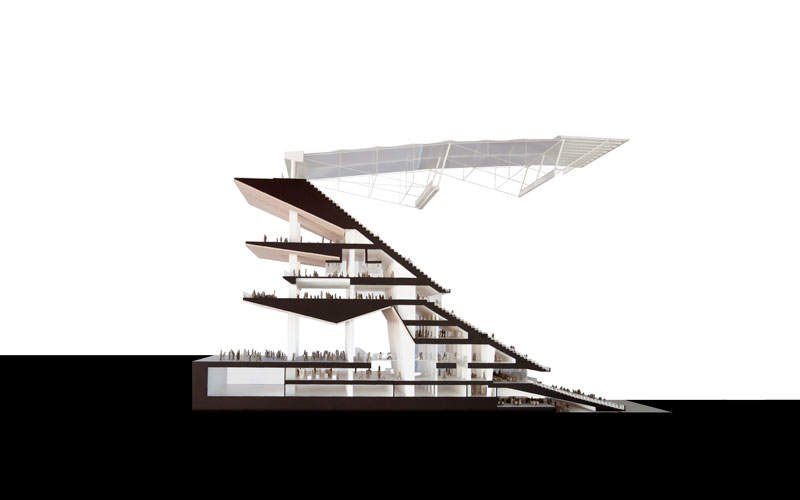 Hotel occupancy rose by 4.5% to 70.9% in Hawaii, US, during October 2010 compared with the same period in 2009, according to a new Hospitality Advisors report. However, the state's average daily room rate fell to $163.52, a 0.7% decrease from October 2009. Hotels
Europe's biggest stadium, the Camp Nou, is proposed to undergo a renovation and expansion to transform the iconic facility into a world-class venue. Located in Les Corts in Barcelona, Spain, the stadium has been home to FC Barcelona since 1957.
The club announced Nikken Sekkei and Joan Pascual – Ramon Ausió Arquitectes as contractors on 8 March 2016 following an international design competition to head the renovation project.
Dubbed New Camp Nou, the stadium renovation is estimated to cost €420m ($465.7m) and is part of a bigger project, Espai Barca, which is expected to cost approximately €600m ($665.2m). It also includes the New Palau Balgrana, a multi-use arena designed by HOK.
Work is planned to start in 2017 with completion scheduled for 2021. Construction will be carried out in phases, with work on seating areas scheduled for the off-season, and work on inner and outer sections planned during the football season.
New Camp Nou stadium design
Changes have been designed to depict the Mediterranean architecture and an open and modern public space. Designed to be environmentally compliant, the new stadium will feature an open area that will increase circulation and enable greater usage of the campus. Spaces at the stadium have been designed to be large and airy, with easy accessibility.
The new stadium will comprise three main areas: the stadium itself, a 10,000-capacity Palau Blaugrana, and multi-purpose buildings. It will have large, open lobby areas that will guarantee ease of movement, and also comfortable balconies that offer magnificent views of the city.
Seating at the New Camp Nou stadium
Spectator capacity will be increased from 99,354 to 105,000, while its three tiers will be retained. The first tier's angle will be raised to also improve views of the field. The second tier will remain largely unaltered with some minor changes to increase comfort. The third and top tier will be extended to the stadium's west and will now cover the field's entire perimeter.
Seats will be covered and spectators protected from the weather. A new roof is required to have an area of approximately 47,000m².
Space between the first and second tiers will accommodate 'superboxes' and other VIP services. An additional 3,500 new VIP seats will be added, bringing the total number of luxury seats to 5,700.
To add to the viewing experience, the video scoreboards will be equipped with high-resolution digital technology with LED type systems and will be visible from all the seats along with the new screens.
Facilities at the New Camp Nou stadium
Space within the stadium is planned to be increased from 40,000m² to 104,000m² as part of the refurbishment. A new roof will be installed over the stadium to cover all the open terraces. The aisles will be made free of vertical connection hubs and widened to hold more supporters.
The terraces will be divided into sections to provide safety for the visiting supporters. Each section or zone will have a separate entrance and passageway inside the stadium.
A total of 5,000 parking spaces will be created in an underground parking lot to free up the public area adjacent to the stadium and also to make it accessible for the neighbouring areas.
The media section will be revamped and relocated along with new cabins and television sets to an exclusive 2,000m² media area and a new press room.
A changing room with an area of 2,000m² will be designed in a new space that will also include a 50m warm-up area, four changing rooms, a medical area, access to the press room and other player-related amenities.
New Camp Hospitality
A new 340m² restaurant will be built on the new premises in the upper first tier where some of the VIP boxes may also serve as restaurants.
The VIP area will have direct access to reserved parking and will also feature a private circulation section with limited access that will interconnect the various VIP boxes. A 4,000m² multi-purpose room for catering, as well as social and cultural events, will be built.
Bars are planned to be distributed throughout each circulation area for easy access by spectators. They will include facilities for smoke extraction and payment systems.
Circulation in the New Camp Nou stadium
Sixteen escalators will be installed with a capacity of transporting 80,000 people in half an hour. The perimeter of the stadium will have 50 lifts distributed throughout.
Separate routes will be designated for emergencies and evacuation will be conducted through the external perimeter.
Spacious horizontal circulation will be separately provided at each level and will offer necessary services the same as airport lobbies. The horizontal circulations will be located behind the stands to prevent any obstruction of the field.