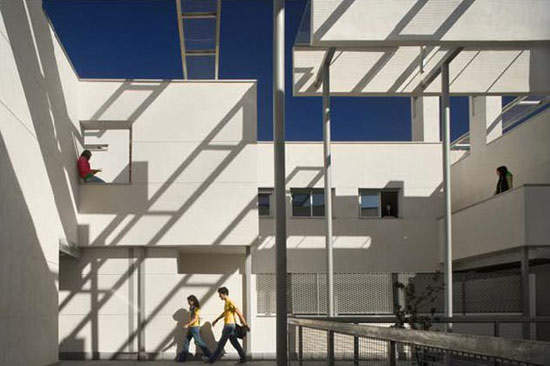 Four Seasons Hotels, a Canadian international luxury hotel management company, will open its new property at Jumeirah Beach, Dubai, in November.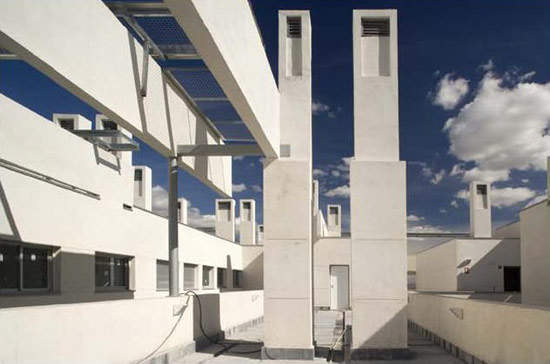 International hospitality group Starwood Hotels & Resorts, which currently operates 39 hotels in India, is aiming to have a total of 100 hotels in the country by the end of 2015, including operational properties and those in the pipeline.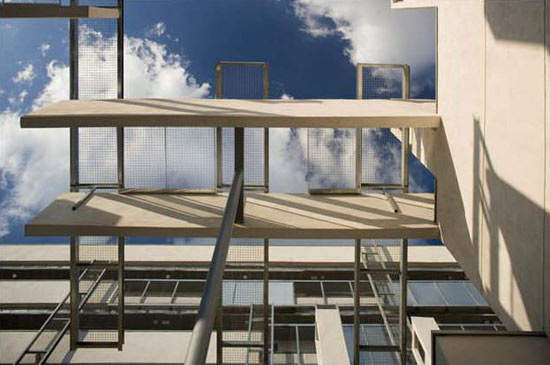 Pebblebrook Hotel Trust has acquired Portland, Oregon-based luxury hotel The Nines Hotel for $127m.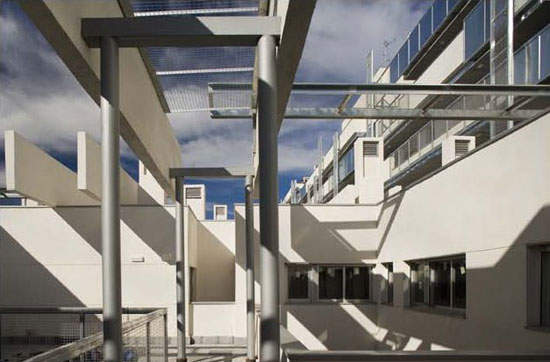 Hilton Worldwide and DoubleTree by Hilton have unveiled the DoubleTree by Hilton Pleasanton at the Club in San Francisco, US, following a comprehensive multi-million dollar renovation.
Located in the Carabanchel 11, Parcela 3.13 district, Madrid, the Madrid social housing project was commissioned by the Empresa Municipal de la Vivienda, the city's public housing authority social housing.
The housing complex is part of EMVS's initiative to build low-cost housing in the suburbs. Architects including Dutch designers MVRDV, Foreign Office Architects, David Chipperfield and Peter Cook have so far been involved in at least 18 projects with international firms.
"The Carabanchel 11 building was designed by architects at Morphosis."
The Carabanchel 11 building was designed by architects at Morphosis, which was founded in 1972 in Los Angeles by Thom Mayne, and B+DU Estudio de Arquitectura.
CARABANCHEL 11 CONSTRUCTION
Investment for the housing block was provided by Moscow-based business tycoon Shalva Chigirinsky and the contractor UICESA who are located in Madrid.
Precast panels were made by Prehorqui sa, metal working by TMP Talleres Metalurgicos Penalver SL and roofing panels by EPS (expanded polystyrene) specialists Emmedue Continental-mk2.
Associate architects are B+DU Estudio de Arquitectura, and the principals are Begoña Diaz-Rugorri and Leon Benacerraf, with landscaping by Ana Luengo. Structural engineers for the project are Carlos Pintor and Roberto Vargas.
There are 141 two and three-bedroom apartments, and four-bedroom family units of 35 different types. The apartments have kitchens, utility rooms, living rooms and an upstairs bedroom with a terrace.
The tall chimneys are based on Arab chimneys where cool air is drawn in through the window at the top of the tower which sinks, displacing hot air, to create a natural ventilation system. There are also air conditioning units as a back-up system.
The low-income housing project displays features usually found in detached villas, such as loggias, green spaces and domestic scale. It is a multi-family living complex with recessed porticos bordered by columns (loggias), open to the air, and mini gardens planted with oak saplings.
RESIDENTIAL FACILITIES
The combination of open spaces, and criss-crossing broken beams give the project a spontaneous appearance designed to revitalise the 'institutionalised' nature of traditional public housing projects. The emphasis is very much on landscape and community, and creating places where people can meet and talk, rather than a skyscraper-style building where residents are packed in.
"The Carabanchel estate looks like a town condensed into one block."
There are small, fenced domestic patios within the residential units, then mid-sized public courtyards and a large, communal, landscaped 'paseo', or thoroughfare, which is shaded by vegetation climbing over a complex, concrete trellis. Altogether, 3,000m² of open landscape area is covered in vegetation. Climbing plants grow up the lattices and the walls, which provide shade in the summer, and cover the walls of the taller buildings either side of the two-level units.
The estate looks like a town condensed into one block – a mixture of high and low-rise forms. There are two towers (of seven and six storeys) which contrast with the housing units which are on two levels. Visitors have access to the complex via a slender, 14-storey tower. The garage is underground and also provides access to different parts of the village, while keeping the residential areas free from traffic. Streets within the complex are fairly narrow.
The complex, grid-like structure is ideal for single-parent families, and is influenced by De Stijl and the Constructivists. The communal layout also brings to mind a traditional village structure rather than urban isolationism. Whitewashed walls keep the area cool during the summer.