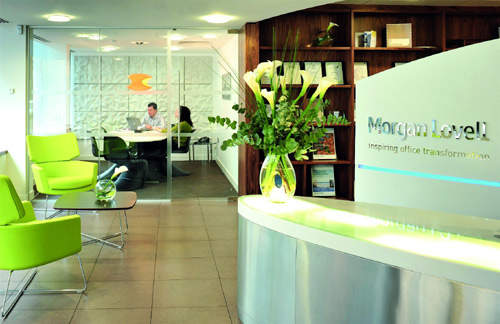 Starwood Hotels & Resorts Worldwide has launched a new Westin brand hotel, the Westin Portland Harborview, in Portland, Maine.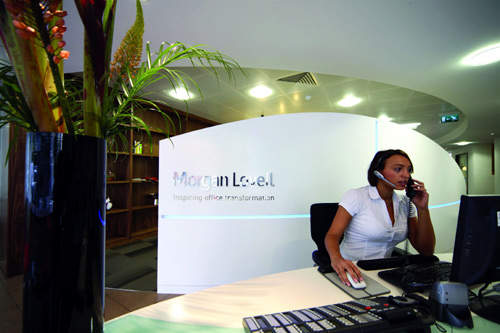 Chicago-based hospitality group Hyatt Hotels has announced that a Hyatt affiliate has signed a management agreement with PT Eka Ilalang Suryadinamika to establish a new Hyatt Regency hotel in Sentul City, Indonesia.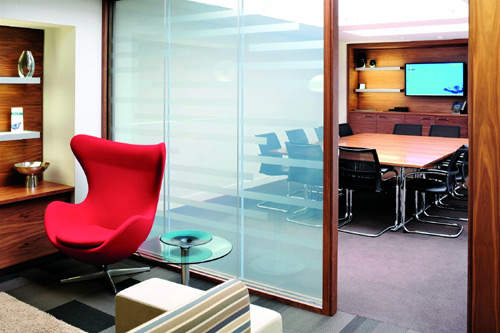 US-based Noble Investment Group has acquired the Q Hotel in Missouri that will be rebranded as an AC Hotels by Marriott.
When Morgan Lovell decided to refurbish its headquarters at 16 Noel Street, London, the office design and fit-out company decided to tackle the misconception that it would be "impossible" or "too hard" to "green" an existing or older building head-on.
16 Noel Street exists across two floors of a 1960s, seven-storey, multi-tenanted office block – the type of building normally considered an environmental write-off.
Morgan Lovell is a UK-based office transformation specialist. It has offices in Birmingham and Thames Valley as well as London. The company specialises in sustainable and energy-saving designs.
The refurbishment programme was carried out by Morgan Lovell's own team of designers, surveyors ?nd project managers.
Having obtained the licence from the BREEAM (Building Research Establishment Environmental Assessment Method) offices assessment organisation, Morgan Lovell can evaluate the sustainability score of an office. It can advise office owners on how to reduce energy usage without affecting comfort and satisfaction.
"16 Noel Street exists across two floors of a 1960s, seven-storey, multi-tenanted office block."
16 Noel Street: the sustainable office
Undeterred, Morgan Lovell pooled its experts to transform the old office into a model of sustainability and also set itself an ambitious challenge – to achieve a BREEAM "excellent" rating.
Success was achieved in March 2008, with a score of 76% in the BREEAM rating – the highest-scoring development of its type in the UK.
Features of the refit include recycled plastic bottles for kitchen surfaces and clay based paints to reduce solvent emissions.
Furniture was reused, and products including flooring and furniture sourced as locally as possible with a high recycled content and themselves recyclable. Recycled car tyres were used for entrance mats. Desks and computers not needed were given to charity. Certified woods under the Forest Stewardship Council scheme were used for the refurbishment.
Lighting, heating and cooling are zoned. Infrared movement sensor are installed to light only areas where people are working. Lights adjust automatically to the natural conditions so less artificial light is needed. Heat rejected in areas being cooled is used to warm other parts of the building as required.
To control and check energy utilisation, smart meters have been installed. Latest technology is being used to automatically switch off the electronic equipment when it is not in use for a long time.
Recycling units are built in and water-metering systems measure usage and identify areas of excessive use. All of the energy demand is supplied from renewable energy sources. A survey after the refurbishment showed high levels of employee satisfaction with a score of 95%.
Morgan Lovell won the Green Business Awards in November 2008 for the renovation work at its headquarters. The building's green features were so innovative that it defeated 130 entries.
Morgan Lovell's living case study
The office is now a 'living' case study. New products are constantly being tested on site, ready to roll out in Morgan Lovell's sustainable fit-out projects nationally. The fit out cost little more than a conventional refurbishment, and the savings on energy bills will see a return on that investment within several years. Recycling rates stand at 82%.
"16 Noel Street cut energy use by around 11%."
The office has cut energy usage by around 11%, compared with energy usage prior to the fit out. This saving comes from four key areas: the use of efficient new plant, heating and ventilation (zoned), maximising the use of natural daylight and intelligent lighting.
An independent report by energy consulting company Diligentia, shows the project delivers a 40.6% improvement in CO2 emissions compared with a notional building.