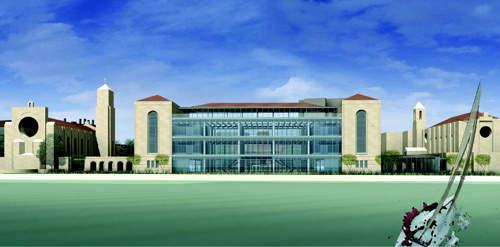 Omni Hotels & Resorts has added Wyndham Riverfront New Orleans hotel in the US to its portfolio, which will be its third property in New Orleans following a six-month, $8m renovation.
Real estate investment trust Fibra Inn has signed a letter of intent (LoI) with Operadora de Hoteles City Expres to develop ten hotels in several locations across Mexico.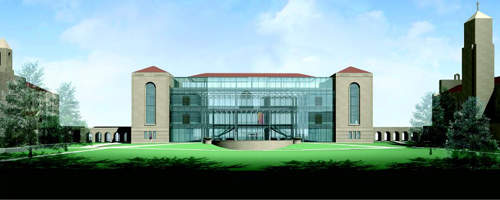 DoubleTree by Hilton and Hilton Worldwide have opened the new hotel DoubleTree by Hilton Queenstown in New Zealand, the brand's first property in the country.
Loyola University's information commons and digital library is a 69,000ft² completely digital research library that occupies a magnificent site on the shores of Lake Michigan at the University's Lake Shore Campus. The site is directly between the existing land-marked Madonna Maria Della Strata Chapel and the Cudahy Library.
The new information commons creates a dynamic and transparent eastern edge to a new quadrangle that will be formed once an existing Jesuit residence is demolished.
ENERGY EFFICIENT
A number of natural and mechanical building systems and strategies have been implemented, resulting in a totally integrated design. The building's form, space, function, materials and construction all act to enforce and support each other in creating an environment that maximises comfort while reducing energy consumption by approximately 50%.
Upon its completion towards the end of 2007, the building will achieve silver LEED certification.
The information commons employs a number of technologies that provide Loyola University with a clean, comfortable and energy-efficient extension to their library. Primary features include a double-skin façade (the first in Chicago) allowing passive management of heat flow and natural ventilation throughout the year.
Within this façade is a mechanically operable blind that adjusts daylight levels and heat transmittance from the west sun. Radiant concrete slab ceilings provide thermal mass to cool in the summer and heat in the winter.
Using water as a means to heat and cool is vastly more efficient than using forced-air systems. This system uses existing campus facilities to deliver the heated or chilled water to the building. A green roof works to absorb rainwater and relieve some of the run-off into Lake Michigan.
These very sophisticated systems are controlled by an array of sensors monitoring the temperature, humidity and CO2 levels within the building, while additional sensors factor the outside conditions. The windows, dampers, shades and blinds all respond to this climate data and adjust automatically.
RECYCLED MATERIAL
The material choices in the building also represent an effort to use recycled materials, maintain clean air and manage the heat flow. The carpet tiles are made from recycled content and only formaldehyde-free products were chosen.
"Upon completion the building will achieve silver LEED certification."
Also, very specific surface coatings on the glass, shades and blinds were chosen to mitigate the heat gain and are integral to the environmental control scheme.
The information commons is a technically sophisticated building in which Loyola University showed great foresight and concern for green initiatives.
The team worked to make it not only an energy-efficient building but one that is complementary to its campus surrounding.