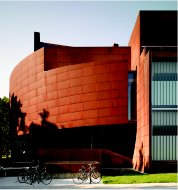 Loews Hotels & Resorts has signed an agreement to acquire the Mandarin Oriental San Francisco Hotel located in the heart of San Francisco's Financial District.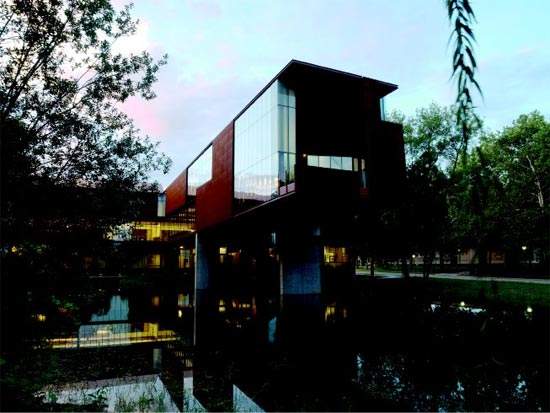 Kerzner International Holdings has collaborated with BK Partners to develop and operate two new One&Only resorts on the Pacific Coast of Mexico.
The University of Iowa School of Art and Art History site presented special conditions: an existing 1937 brick building with a central body and flanking wings located along the Iowa River, in addition to two existing morphologies: a lagoon and a connection to the organic geometry of nearby limestone bluffs, which form the edge of the Iowa City grid. The new building straddles these two morphologies.
HYBRID DESIGN
The new School of Art and Art History is a hybrid instrument of open edges and open centre; instead of an object, the building is a 'formless' instrument.
Flat or curved planes are slotted together or assembled with hinged sections. Flexible spaces open out from studios in warm weather.
The main horizontal passages are meeting places with interior glass walls that reveal work-in-progress. A working and flexible teaching instrument, the building connects interior functions in spatial overlap at its centre, which acts as a 'social condenser, where ongoing work can be observed.
The interplay of light is controlled through shading created by the overlapping planar exterior. Exposed tension rods of the partial bridge section contribute to the linear and planar architecture. Interior floors are framed in exposed steel and concrete planks, with integrated air and services distribution in the core voids.
The resulting architecture is a hybrid vision of the future, combining bridge and loft spaces, theory with practice and human requirements with scientific principles.
ECONOMICAL BUILDING
Prefabricated steel building principles, the most economical building type in America, are employed throughout the structure and materials. Steel in suspension is highly efficient. Due to its low relative height, interiors gain their character through the composition of exposed steel structure and HVAC. Metal sheets are folded, creating strength while minimising the amount of material used.
"The interplay of light is controlled through shading created by the overlapping planar exterior."
Floor planes of 48in-wide hollow-core concrete planks are supported on an exposed steel frame designed so as to render the fireproofing of typical multi-story steel buildings unnecessary. Exposed to the interior as floors and ceilings, these plank planes give the spaces their material character.
Cantilevered toward the edges, extended planks give shade to the interior, while horizontally bracketing views of the pond and bluff.
The core voids of the concrete planks are used as ducts for air and pathways for sprinkler piping, cabling and wiring. Each core was coordinated and assigned a function. Air diffusers, sprinkler heads and electrical junction boxes were designed to all use the same basic 6in-diameter core hole.