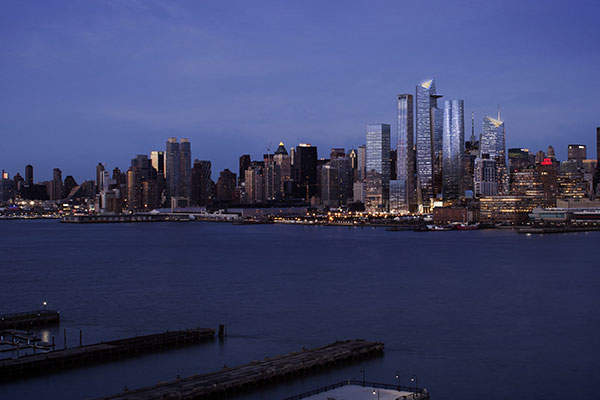 UK companies in the hospitality and leisure sector may need to review their perk and kickback policies before the new Bribery Act comes into place on 1 July 2011. The Ministry of Justice is enforcing the Bribery Act 2010, which includes a more comprehensive list of offences to ensure b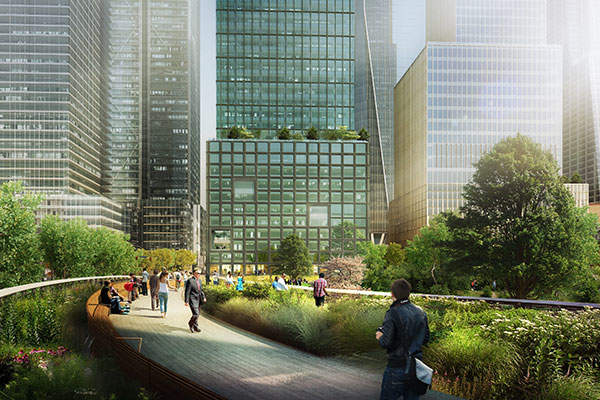 IHG has signed a joint venture and 20-year management agreement with Duet India Hotels Group to develop 19 new Holiday Inn Express hotels across India. Under the agreement, IHG will pay $30m for a 24% equity stake in the partnership, which will see the development of the hotels over th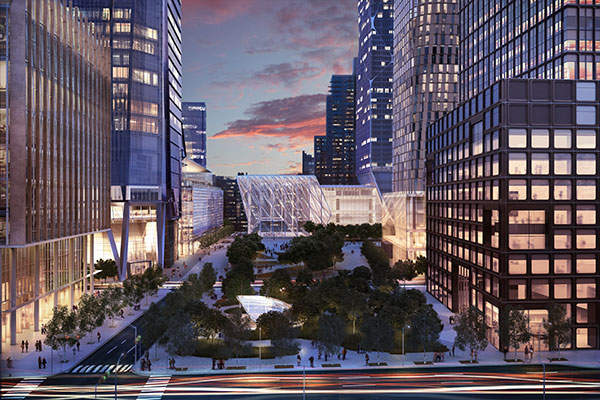 Bird Hospitality Services (BHS), a subsidiary of India-based Bird Group, has acquired Royal Park Hotel in London, UK, from an Irish investment company for an undisclosed price. The Royal Park Hotel, which is located on Westbourne Terrace, offers 48 rooms and suites, and three restored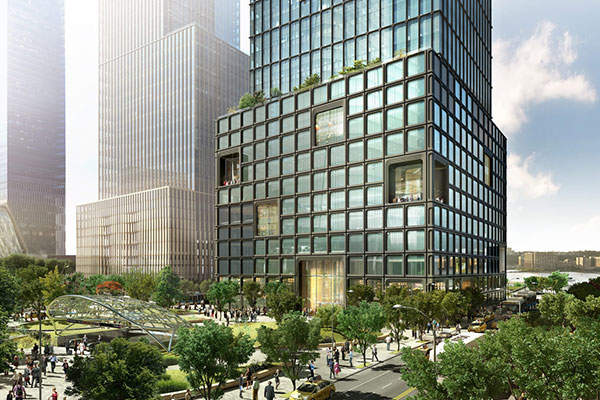 Starwood Hotels & Resorts Worldwide is to open its first W Hotel in Mumbai, debuting its W brand in India. The hotel is expected to open in 2015 and will be managed by Jaguar Buildcon. W Mumbai will be part of the Namaste Tower, a 55-storey, mixed-use building designed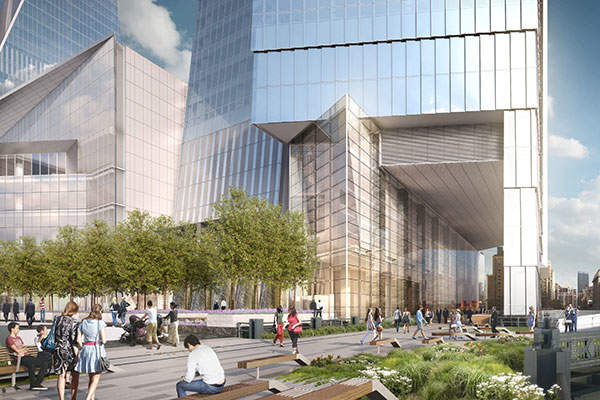 To understand what our readers view as the most important business issues for 2011-12, hotelmanagement-network.com is launching a major industry survey covering all its readers worldwide. We are looking to find out how readers perceive business issues in 2011, what the key trends and sp
Hudson Yards is a mixed-use neighbourhood being developed in Manhattan, New York City, US, jointly by Related Companies and Oxford Properties. It is the biggest development in the city since the Rockefeller Centre, as well as the biggest private real estate development in US history.
The development is the centrepiece of the $20bn Hudson Yards Redevelopment Project, a joint venture (JV) by the New York City Department of City Planning and Metropolitan Transportation Authority, aimed at transforming the far west side of Manhattan.
The master plan for the mixed-use project was created by Kohn Pedersen Fox Associates (KPF). The project broke ground in December 2012 and is expected to create approximately 23,000 construction jobs.
More than 24 million people a year are expected to visit Hudson Yards and 40,000 people will work or live in the complex.
Master plan and design of the Hudson Yards
The Hudson Yards is being built on a 28-acre site over a working rail yard on the West Side of Manhattan. The waterfront site is divided into eastern and western portions by 11th Avenue. To be built in Phase I, the East Yard will include seven buildings, six acres of public open space and a seven-story cultural space called Culture Shed.
Offices are housed in four towers, namely 10 Hudson Yards, 30 Hudson Yards, 50 Hudson Yards and 55 Hudson Yards. The office floors will include floor-to-ceiling glass, daylight harvesting, and underfloor air and wire management. The residential buildings include 15 Hudson Yards and 35 Hudson Yards.
A seven-story retail centre will be situated between 10 and 30 Hudson Yards and will overlook the public square. Public spaces will be centred around a major piece of public art and provide direct connections to the High Line and the new Hudson Park and Boulevard.
The main entrance of the new No 7 Subway station will be located between 50 Hudson Yards and 55 Hudson Yards, connecting people to the major subway nodes of Times Square, Bryant Park and Grand Central Terminal.
The West Yard will be built in Phase II and will include a 750-seat public school, as well as office, retail and commercial spaces.
Facilities at Hudson Yards
The Shops and Restaurants at Hudson Yards, covering one million square feet, will feature more than 100 premier shops, including New York City's first Neiman Marcus spanning 250,000ft². It will also house cinemas, speciality restaurants, markets and bars.
The 52-storey 10 Hudson Yards will provide 1.7 million square feet of commercial space for tenants such as Coach, L'Oréal, SAP and Fairway Market.
The 92-storey 30 Hudson Yards will offer 2.6 million square feet of office space. It will also contain the highest outdoor observation deck in New York City.
The 55 Hudson Yards will be a 1.3 million-square-foot office building across 51 stories while the 70-storey 15 Hudson Yards will house 385 condominium and rental residences.
The 35 Hudson Yards will contain luxury residences and a 175-room hotel with a ballroom and spa across 79 stories. The 180,000ft² Culture Shed will host art, design and performances.
In total, the Hudson Yards project will provide 17 million square feet of commercial and residential space, in addition to 14 acres of public open space.
Construction schedule of Hudson Yards
Two platforms will be built over three-quarters of the active rail yard site to cover 30 tracks. Site preparation on the East Yard platform began at the end of 2013. A total of 300 caissons were drilled deep into the bedrock between the railway tracks to support the platform and buildings. The caissons ranged from 4ft to 5ft in diameter and between 20ft and 80ft in depth.
Caisson drilling began in March 2014 and approximately 25,000t of steel and 14,000 cubic yards of concrete were used to construct this portion of the platform.
The 10 Hudson Yards was the first building to start construction in December 2012 and is scheduled for completion in 2015. Construction of 15 Hudson Yards began in late 2014 and is expected to be completed in 2018. Construction of 55 Hudson Yards commenced in January 2015 and will be completed in 2017.
The entire East Yard will be completed in 2018 and the entire Hudson Yards project is expected to be completed by 2024.
Key players involved with the Hudson Yards project
Related Companies and Oxford Properties Group signed Tishman Construction as the building partner for the project. Tutor Perini is serving as the general contractor while Thornton Tomasetti is the structural engineer for the project.
Langan was chosen as the geotechnical and environmental engineer and Arup is the life-safety systems engineer for the platform. Jaros Baum & Bolles is providing mechanical and electrical engineering services.
KPF is the architect of 10 Hudson Yards, 30 Hudson Yards, 55 Hudson Yards and the platform. The 15 Hudson Yards and Culture Shed are designed by Diller Scofidio + Renfro and Rockwell Group, in collaboration with Ismael Leyva Architects.
The 35 Hudson Yards is designed by David Childs and Skidmore Owings & Merrill while The Shops and Restaurants at Hudson Yards are designed by Elkus Manfredi Architects. Nelson Byrd Woltz Landscape Architects designed the public square in collaboration with Heatherwick Studio.