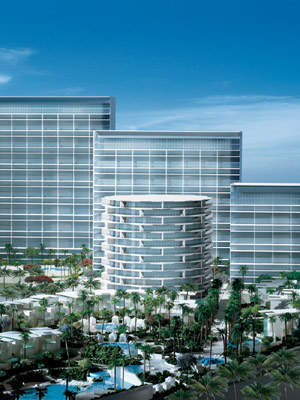 In an expansion plan costing $1.2 billion, the Hard Rock Hotel & Casino, Las Vegas, plans to develop 1,200 units of high-rise condominiums, condo-hotel (condotel) rooms and poolside bungalows.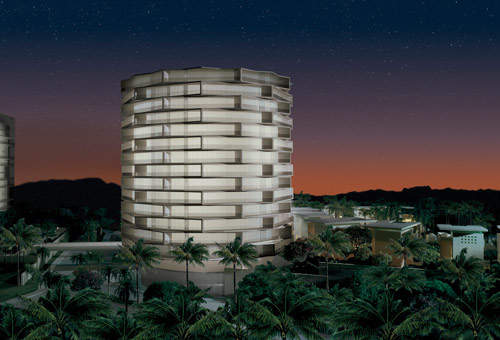 Hospitality service provider InterContinental Hotels Group (IHG) has opened a new 153-room hotel in Bellingham, Washington, US.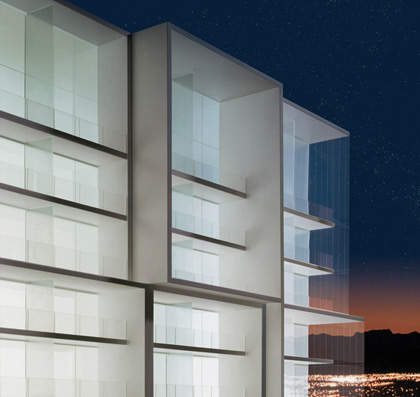 Oppenheim's two smaller buildings, the Flats, contain 738 condotel units ranging from 550ft² studios to 1,100ft² one-bedroom units.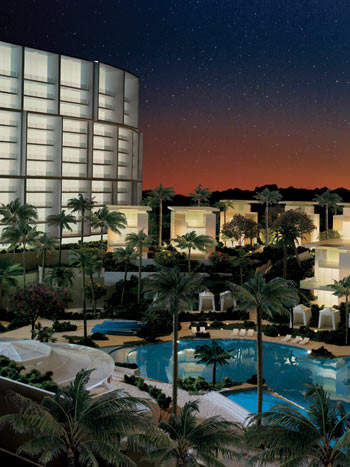 Hospitality company Hilton has opened its 100th hotel Hilton Quanzhou Riverside in Greater China.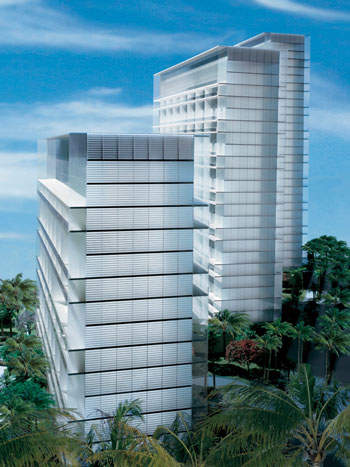 With an emphasis on glass frontages and simple lines, Oppenheim brings an understated elegance to Las Vegas that is diametrically opposed to the gaudy confections for which the city is famous.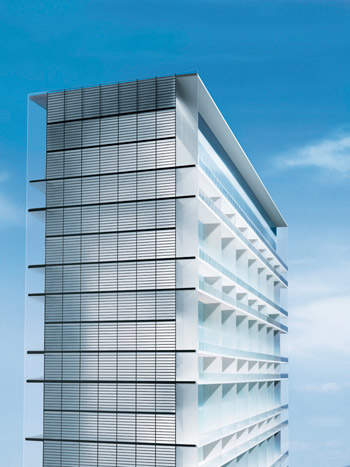 Fujita Kanko has opened its new resort Hakone Kowakien Ten-yu in Hakone, Japan.
The Hard Rock Hotel & Casino is establishing new residential assets on a 24-acre former apartment complex. The site, originally bought for $86 million, is part of an expansion plan costing $1.2 billion.
Hard Rock Hotel plans to offer permanent homes alongside some of the most high-profile temporary accommodation in the city. Peter Morton, chairman and founder of Hard Rock Hotel & Casino, plans to develop 1,200 units of high-rise condominiums, condo-hotel (condotel) rooms and poolside bungalows to cash in on the city's property boom. Las Vegas has been the fastest-growing city in the USA for 20 years, and in 2004 house prices increased by 50%. Moreover, visits to the Nevada resort increased by 35%.
He is also seeking to tap into the market for condotels, a type of development that has its roots in Miami and San Diego, and is now extending to areas such as Hawaii and Las Vegas. When it is not being used by the owners, Morton's condotel development, the Flats, accommodates hotel guests. In a condotel, units are usually rented out on a short-term basis for the benefit of their owners, in a cross between a traditional condominium and a timeshare. Here, Hard Rock lets rooms on a random basis, drawn from a pool of unoccupied properties, with profits more likely to go to individual owners than be collected together and distributed on an equal basis, as happens in some other developments.
SOURCES OF INSPIRATION
To plan the expansion, Morton has called on Chad Oppenheim. A native New Yorker, Oppenheim has redefined condominium living in south Florida through his minimalist design, most notably in the firm's current base of Miami. He is already set to alter the skyline of his new home city, with four developments currently under construction, the tallest of which is the 50-storey, 178m Ten Museum Park.
With an emphasis on glass frontages and simple lines, Oppenheim brings an understated elegance to Las Vegas that is diametrically opposed to the gaudy confections for which the city is famous. His aim is sincerity of form and function, he explains, rather than the kitsch homages to Pharaonic Egypt and Renaissance Italy seen on the Strip.
"The Bungalows, Residences and Flats were conceived as an opportunity to bring high architecture to the aesthetic desert of Las Vegas," explains Oppenheim. "Our response to this grand proposition was to establish moments of sincerity derived from experiential impetus rather than archaic and irreverent symbolism."
Although his style is new to Las Vegas, Oppenheim acknowledges the influence of three architects famous for their work in desert conditions. Most important is Richard Neutra, the southern California designer who developed an architecture suitable for that region's arid climate. Like Oppenheim's Las Vegas proposal, his Kaufmann Desert House in Palm Springs is intentionally low key, although it is still a sizeable construction. Neutra also emphasised the importance of blending in with surrounding environments through the use of glass walls and stucco finishes.
A protégé of Frank Lloyd Wright, Rudolph Schindler, collaborated with Neutra in the 1920s and 1930s, though he used different materials; while the latter relied on steel frames, Schindler designed his works in reinforced concrete. Based in Los Angeles, he rebelled against the city's devotion to art deco, choosing to emphasise simple designs inspired by Arab tents.
Yet another Wright apprentice who moved west, John Lautner, also decided concrete was the ideal material as he sought flexibility to allow a variety of spaces. This allowed him to integrate water and landscapes into his innovative designs.
DESIGN AND DEVELOPMENT
Oppenheim's own plan consists of five towers. Three structures of fairly straightforward geometry, though with varying heights, house Morton's condominium development, the Residences. These are 181ft, 267ft and 331ft tall. With 80% glass frontages, both towers also feature stucco-covered structural elements.
In contrast, the Flats features two more complex designs. Inspired by the existing Hard Rock Hotel, the 155ft Tower One is serpentine in form in order to maximise the open feel of the complex's central garden and pool area. It also offers outstanding views of the surrounding area, the Strip and the mountains. This sleek, linear expression ends in a glowing cantilever, which provides an unexpected street-side presence compared with other buildings in the area.
"Unlike the typological precedents of expressionless, large-massed buildings in the city, our building is divided into harmoniously proportioned modules that shift elegantly in plane over the length of the form," explains Oppenheim. "These establish crisp plays of solid and void, light and shadow."
Tower Two is a more concise, cylindrical volume, diagonally on axis with the circular space of the Hard Rock Hotel's casino. It is made up of a pure, unidirectional form, which at 171ft is again unusual in terms of traditional Las Vegas architecture. Despite such uniformity, the structure adds its own brand of dynamism. The facade is polygonate and rotated in plan as it rises. There are also voids at its base that allow the landscaping of the garden to be integrated into the architecture.
For Oppenheim, the dynamism of the development closely parallels the values of Hard Rock's brand, namely hedonism and decadence: "My desire is to create an architecture that is minimalist yet romantic, intimate yet dramatic, and engaged with enhancing the possibilities of a hedonistic lifestyle. My vision was to create an environment where the boundary between fantasy and reality is blurred, and dynamic, modern design dances among lush gardens and fantastic pools. I wanted to create a place where my friends and I could play."
While the Hard Rock expansion stands out from the buildings around it, Oppenheim has ensured that the existing facilities and new developments form a coherent whole. Tower One is a continuation of the form established by the existing hotel, while the more striking Tower Two is set at the centre of the garden and provides a focus for the new site.
With only 1,200 units over a 24-acre site, and many of those in high-rise blocks, Oppenheim has allowed for a large amount of open space. Much of this is to be turned into gardens by landscape architects to provide a refuge from the urban surroundings and the desert beyond.
"Most developments of this type are set on properties in the three-acre range, which results in a vertically orientated community," explains Oppenheim. "In contrast, we decided to focus on using land efficiently, while evoking feelings of an oasis with a pedestrian, open feel, rather than throw up a handful of 50-storey towers with concrete walkways between them."
FLATS
Oppenheim's two smaller buildings, the Flats, contain 738 condotel units ranging from 550ft² studios to 1,100ft² one-bedroom units. These feature terraces with views of the mountains and the Strip. Prices start at $450,000.
CONDOMINIUMS
There are 375 condominium units in the three Residences towers, the tallest of which is 350ft. Each unit is accessed via a private elevator, reaches two storeys and extends the full length of its tower to provide views in two directions. Floor to ceiling glass walls provide panoramic views and give the towers a simple transparency. Properties consist of one-, two- and three-bedroom apartments as well as penthouses, with prices starting at $950,000.
BUNGALOWS
In contrast, Oppenheim's Bungalows aim for a beachside feel, inspired by Malibu and Miami's South Beach, right down to the palm trees. Plus, there is a boardwalk that wraps around a 300yd pool. This section consists of 32 two- to three-storey, free-standing homes. These family-sized homes come with their own rooftop pools, terraces, yards and resident parking. Units range from 1,800ft² to 3,600ft² and start at $2.5 million.
ASSOCIATED DEVELOPMENTS
Along with the residential components, the nine-year-old Hard Rock is set to expand its concert venue, The Joint, which has played host to such luminaries as the Rolling Stones and Norah Jones. In and around Tower One, Oppenheim has left space for four restaurants – one of which will be a branch of New York eatery Mr Chow Simon's – and a small number of retail outlets.
Still in development, Hard Rock plans to add a rooftop lounge to one of the towers, while Zaha Hadid has been commissioned to upgrade the hotel's spa, with a brief that includes a fitness centre and hair salon. Residents will also have access to the hotel's existing facilities, which include nightclubs and a Nobu restaurant.
Morton has taken a punt on that popular fantasy many of us have indulged in at one time or another. After all, who has not wondered about living in a hotel and being pampered week in, week out? A city famed for its dreamers is the fitting location for such a project.
The full version of this article appeared in the September 2005 issue of idbi – Intelligent Design and Build Innovations