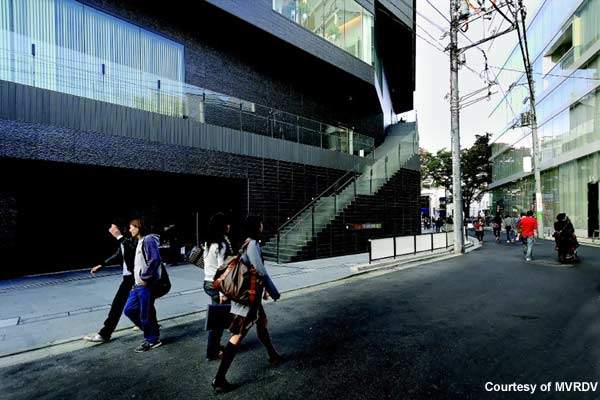 Marriott International will expand its Courtyard by Marriott property portfolio with the opening of a second new-look hotel in Cologne, Germany, on 31 March 2014.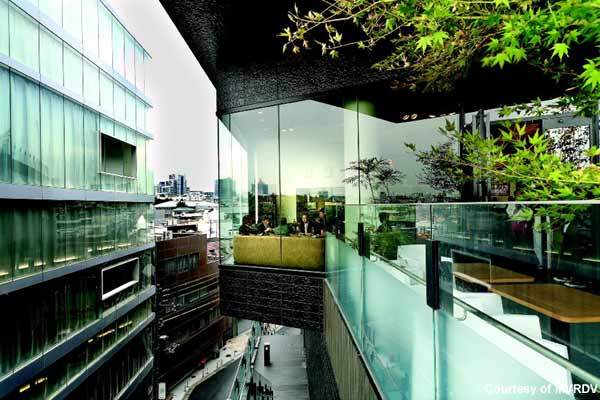 Mandarin Oriental International (Mandarin Oriental) will undertake a new construction and refurbishment project for the expansion of its wholly-owned hotel in Munich, Germany.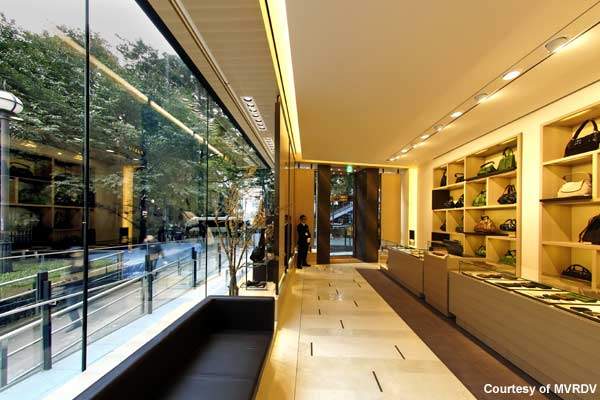 The Ritz-Carlton Hotel Company, in collaboration with Asian residential apartment developer Far East Consortium, will open a new luxury hotel, The Ritz-Carlton, Perth in Australia.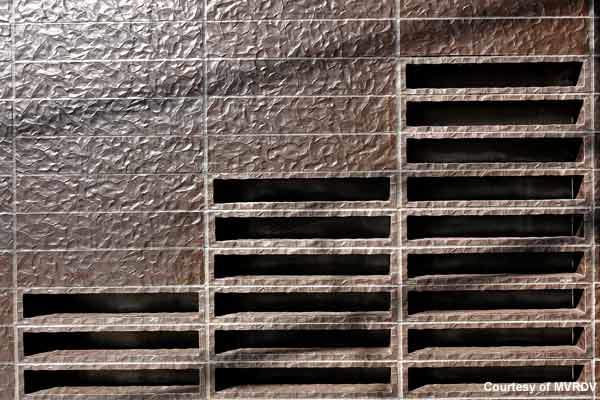 Starwood Hotels & Resorts Worldwide's Sheraton Hotels division has opened a new property in Dominican Republic, the Sheraton Santo Domingo Hotel.
The 8,970m² Gyre building opened in Tokyo, Omotesando-Harajuku area on 2 November 2007 (building started in June 2006). The building, which is situated on the corner of Omotesando and Kyu Shibuya River Promenade (known as Cat Street) a well-known area for designer shops, is a multi-purpose retail complex including big name shops and designers such as Chanel, Bulgari, MoMA Design Store (first outside the US) and Maison Martin Margiela.
On the upper levels there are several smaller shops (a hair salon and a watch shop) and also several different restaurants – in total, 17 shops and restaurants. The interiors of the retail units and restaurants were all designed with input from the different tenants.
The building was designed by Dutch architects MVRDV and was developed and constructed by Takenaka Corporation of Japan and Mitsubishi Corp UBS. The design of the commercial environment of the building including the internal common-use space was undertaken by Age Co of Tokyo.
Other creative designers included Wieden + Kennedy of Tokyo (developed the Gyre theme, logo, advertising and signs) and interactive / web execution from Suitmen Entertainment of Tokyo (designed the Gyre world reflector – large digital screens for communication and art display). Although Takenaka had a great influence on the choice of tenants the building was sold on 19 October 2007 to Japan Retail Fund Investment Corporation.
Gyre design
The seven-floor (five above ground and two below) Gyre project was designed by MVRDV with significant input from Takenaka Corporation. The building was designed around an 'eddy and rotation' concept where each layer is twisted and appears to have gone through a rotation around a central core (the name 'Gyre' means 'swirling vortex' and the concept is partly to draw customers into the building as if by magnetism). This provides spaces in the midst of the building that accommodate artificial wood terraces that could be described as vertically-stepped, terraced streets.
The design has also incorporated external stairways and elevators linking the terraces. The interior spaces by Age concentrate on effects achieved using translucent white and black construction materials to produce a change in time and sense of the seasons. This sense is also accentuated by the subtle ceiling lighting and LEDs embedded into the handrails.
Tenants
Chanel is situated in a first floor 430m² commercial unit and they have produced a new concept store. Bulgari have taken a first and second floor rental area of approximately 959m² and have produced a flagship store based on a twin shop that also has an open air cafe terrace.
"Gyre was designed by Dutch architects MVRDV."
The MoMA Design Store (New York Museum of Modern Art) is situated in a third floor rental area of 423m². This is MoMA's first store opening outside New York and was designed by Richard Gluckman (who also designed the New York store). The store will offer a range of furniture and office / kitchen goods that were selected by MoMA's Architecture and Design Division.
On the fourth and fifth floors there are several restaurants and bars, including an 'Ukai-tei,' (fifth floor, 714m²) renowned for grilled cuisine, the first 'Le Pre Verre' bistro (fourth floor, 198m²) from Paris to be opened in Japan, Kurosaki's bar and grill, a Portuguese restaurant, and some other Japanese restaurants. In the basement floor food market there is a Cinagro organic food kitchen and market store designed by Katayama, which offers dining facilities, and a Cerfeuil store, which offers a wide range of jar preservatives.
Electronic systems
Suitmen Entertainment implemented a system in the building that allows large digital screens (designed by Yugo Nakamura) to serve as art installation and can also display communication dialogue from blogs and chat rooms.
The system also allows Gyre customers to interact via mobile phones with an intelligent content system in-store. There are a series of mobile phone readers, located on each floor that allows customers to become part of a channel that links them to the dialogue and other content on the digital screens. The system is based on FeliCa technology from Sony and the in-store system is known as CREaM (connected retail, entertainment and marketing).