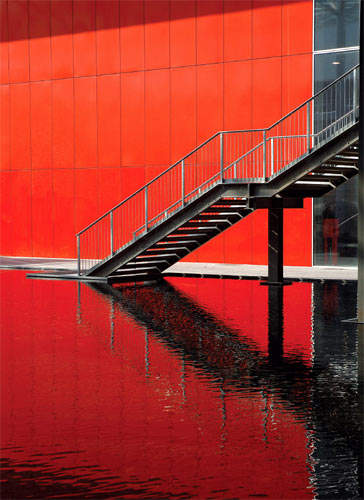 US-based Pebblebrook Hotel Trust has closed the sale of its Manhattan NYC hotel in New York to Highgate Hotels for $217.5m.
US-based hotel management company Commonwealth Hotels has completed major renovation works in the guest rooms, corridors and public spaces of its Fairfield Inn & Suites Tampa Fairgrounds/Casino by American hospitality company Marriott.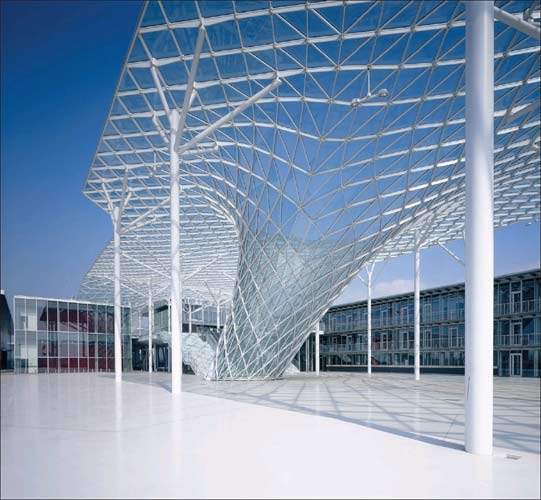 Viva Wyndham Resorts has completed renovation of its Tangerine resort located in Cabarete, Dominican Republic.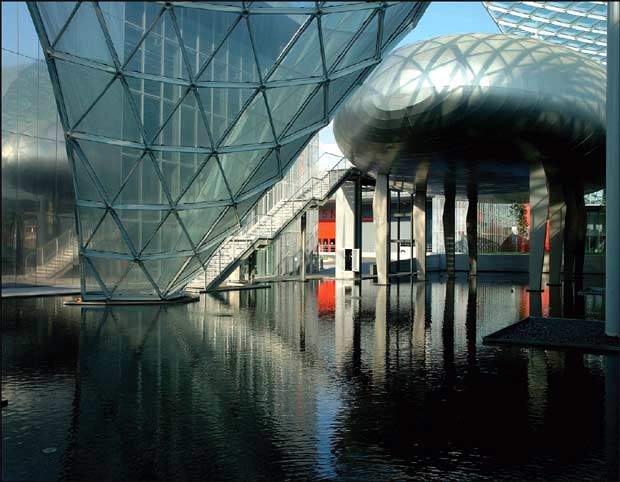 US architecture, engineering, programme- and construction-management firm McKissack & McKissack has opened the $1.4bn MGM National Harbour resort casino in the country.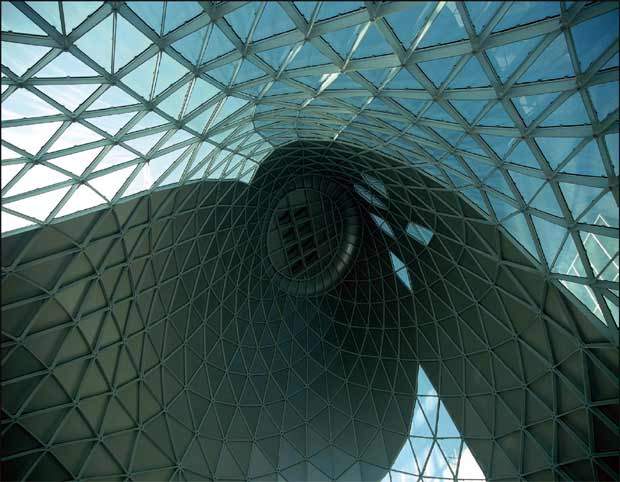 US-based diversified hospitality company Marriott International's subsidiary Sheraton Hotels and Resorts has opened Sheraton Grand Conakry, the company's first Sheraton Grand hotel in Africa.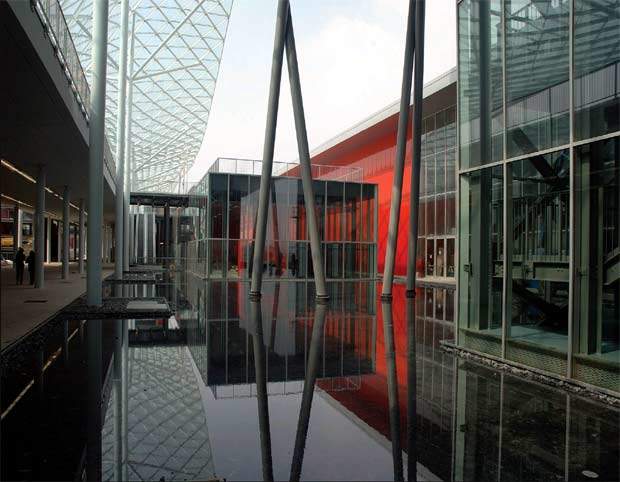 Le Méridien Hotels & Resorts, a part of Marriott International, has opened another hotel in Shanghai at Minhang in the Hongqiao Hub of the city.
Milan's new exhibition centre is all set to change the somewhat nondescript city centre. Despite its status as one of Italy's most cosmopolitan and prosperous cities, Milan has always looked slightly dowdy compared with Rome, Florence and even Turin.
Fittingly, given the profile of Milan's fashion and furniture fairs, its exhibition centre is at the heart of the redevelopment. Italian architect Massimiliano Fuksas has devised a plan for a brand new 530,000m² complex that morphs into new shapes as you walk its pathways.
Meanwhile, the old site at the heart of the city, home of the fair since 1923, is being redeveloped as a new urban district, incorporating public spaces, housing, office towers, retail spaces and a museum. This is all built around a central park, which provides a much-needed lung for the city.
DESIGN COMPETITION
Winners of the competition to design this area include Daniel Libeskind, who contributes an office tower, housing development and museum. Libeskind is also responsible for the park and a public square, Piazza Domodossola.
"I wanted to experiment with how we live in cities, to start from scratch with a major structure."
Also involved are Zaha Hadid, Arata Isozaki and another Italian, Pier Paolo Maggiora. Fiera Milano will continue to host smaller exhibitions, though larger events will be held at Fuksas' new complex. Together, the two sites will offer 710,000m² of floor space.
In another development, Norman Foster has drawn up a masterplan for Santa Giulia, just south of Milan's cathedral, while a set of connected projects near the main train station include a new headquarters for Lombardy's regional government.
BUILDING NEW LINKS
The fair's new site is a former Agip oil refinery at Rho-Pero, named after the two towns either side of it. Since the refinery was closed down in 1992, the two million square metre site has been reclaimed by eliminating hydrocarbons and other pollutants from the soil.
The site already has excellent transport links. Although classed as suburban, it is close to the city, as well as being on the main Sempione road. It is also en route to Milan's Malpensa International Airport.
In addition, construction work is under way to extend Milan's underground system, Linea 1, from Molino Dorino to Rho-Per, providing another link to the city centre. The new complex's Porta Est station has been open since March 2005, while work is also on schedule for the completion of a new Pero station.
The road network is also due for an upgrade in capacity and access. Italy's highways authority has given the go-ahead for the construction of highway links, committing €262m, and completion is expected in early 2006. Rail connections will also to be extended with the construction of a Fiera station on both a local railroad link and the high-capacity Turin-Milan line by December 2006.
THE LUDIC CITY REVISITED
Fiera Milano Group's brief was to design a high-quality space with user-friendly services and easy access that allowed more than one exhibition to be held at the same time. Its initial request was for ten single-level pavilions, arranged symmetrically around a central underground axis.
"Fuksas' main aim was to add emotional impact to the largely functional trade fair."
Underlying the brief was a three-pronged challenge: make the best use of the budget to meet the requirements of an expanding market, redevelop a rundown space for the surrounding community and complete the project in just 30 months. For Fuksas, the thorniest problem was how to open up the space to as many people as possible.
'I wanted to experiment with how we live in cities, to start from scratch with a major structure,' he explains. 'From Trieste to Turin there are a lot of built up areas, but nothing new in the last 30 years. So we needed a place that is more than a shopping mall, somewhere people can go 20 hours a day with friends or families.'
RETHINKING EXHIBITION SPACE
While exhibition spaces are generally viewed as functional units, Fuksas sees them as one of the 'cathedrals' of secular society, alongside airports, train stations and ports: 'These are places that go beyond their primary economic functions – places for meeting people, exchanging ideas, seizing opportunities. The location makes the trade fair a great architectural project, and its dimensions (make) it one of the great projects in Europe today.'
Fuksas' main aim was to add emotional impact to the largely functional trade fair. '(People want) something that is well organised, but with positive emotions; they want something ludic.'
Like many Italians, Fuksas looks back fondly to the golden age of the late 1950s and early 1960s, the dolce vita celebrated in films such as Roman Holiday. 'I don't want just shopping malls, but somewhere (where) people are laughing and watching, or even participating,' he adds.
WALK THIS WAY
Inspired by the layout of airports, Fuksas has included a large number of amenities and attractions, distributed around a central walkway. 'You usually go up a level when you are departing and down when you come back,' he explains. 'It is the most successful typology of the last 50 years because it is so linear.' So, for the fair, Fuksas' walkway and amenities are raised 7m above the ground, to differentiate them from the private exhibition spaces that are accessed at ground level.
"These are places that go beyond their primary economic functions – places for meeting people, exchanging ideas, seizing opportunities."
The glass and steel structure above the walkway is reminiscent of the natural forms of hills and mountains, mirroring the shape of the Alps on the horizon. Sculptural elements have also been added to maintain visual interest, notably the spiral structure and depression at the complex's centre.
'I was thinking about the cosmos, about black holes,' reveals Fuksas, 'but then people told me it looked like a tornado. I just wanted something whose direction you could not pin down.'
These structures form the centrepiece of the service centre at the heart of the complex. The complex as a whole boasts 200,000m² of interior exhibition space, with an additional 60,000m² of space for outdoor events.
AMENITIES AND ATTRACTIONS
Running through the complex is the suspended 1.3km walkway. Either side of it are the eight pavilions, six of which are single level. Four are 12m high, while two are 4m taller. The remaining pair of 24m-high structures are two-level affairs. These units can be combined to create an even bigger space if necessary.
Including additional spaces in the walkway and a separate congress hall, the site offers 80 conference halls. There are also 20 restaurants and 25 bars. As well as the pavilions, there is an 8,000m² service centre, a reception area of similar size and 10,000m² of offices.
To facilitate ease of construction, the design relied mainly on steel and concrete. 'With these materials you can build quickly and precisely,' says Fuksas. Glazing is also a vital component; in fact, there is 200,000m² of glass throughout the complex. 'Even when it is grey and raining, you are still happy because you can see the water and the trees outside,' he adds.
LANDSCAPING AND GREENERY
Fuksas' pavilions are surrounded by greenery. The most striking example is the nine-hectare park north-west of the complex and another park to the south, linked by a green corridor within the site. The complex contains around 180,000m² of greenery.
Water plays an important role in the landscaping design. From the walkway, the overall picture is one of water features alternating with trees. Most dramatic are the two 143m x 43m water basins that face the complex's service centre. For added contrast, two kinds of trees have been planted. Rounded oaks are complemented by more linear poplars.
COMPLEX FEATURES
As well as its pavilions, the complex features hotels, stores, cafés, bars and restaurants, as well as recreational facilities, occupying a total area of 60,000m². To the south of the site, there are a number of three or four-star hotels, occupying 37,500m².
There is an additional 9,000m² of services in the same area, including more bars, cafés, restaurants and fitness centres. A shopping arcade to the north-east of the site, between the east entrance and underground and train stations, takes up13,500m², and contains 200 stores selling products sourced from Lombardy.
While the complex features a variety of public transport links, its directors expect many people to arrive by car, so there is a car park with 10,000 spaces adjacent to the exhibition grounds, plus room for an extra 10,000 cars 1.5km away.
"Even when it is grey and raining, you are still happy because you can see the water and the trees outside."
Parking facilities within the grounds are surrounded by green space and have been built as a separate scheme. The project includes 7,000 spaces at ground level and 3,000 in two multilevel buildings, featuring signs with changing messages to give visitors real-time information on access and exit routes.
Other technological innovations include telepass entry and exit gates, plus a security service with 24-hour remote control.
The man responsible for landscaping the car parks was the Italian architect Mario Bellini, who effectively won a consolation prize, having lost out in the competition to design the site itself.
His scheme centred on the planting of 2,500 trees – one for every three cars at ground level – plus 1,000 along the central axis between the pavilions and the park to the northwest. This forms a green barrier between the exhibition complex and the parking facilities.
Plants were selected and positioned to shade the cars, and to differentiate each area of the site. Another important landmark is the pergola. Made of columns and beams of galvanised steel, this structure also makes it easier to find the parking area. The perimeter of each parking zone features a row of poplar trees, an additional landscape element linking the exhibition structure to its surroundings.