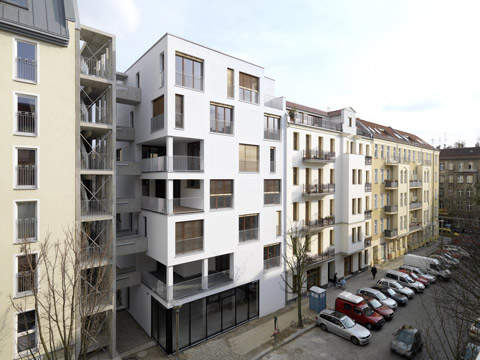 An affiliate of KSL Capital Partners, a private equity group dedicated to investing in travel and leisure businesses, has acquired UK-based Malmaison Group for approximately £200m.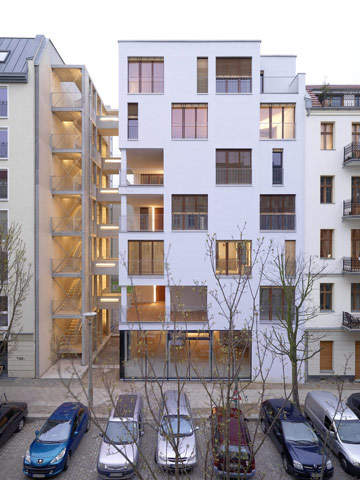 InterContinental Hotels Group (IHG) has opened the new Holiday Inn Express Romulus/Detroit Metro Airport hotel in Detroit, following a multimillion dollar renovation.
The e3 residential building in Esmarch Street in Berlin is the first seven-storey wooden construction to be built in an urban context in Europe. The idea was to create an open design in contrast with the typical reconstruction of Berlin. The stairwell, a concrete structure, is set apart from the rest of the structure, and stands next to the fire wall of the neighbouring building. It is connected to the individual apartments via cantilevered footbridges. This provides fire protection as well as additional light for internal areas via a third façade.
Despite the timber construction, the wood is not necessarily visible. The façade is plastered and fits in with the existing Berlin perimeter blocks. However, the rendered façade does have a relationship to the structural system: the different textures in the rendering trace the timber frame and the infill.
Timber skeleton
The timber shell and core of the apartments is characterised by its load-bearing skeleton, consisting of columns and beams. The construction method generates transparency and variability as well as a completely free scope for the layout design. The bracing of the building is integrated into the solid timber panels of the façade.
Before changes to the German building regulations in 2002, timber constructions were restricted to only three storeys. Even the new building regulations of Berlin restrict timber constructions to only five floors. Therefore a seven-storey timber construction is a novelty. In cooperation with the fire protection engineers a strategy was developed with which the safety requirements of a residential building were accounted for. It could be proved that with an intelligent combination of
constructive and technical measures the safety levels of a traditional masonry building could be reached.
Wood is a renewable resource that boasts a low weight and consumes only a small amount of energy when processed. Additionally, it is CO2 neutral. The primary energy required for the residential building complete shell is only 40% that of a traditional heavyweight construction method. Wood's high thermal performance, in synergy with the exterior insulation and the passive solar gains through the large glazed surfaces, results in a calculated energy requirement of 27kWh/m².
The e3 pilot project represents the practical implementation of new standards that are now available as a technological planning instrument for all successive engineers, architects, building contractors and clients.