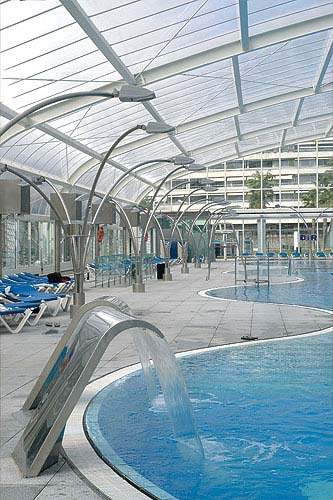 The $5m renovation of Sheraton College Park North Hotel, located in the heart of Washington DC has been completed.

Scott Flynn Properties (SFP) in a joint venture with Flynn Property Group has commenced development of the Brisbane Airport Hotels and Conference Centre at Brisbane Airport.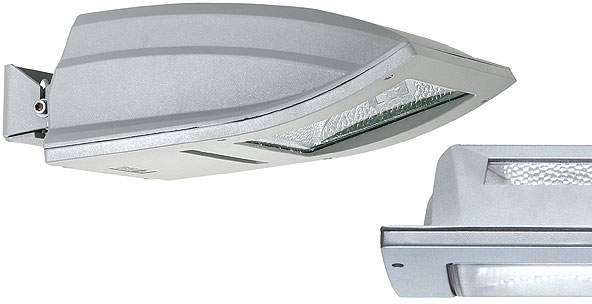 Hyatt Place Buffalo/Amherst has opened in western New York, which has the brand's signature design with a casual atmosphere.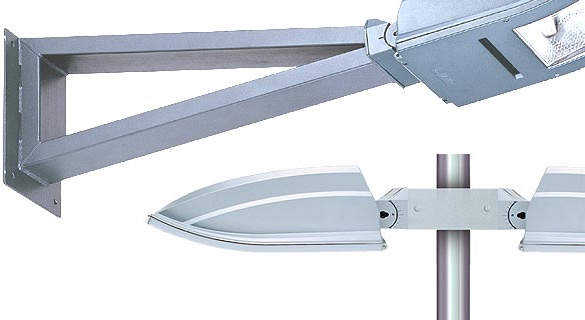 Carlson Rezidor Hotel Group is expanding its presence in India with the signing of three new hotels in the north, south and western parts of the country.
DIR Diagonal is a new style of health / fitness club situated in the exclusive district of Sarriá-St.Gervasi. The area in Barcelona, Spain, provides an art nouveau style environment surrounded by well-kept parks and gardens.
The club itself was designed by DIR's internal team in an art nouveau Mediterranean style and has a full range of fitness facilities including gymnasium, sauna, steam room, spa facilities and also an extraordinary swimming pool where all metallic
elements are made of stainless steel, with a transparent folding ceiling that allows the entrance of natural light and an automatic opening and closing system that activates with heat and humidity sensors, for the users comfort.
For the swimming pool area, a version of only asymmetric indirect light of 250W was used, and for the relaxation area, the asymmetric direct indirect light of 150W version.
"DIR Diagonal was designed by DIR's internal team and has a full range of fitness facilities."
DIR DIAGONAL'S LIGHTING SYSTEMS
For the lighting at the club PROA direct and indirect light metal halide luminaires of 150W and 250W with asymmetric reflectors have been used.
These lighting units were supplied by LAMP.
The columns that support the PROA luminaires have been designed in a palm tree shape so as to blend the lighting system with the natural ambience of the club. The lamps at the club have been installed both as a wall mounted luminaire and also mounted
on columns.
PROA luminaires were chosen because they fulfilled the architectural requirements of the club interior design and also because they fulfilled the IP-65 protection regulation requirement for humid areas. The IP-65 code requires a light grey metal
finish, resistant to corrosion and humidity, an anti-condensation security valve and a compression valve for the sealed connection.
PROA LIGHTING
The PROA is a wall-mounted design which can be adapted to a variety of applications to create original, personalised atmospheres particularly in the contemporary environment of the new DIR Diagonal.
It is available in a range of models, with symmetrical or asymmetrical reflector and in direct / indirect or direct-only lighting versions perfect for highlighting interiors with complex architectural shapes and for fitting on columns with arches and
vaulting.
The PROA has single, double and quadruple anchoring points, and is complemented by a range of accessories.
"The DIR clubs' new techniques are supposed to transform stress and adrenalin and channel them into positive energy."
To prolong the lifetime of the lamp and reduce maintenance it has an opening that allows the passage of air and the consequent cooling of the
body.
The lamp design also incorporates a goniometric scale which allows the bending of the unit into different positions up to 45º up or down to allow a better focus of the light beam.
These lamps were designed by Mario Ruiz de Costa Design in a style which can easily be incorporated into a contemporary design.
DIR DIAGONAL HEALTH CLUBS
The DIR group of health clubs have certainly made an impact on the Spanish health club market and have established a healthy market share. The DIR group already have over a dozen clubs in Barcelona.
With the slogan 'Let's DIR' the group has introduced a new concept in the fitness world 'Shape your life up', which proposes, not just only physical exercise but other solutions for today's stressful lifestyle such as an adequate nutrition and an
improvement in personal relations (the club has even introduced a singles dating service).
The DIR clubs' new techniques are supposed to transform stress and adrenalin and channel them into positive energy. The fitness club DIR Diagonal in Barcelona has illuminated its centre with a lighting system, which integrates the natural environment
and is highly resistant to humidity and outdoor conditions.