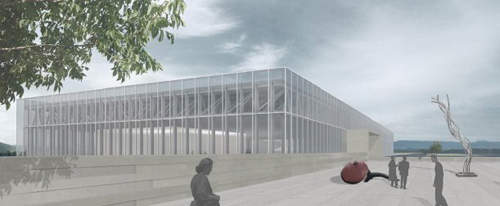 Hilton Worldwide has opened the Hilton Panama in Panama City, the first Hilton Hotels & Resorts property in Panama.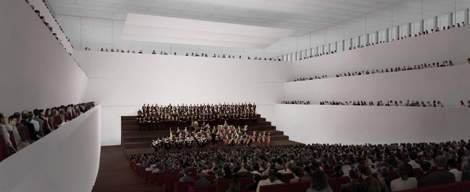 IHG has added Holiday Inn Kayseri - Düvenönü in Central Anatolia, Turkey, to its portfolio.
Completion and start dates for the Würth Cultural and Congress Centre in Künzelsau-Gaisbach in Germany have yet to be confirmed, but the project will rehouse one of Germany's most impressive art collections, and provide a cultural centre for chamber music and municipal events.
London and Berlin-based architects David Chipperfield were announced as the designers on 25 January 2007 after the competition was launched in summer 2006.
Construction company Drees & Sommer are overseeing the project for client Adolf Würth GmbH & Co. KG.
WÜRTH CULTURE
The cultural centre will include a concert and event hall, a chamber music hall and a congress hall, and a seminar centre. Also planned are a museum with a sculpture garden for the Würth collection, which includes one of the largest Christo collections in the world, and a library. The centre will act as a meeting point for the Adolf Würth company, and a venue for municipal social and cultural events.
"The Würth Cultural Centre will include a concert and event hall."
The site is located on top of the Hohenloher plateau in the direction of the Waldenburger mountains.
The plateau will be excavated as a foundation for the lower music and event halls while the sculpture collection will be on the well-lit upper floors.
Planted, theatre courtyard areas provide greenery and places to sit. The upper floors are contained within a circular, glazed, structure-free building which extends over both halls. From here, there are views over the sculpture park and across the plateau.
The structural engineer for the project is Ingenieurgruppe Bauen, and services engineer is Jaeger, Mornhinweg & Partner, Ingenieurgesellschaft.