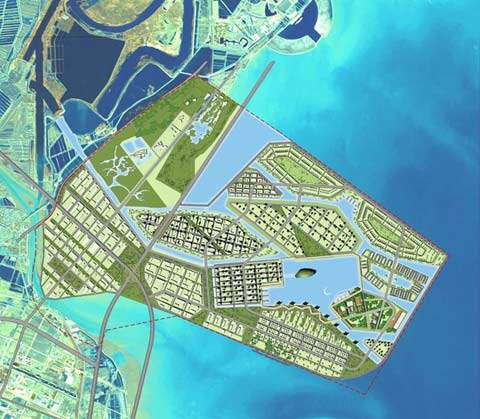 Marriott has reopened the Renaissance Cincinnati Downtown hotel in the city's historic Bartlett Building, after a $50m renovation project.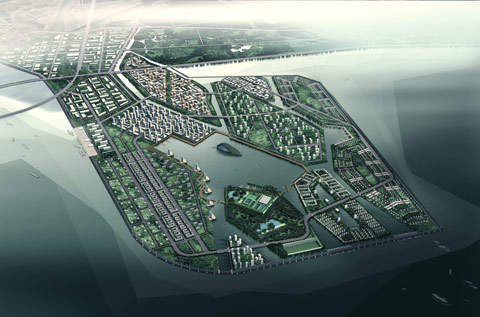 Hospitality group Hyatt Hotels has announced the opening of Hyatt Regency Suzhou in Suzhou, eastern China.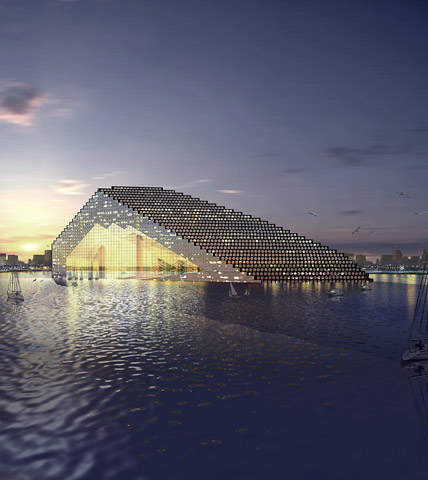 Affiliates of Northview Hotel Group, in partnership with a fund managed by an affiliate of Apollo Global Management, has acquired Hotel Madeline Telluride from Crescent Hotels & Resorts for an undisclosed amount.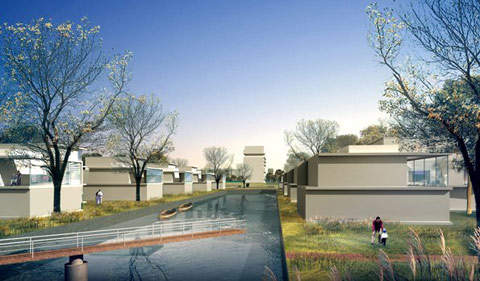 Goldman Sachs Group (GS), Goldentree Asset Management and Avenue Capital Group have agreed to acquire 144 hotels that are already leased to their previously acquired company Travelodge Hotels.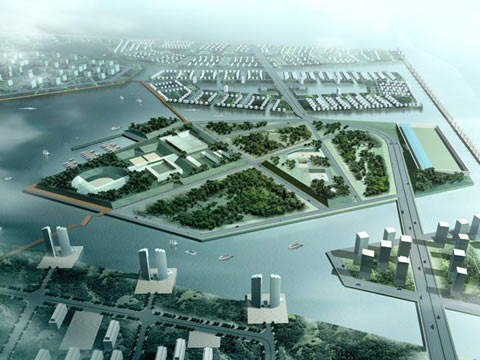 Starwood Hotels & Resorts Worldwide has announced the opening of the Element Harrison - Newark hotel, the brand's second hotel in New Jersey, US.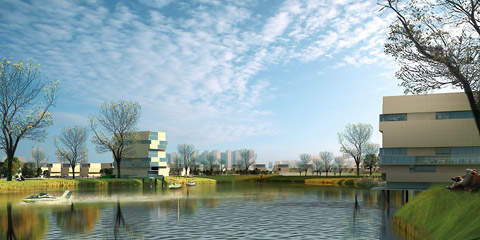 Hyatt Hotels has revamped its mobile app by adding a new feature, which enables guests to find transport from any location to their Hyatt hotel.
The state-sponsored Tianjin Economic Development Area (TEDA) surrounds Tianjin, North China's leading port complex. Established in 1984, the area is expected to expand considerably over the next ten years.
The project to redevelop the area was won by De Architecten Cie last year, in association with international engineering group DHV, following on from their work at the Tianjin Railway Station, and the Culture Centre in Kaohsiung. DHV presented the master plan at Aquaterra in February 2007, a forum on delta and coastal development.
CRYSTAL MOUNTAIN SITE
Total site area is 43km², 28km² of this will be land reclaimed from the Bohai Sea by DHV. Also known as the Bohai Bay, or Gulf, the sea is approximately 78,000km² and one of the world's busiest seaways. The architects' master plan has to accommodate a tide variation of 3m, and related issues of salinity and pollution.
In February 2007, the Xinhua News Agency reported that 'effluent has turned the sea a dark red and given it an acrid stench. Local staff blame the cleaning run-off from nearby shellfish processing plants.'
Based on the delta concept, the plan considers elements such as islands, varied aquatic environments, a diversity of nature, ponds, urban waterfronts, with canals and water features surrounding a central water plaza.
A square dam enclosure provides protection against high tides and prevents an area of mud from drying out during low tides. A system of locks enables tide control, and regulates water quality. The dam utilises an adapted Dutch polder concept with a more economical ground level. The delta system results in five times more waterfront than could be created by blanket land reclamation, resulting in a higher land price, and boosting the economic value of the land development.
UNIQUE ISLAND DESIGN
The islands have individual designs, forms, scales and landscapes and their own urban environment. The architects have figured the sea as a design feature, with atmospheres and colours varying between the islands. Some islands will be highly populated, while others will be 'green' or natural spaces. Offices are located mainly on the central island.
"The architects' Crystal Mountain master plan has to accommodate a tide variation of 3m, and related issues of salinity and pollution."
A giant crystal, or blue heart, marks the midpoint of the development, at the centre of which is a 'swimming paradise', with hotels, shops and entertainment and a glazed façade which can be opened in the summer. The development is accessible to public, rather than being privatised.
The masterplan for client TEDA Investment Holding Co., Ltd. and TEDA Ocean Development Co., Ltd. incorporates 9.2 million square metres of office space, 7.9 million square metres of residential development, 0.8 million square metres of hotels, and 2.5 million square metres of commercial space, including educational establishments and hospitals.
Tourist facilities will be located separately from other services. The gross floor area (GFA) is approximately 22 million square metres. Vendors have yet to be decided. The plan incorporates innovations in the areas of construction, environmental protection, water management, architecture and civil engineering.
ENVIRONMENTAL CONSIDERATIONS
Sustainability is becoming more prevalent in Chinese architecture. "I was just in China last week and that's the big issue there," says Branimir Medić of de Architekten Cie.
The project will feature long-lasting materials, that can be sourced locally, to save on transport costs. "If you transport materials a long distance, it's immediately not sustainable any more," he adds. The architects are consulting experts on issues such as water recycling, solar energy, which materials to use and the local climate.
"A system of locks enables tide control, and regulates water quality."
The project is being carried out in collaboration with Netherlands-based civil engineering company DHV, who are experienced in land reclamation. The main challenge is rendering the land fit for agrarian cultivation in the future, although the Chinese government has designated the land for tourism and services. "The methods for making the land aren't yet defined. Some proposals have been done; the biggest problem is the salinity in general, not just the reclaimed land," says
Medić.
The government is overseeing complete management of the project, and investing in it or finding investors. "We are more or less giving a service as urban planners, giving them advice on the best direction according to their ambitions," says Medić. The start date of the project is still being debated: "It depends on the Chinese decision-making system which is different than in Europe," he adds.