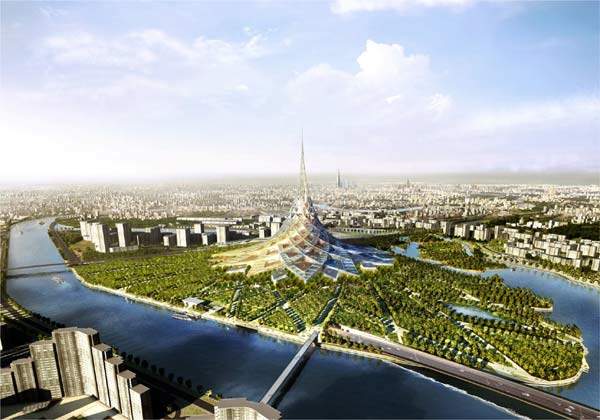 Loews Hotels & Resorts, a wholly owned-subsidiary of Loews Corporation, has acquired the 556-room InterContinental Chicago O'Hare Hotel in Chicago, US.
Hospitality giant Hilton Worldwide has signed a new development deal to open a DoubleTree by Hilton property in Minsk, Belarus.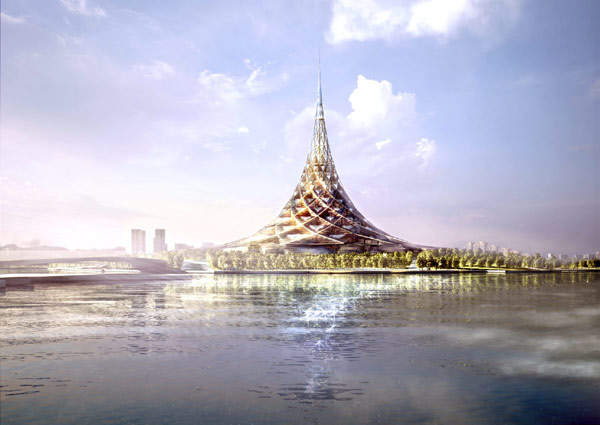 Hard Rock International has announced a new property in Cabo San Lucas, Mexico, as part of its aggressive international growth strategy.
Standing at 450m (1,500ft) tall, the $4bn (£2bn) Crystal Tower, or 'Christmas tree', of Moscow will be one of the tallest buildings in the world. The structure will be located on the Nagatinskaya alluvial plain which sticks out into the south
region of the Moscow river, near to Andropov Avenue, about 7.5km away from the Kremlin.
Crystal Tower received planning permission from Moscow's public and architectural council in December 2007 and will be completed by 2012. It is London-based Foster + Partners' first large-scale project in Moscow and also Foster's third design in a
tent, or tepee, shape, including a giant transparent tent in the Kazakhstan capital, Astana.
Covering 2.5 million square metres (27 million square feet) or the equivalent of about 240 Eiffel Towers, the massive building will be one of the largest enclosed spaces ever built.
CRYSTAL TOWER CONTENTS
Crystal Tower contains 900 flats, of between 80m² and 140m², totalling 265,000m² which house up to 30,000 occupants. There are 3,000 hotel rooms – 12m² to 80m², totalling 245,000m², a sports centre, 75,000m² of
offices, a museum and two observation decks.
There will also be entertainment facilities in the form of an IMAX cinema and theatres, a commercial centre, and a 16,500-space underground car park with a floor-to-floor height of 4m.
Retail, catering and entertainment areas take up 160,000m², while the museum and IMAX cover 100,000m². Theatres have between 750 and 1,500 seats, and total 95,000m². The total area above ground is 1,100,000m² and the total above 150m
high is 3,000m².The total area below ground is 1,400,000m².
The triangulated steel frame is 701m in diameter – twice as wide as the Millennium Dome, and has a glass façade which imitates cut crystal.
The Crystal Tower has panoramic views over the city of Moscow from a viewing platform 300m (980ft) above the ground, and another platform at 150m (480ft). One observation deck is 3,000m², while another is 6,000m². The perimeter building
height is 20m and a 300m glass and steel needle almost 500m high tops the building. The tower will be illuminated at night as landmark visible from the nearby river and further inland.
CRYSTAL ISLAND
The island's landscaped grounds around the building are laid out to echo the tower's geometry, with paths spiralling out in a curvilinear design. The landscape also incorporates an ice rink and cross-country skiing during the winter months and an
international school for 500 students.
A series of winter gardens around the base of the Crystal Tower have been cut away into terraces, and help to shield the building from winds and climatic conditions. A vertical louvre system adds privacy for the offices.
The superstructure provides a 'second skin' and provides a breathable skin for the inner layers. The project is eco-efficient with solar power generated from moveable panels on the façade, and wind turbines producing electricity for the
tower.
Enclosure panels on the sides of the tower can be opened during the summer or closed in the winter to regulate the environment, and large atriums allow cool air to circulate. One 500ft-high atrium can be opened to the air in warmer weather.
Sustainability is a key feature, with low-carbon and renewable energy schemes in action.
"The Crystal Tower will be one of the largest enclosed spaces ever built."
The glass façade gives the building a crystalline appearance, which may well weather with exposure to dense heavy metals from nearby factories.
There are also worries that the tower's location to UNESCO-protected churches will adversely affect
their historical value. Jersey-based Russian Land Ltd, formerly the STT group, will work on the construction.
Norman Foster said: "Crystal Island is a paradigm of compact, mixed-use, sustainable city planning, with an innovative energy strategy and 'smart' skin which buffers against climate extremes." The building has been likened to a Christmas tree and the
Tower of Babel with its city-within-a-city concept.
Other inspirations include Vladimir Tatlin's Monument to the Third International, which was built as a tribute to the Communist Revolution. It's intended to stand as an emblem to Russia's growing prosperity, which is experiencing a building boom.
Foster + Partners have recently designed Beijing's new international airport and Foster is also helping to design the Russia Tower, also in Moscow, which will tower 2,000ft above the skyline on its completion in 2012.