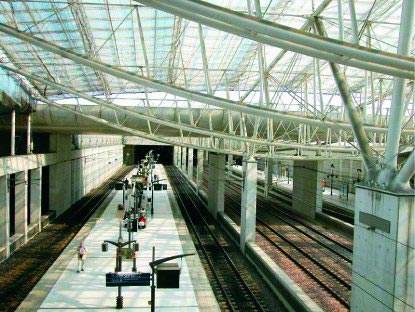 Starwood Hotels & Resorts brand St Regis Hotels & Resorts has opened a new 118-room property in Istanbul, Turkey.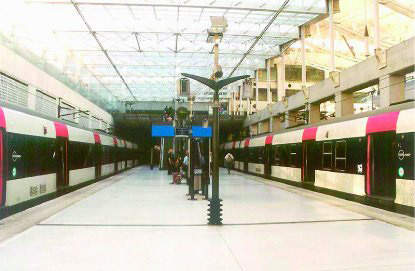 Carlson Rezidor Hotel Group has unveiled plans to open more than 50 new properties within five years in India.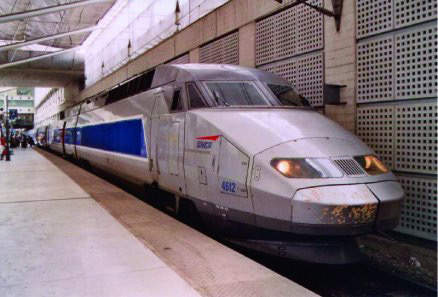 Israeli company ASRR Capital and Buddha Bar founder Gerard Guez have collaborated to launch a new independent property, NOMO SOHO, which was acquired in March.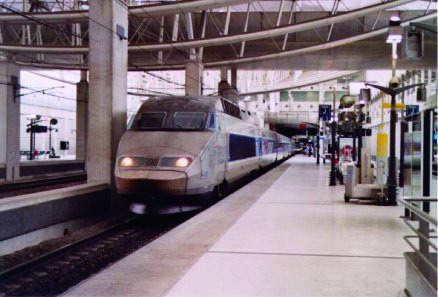 Property development firm Damac Properties has opened two new serviced hotel apartment projects in the Burj Khalifa area in Dubai.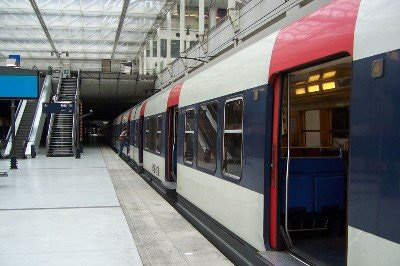 US-based Interstate Hotels & Resorts has signed 18 management agreements with an affiliate of Cerberus Capital Management for its hotel portfolio in the UK.
Charles de Gaulle (CDG) International Airport is one of the busiest airports in Europe (nearly 57 million passengers in 2006) and as such has to have reliable ground transportation infrastructure into the city it serves, namely Paris.
CDG is connected to the RER urban rail network, providing services into central Paris three to four times an hour, and the high-speed rail TGV network. SNCF French Rail operates direct TGV services to several French stations from CDG, including
Angers, Avignon, Bordeaux, Grenoble, Le Mans, Lille, Lyons, Marseilles, Montpellier, Nantes, Nimes, Poitiers, Rennes, Toulouse, Tours and Valence.
AIRPORT STATIONS
"Charles de Gaulle (CDG) International Airport is one of the busiest airports in Europe."
There are two RER B stations inside the airport. The first is called Paris Aéroport Charles de Gaulle 1 and is located inside Roissypôle beside terminal three. This is the preferred way to access terminals one and three.
The second is called Paris Aéroport Charles de Gaulle 2 and is located beside the TGV station under terminal two. Terminal two includes a TGV station with high-speed trains connecting to various destinations in France and via Lille Europe to Brussels.
CHARLES DE GAULLE 2
The station was completed in 1995 and is situated beneath terminal two of the airport. The roof consists of a curved steel lattice structure supported on pre-stressed concrete pillars between the platforms. The architects for the station were Paul Andreu and Jean-Marie Duthilleul. The owners and designers were Aéroports de Paris.
RFR Engineers were the consulting engineers for the roof. Steel construction was undertaken by Helmut Fischer GmbH and Watson Steel Ltd and The Angle Ring Company Ltd. The project management was undertaken by RFR Engineers.
LATEST PROJECTS
The station plays host to TGV trains to European and French cities and also the local RER trains to stations approaching and around Paris. In June 2007 the CDGVAL, the new automated metro of Paris-Charles de Gaulle airport, was introduced.
The CDGVAL is a free driverless train meant to facilitate inter-terminal transfers for passengers and the 85,000 employees of the airport. It links the three terminals of the airport, RER-TGV stations and long-term car parks.
"The CDG-2 station was completed in 1995 and is situated beneath terminal two of the airport."
CDGVAL covers a total distance of 3.5km in eight minutes. The line has five stops: terminal one, PR car park, terminal three Roissypole, PX car park and terminal two train station.
CDGVAL allows much faster transfers between terminals one and two. CDGVAL is a completely electric train that runs 24 hours a day, seven days a week and the platforms in each station are equipped with automatic doors that open only after the train has stopped.
Siemens built CDGVAL and Aerosat (a subsidiary of Siemens Transportation Systems) and Keolis will operate the system. The CDGVAL station in terminal two belongs to Aéroports de Paris. It is located between the conventional RER / TGV station (CDG-2) and hall 2F of the airport; it can be accessed on the level of the pedestrian connection between CDG-2 station and hall 2F. The new station was open in April 2007.
CDG EXPRESS
CDG Express is a planned project to connect Charles de Gaulle International Airport and Paris by rail. The project was proposed to alleviate the saturation of the RER B line; it would connect terminal two to the Gare de l'Est. Work is scheduled to begin in 2008, with a planned opening in 2012. The line is to be 32km long.
The CDG-2 will become the terminus of the future CDG Express and as such will need to undergo significant modernisation and expansion. The estimated investment for the CDG Express project amounts to €640m, with €120m of it for rolling stock.
The CDG Express project will be carried out as a public-private partnership, more specifically as a concession. However before the new project can get underway the RER B improvement project (line modernisation) which is currently underway will have to be completed. CDG-2 is the terminus of the B3 branch of the RER B.