Pacific Hospitality Group (PHG) and R.D. Olson Development have opened Paséa Hotel & Spa, which is the latest addition to the Meritage Collection's portfolio of lifestyle and luxury hotels and resorts.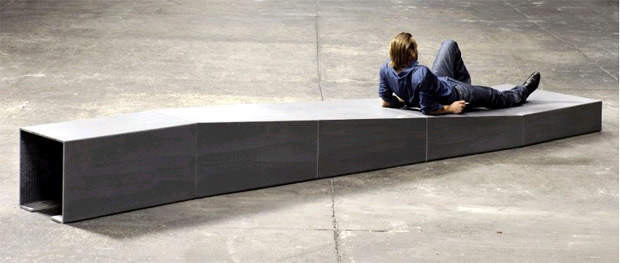 Noble Investment Group has closed the purchase of a 1,396-room portfolio of Marriott branded select-service and extended stay hotels from Ashford Hospitality Trust.

MGM Resorts International and Sydell Group have partnered to rebrand and transform Monte Carlo Resort and Casino in the US.
'Central Park' urban furniture is a modular system based on a sequence of attached components. It provides space and structures in order to sit, to lie, to lean and other 'urban functions'.
The components of the Central Park urban furniture system can be arranged according to various open space requirements, creating bespoke, unique, homogenous furniture. Different arrangements of the components mean that the appearance and size of the
modular product isn't limited.
FIBREC PANELS
The use of fibreC, a new panel material made of concrete and fibreglass reinforcement, allows the options of plasticity and free deformability within a serial production process, and the logistic advantages accrued by the lightweight but tough material.
The thin-walled material is available in various solid-colours and surface structures. An optional anti-graffiti layer can be applied in order to restrict vandalism. The disappearance of the joints is ensured by the convex and concave chamfered edges
of each element.
MODULAR, MONOLITHIC URBAN FURNITURE
In order to intensify the monolithic appearance of the furniture the two open ends of the furniture are closed by a faceplate. This guarantees the soil-resisting qualities of the product.
The single elements of the system are based primarily on the geometric connections blended in-between the functional elements to sit, to lie and to lean, which vary in height. The other elements are horizontal straight extrusions. They can be used in
order to reinforce one of three main functions. The intention of the sloping elements is to intensify the aesthetic effect of an enclosed chronology as well as to inspire unknown and various activities. Other functions (kickstand, bin, flower box) can be
implemented.
The system allows reaction to specific and different urban locations and situations articulating a strong identificational character.
fibreC (derived from fibre concrete) is a new material, combining the advantages of concrete as regards toughness, workability and durability and the advantages of glass with regard to reduction of thickness, stability, fire protection and reduced
cubic weight.