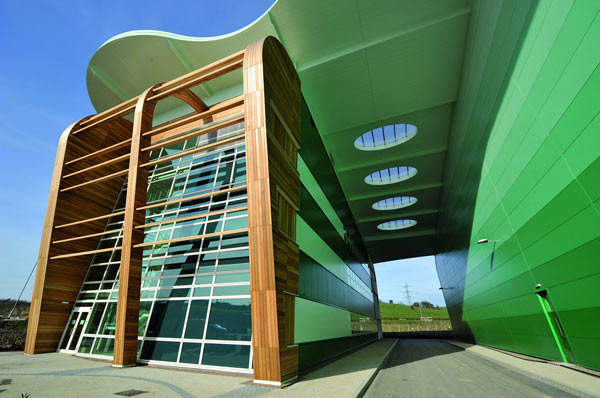 InterContinental Hotels Group (IHG), a British multinational hotels company, has opened the Holiday Inn Express Veracruz Boca del Rio hotel in Mexico, following a $10m investment by Grupo Hotelero Latinoamérica.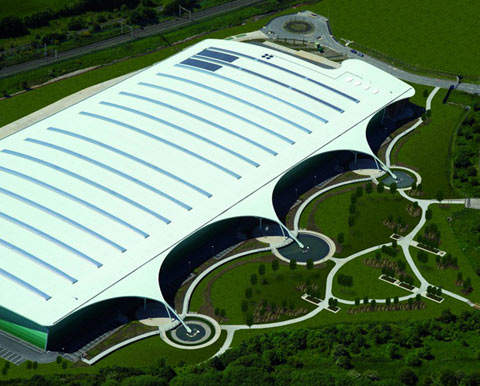 Hyatt Hotels, a Chicago-based hospitality company, is all set to open its first Hyatt brand hotel - Park Hyatt Mallorca - in Mallorca Island near Spain.

Indian Hotels Company Limited (IHCL), an India-based hotel group branded as Taj Hotels Resorts and Palaces, has reached a milestone of 100 hotels in India with the opening of Vivanta by Taj - Gurgaon.
This landmark regeneration project sits on 23ha former colliery site in North Staffordshire, close to Stoke-on-Trent in the UK. It was earmarked for development by Newcastle Borough Council and Advantage West Midlands, with sustainable economic regeneration playing a key part in the project.
The scheme aimed not just to concentrate on sustainable technologies but also to focus other key sustainability criteria including the social, economic and community requirements. As such, one of the main design objectives was to ensure that the scheme added something to the local environment and its community. Blue Planet Chatterley Valley is the first ever BREEAM 'outstanding' rated building, with exemplary scoring in four areas of assessment and achieving an exceptional standard of sustainability as a carbon-positive development.
The 35,500m² Blue Planet is projected to save up to £300,000 a year in reduced running costs as a result of the environmental features incorporated into its design. It proves once again that environmental buildings not only benefit the environment but achieve high returns on investment.
Blue Planet's renewable energy sources
100% of Blue Planet's energy and heat is supplied by renewable sources – bio-mass boilers, photovoltaic panels mounted within ETFE roof lights and electro-kinetic road plates provide enough excess energy to heat and power 3,100 local homes. Besides having water-efficient fittings, a rainwater-harvesting system is installed for storage and reuse within the building, saving 60% of the water requirement. A site-wide water strategy allows water attenuation to be controlled on site, catering for a one-in-100-year flood risk while providing additional ecological features.
Most materials used on Blue Planet are A+ or A rated in the BRE Green Guide to Specification and all timber is FSC approved. This includes composite wall and roof panels and ETFE rooflights. Over 40% of materials are sourced from local suppliers within a 35-mile radius, while most internal materials are from organic sources and are recycled and/or recyclable. The development targets zero waste to landfill. The waste tonnage generated is minimal and any waste that is generated is recycled, with most suppliers managing waste and returning it to their manufacturing plants to be recycled.
A number of ecological enhancements have been incorporated into the scheme to benefit the site. These include increases in the native species and the incorporation of new 'green' public spaces adjacent to the building. The development also reconnects two public areas by creating an 'environmental linear park', which includes additional landscape and play areas.