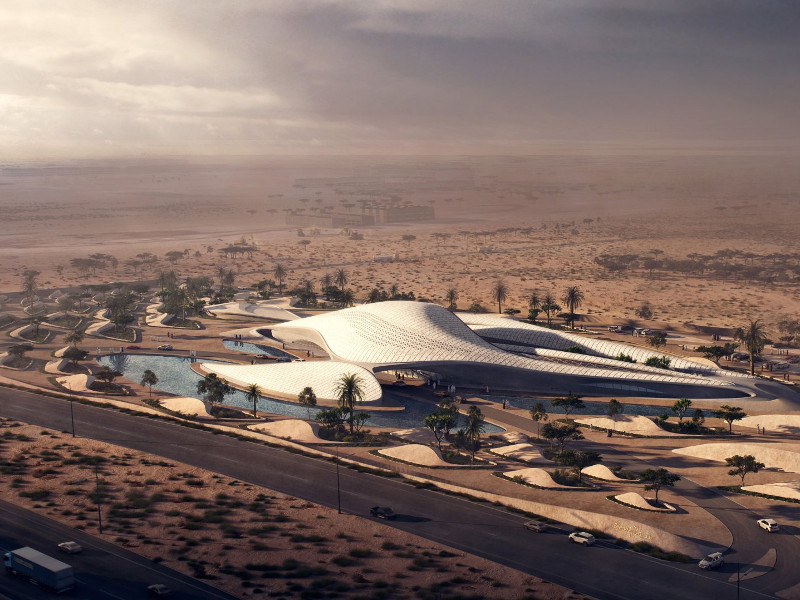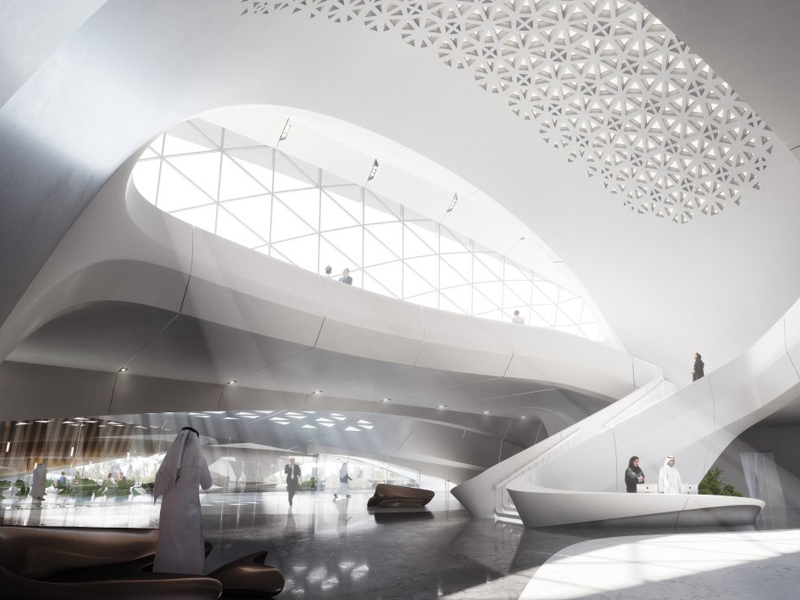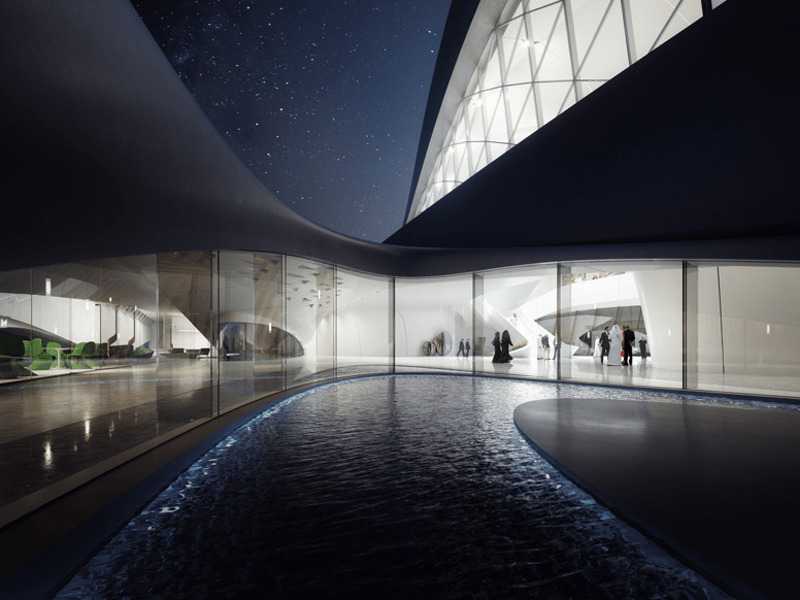 Zaha Hadid Architects (ZHA) was selected to design the Bee'ah headquarters in 2013, following an international design competition. Construction of the headquarters was started in 2014 and is scheduled to be completed in 2020.
The building won the 2018 Green Building Award at the Gulf Sustainability and CSR Awards.
Bee'ah headquarters location and site details
The headquarters building is located in Sharjah, Dubai, UAE. The structure is erected on a site spanning 90,000m2.
Bee'ah headquarters design details
Bee'ah headquarters incorporates a green design concept by exhibiting an open, fluid and eco-friendly approach. It has a floor area of 7,000m2 and comprises a series of dunes leading to two central dune-shaped structures that blend with the desert landscape.
The first of the two dune-shaped structures houses the public and management sections of the company. The administrative section has been designed in the second dune. The facilities in the two dunes include an entrance lobby, auditorium, visitors educational centre and gallery, departmental and management offices and staff café.
Bee'ah headquarters' two dunes are connected by a central courtyard that features a 23m-long, 17m-wide and 15.3m-high concrete dome roof, which enhances the natural ventilation and allows maximum passive sunlight into the buildings.
Construction and materials used
The construction of the headquarters was divided into a series of components and layers to reduce complexity. It includes a series of pre-fabricated structural steel ribs, which simplified the construction process and enabled a reliable prediction of costs and scheduling.
Light-weight glass fibre reinforced concrete (GRC) was used in the external cladding and roof of the facility to reduce solar absorption and maximise thermal emittance. Approximately 4,000 GRC panels weighing 100kg each were used for the construction. The roof topping-out ceremony was held in December 2017.
Use of AI and smart building technology in Bee'ah headquarters
Bee'ah headquarters will be one of the world's first buildings to incorporate artificial intelligence (AI) and smart building solutions from Microsoft. It will incorporate systems and devices to optimise energy, digital workspaces and visitor and security management through AI-powered facial recognition systems.
The building will feature AI-powered personal concierge services, which will enable visitors and employees to book appointments, locate meeting rooms and perform daily tasks.
Sustainable features
The active and passive design approach used for the project emphasises a zero energy strategy by incorporating insulated glazing panels, exterior finishes that reflect sunlight and appropriate positioning of windows to reduce solar heat gain.
"The building will feature AI-powered personal concierge services, which will enable visitors and employees to book appointments, locate meeting rooms and perform daily tasks."
A photovoltaic solar plant is planned to be installed to accommodate the high energy demand during the summer months. It will be supplemented by a battery storage system, supplied by Tesla, for night-time loads. Additional power requirements will be met through other low carbon sources such as the conversion of municipal waste into energy.
More than 90% of the materials used for the building construction, including aggregate and steel, is locally sourced and recycled. Further environmentally friendly practices such as greywater recycling, rainwater harvesting and water-efficient smart landscaping have also been incorporated.
Contractors involved
BuroHappold Engineering was appointed as the structural and façade engineer for the project, while Atelier Ten is the environmental design consultant.
PERI, a formwork and scaffolding company, is supplying customised formwork and shoring solutions. AESG, a specialist consultancy and commissioning company, performed the project's social and environmental impact assessment.
Microsoft and Johnson Controls were contracted to provide smart building solutions for the project, while Evoteq was appointed as the technical project manager.
Other suppliers involved in the project include Al Futtaim Carillion, an electrical / electronic manufacturing company, and Tecfire, a manufacturer of glass protection systems.