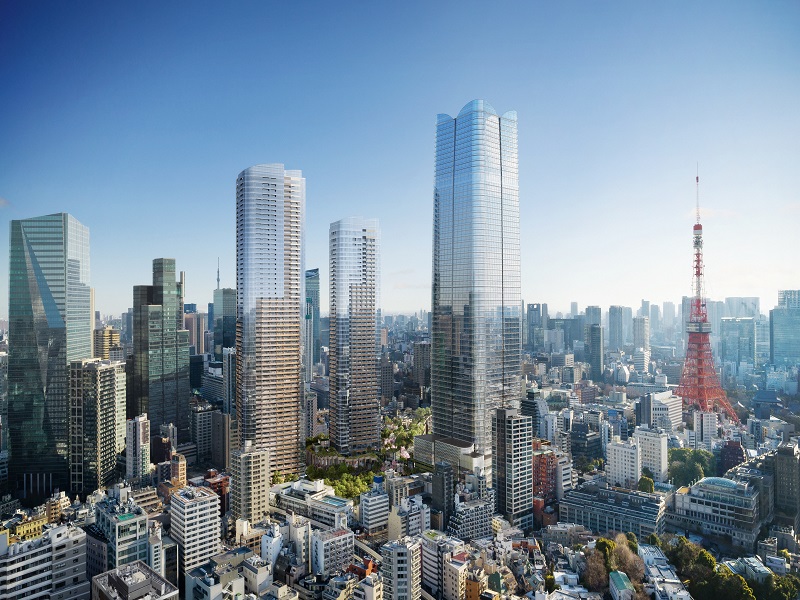 The Azabudai Hills project is a mixed-use development located in Tokyo, Japan. Graphic: Business Wire.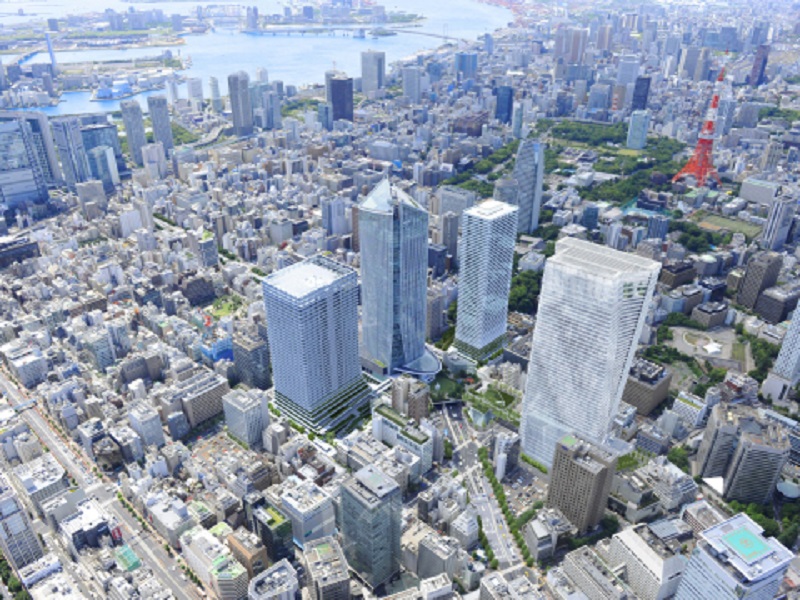 Azabudai Hills features three main towers with the tallest being 330m high. Photo: Business Wire.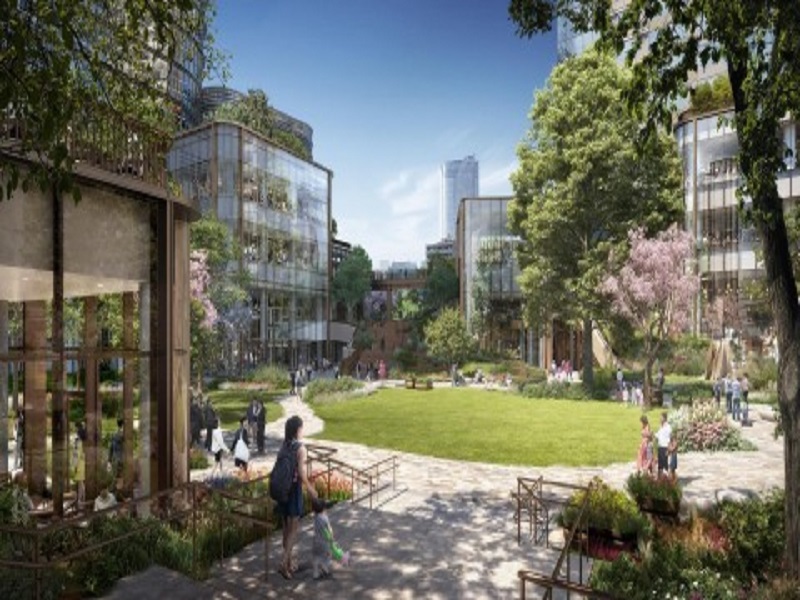 The project is expected to open in November 2023. Photo: Business Wire.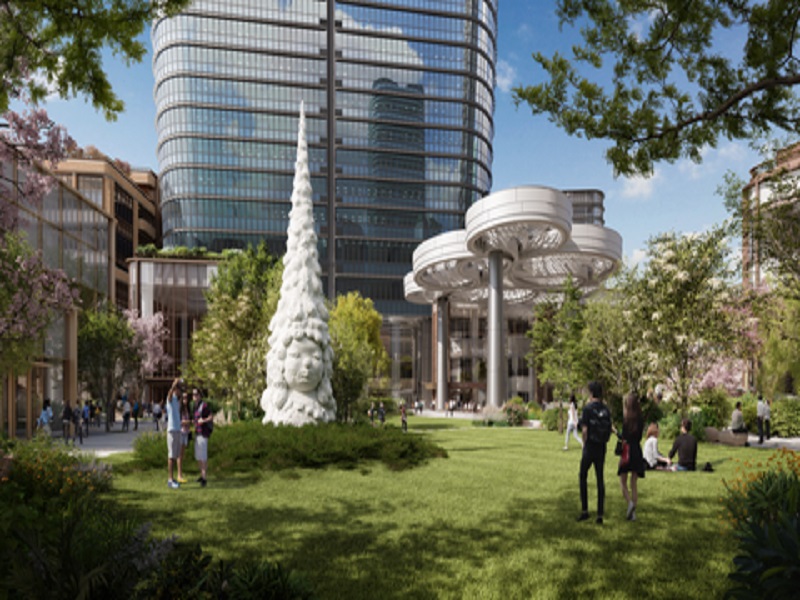 The mixed-use project features a 6,000m2 central green space. Graphic: Business Wire.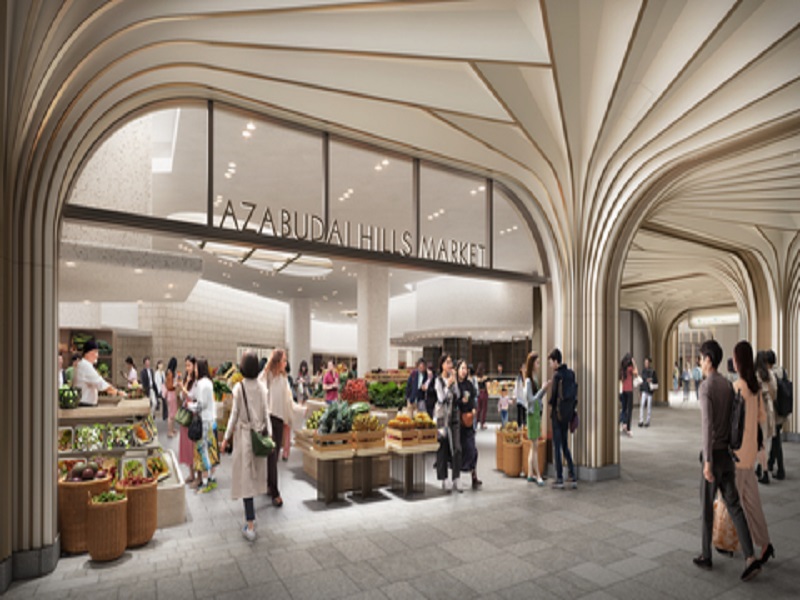 The Azabudai Hills Market will feature Japan's leading speciality stores. Graphic: Business Wire.
Azabudai Hills is an urban development project being developed in Central Tokyo, Japan. It was previously known as the Toranomon-Azabudai District Category 1 Urban Redevelopment Project.
Toranomon-Azabudai District Urban Redevelopment Association owns and manages the project, with Mori Building and Japan Post, a state-owned corporation, as the lead partners. Mori Building, an urban landscape developer based in Japan, has been appointed as the designated developer for the project.
The mixed-use project comprises retail, residential and office spaces and is being developed with an estimated investment of Y640bn ($4.5bn).
The planning and development of the project commenced 35 years ago in collaboration with 300 landowners. The Council of Redeveloping Cities was established in 1989 to implement the project and the City Plan was approved in 2017.
Construction on the project commenced in August 2019, following the establishment of the Toranomon-Azabudai District Urban Redevelopment Association. The project is scheduled for completion in November 2023.
The mixed-use complex is expected to accommodate more than 20,000 employees and 3,500 residents and welcome 30 million visitors a year.
Location
Azabudai Hills is located adjacent to the ARK Hills complex at a central point between Roppongi Hills and Toranomon Hills in central Tokyo.
The project covers an area of 8.1ha and has a total floor area of approximately 861,700m².
Azabudai Hills project details
The Azabudai Hills project will include 1,400 residential units, 214,500m² of office space, 23,000m² of retail space, and 24,000m² of green space.
Residential space is provided within the Azabudai Hills Residence A and B towers, Azabudai Hills Garden Plaza Residence, and the 300m-high Mori JP Tower.
The 54-storey Azabudai Hills Residence A tower will be 270m high and have a total area of 185,000m². It will include 320 residential units from floors 14 through 53 along with five floors of office space, the 122-room Janu Tokyo hotel, and retail and mixed-use spaces.
The 64-storey Azabudai Hills Residence B tower will be 240m high, with a total area of 169,000m². It will offer 970 residential units from the sixth floor to 64th floor, along with retail and mixed-use space.
The Azabudai Hills Garden Plaza A, B, C and D will offer residential, retail, and mixed-use spaces.
The 64-storey Mori JP Tower will offer 91 residential units from floors 54 to 64 and office space between floor seven and 52. It will also offer retail and mixed-use space.
The Mori JP Tower will be home to some of the project partners, such as Keio University Centre for Preventive Medicine, the British School in Tokyo, Tokyo Venture Capital Hub, and Japan Venture Capital Association, among others.
Azabudai Hills design and landscape details
The Azabudai Hills project is designed around the concept of a modern urban village having large open spaces.
The design leverages the topographical differences of the area and incorporates greenery throughout the site to create approximately 24,000m2 of green space including 6,000m2 of Central Green, a central square with green spaces.
The urban development will be filled with trees, flowers, and waterscapes with approximately 320 species of plants. It will also include
water streaming throughout the site's variating elevations, which will lead to the Central Green.
Amenities
Azabudai Hills will incorporate spas, gyms, sports facilities, hospitals, fitness clubs, restaurants, and grocery facilities to create a world-class living environment.
It will also house a wide range of retail luxury stores such as Hermes, Officine Universelle Buly, Saint-Louis, Dior, Berluti, THANN, Davines, Fueguia 1833 Azabudai, and Linari Baobab.
Some of the restaurants and food outlets representing Japanese culture include Terakoya Sushisho, Tominokoji Yamagishi, Florilege, The Yellow Company Tokyo, and Tonkatsu Kawamura.
Azabudai Hills Market, a large-scale food market, will feature 31 of Japan's leading speciality stores.
The Janu Tokyo hotel facing Central Green will feature a 4,000m² wellness facility, gym, and eight restaurants and bars suitable for family and group gatherings.
Sustainability features
Azabudai Hills is expected to receive a Platinum certification in the Leadership in Energy & Environmental Design and Building & Design/Core and Shell Development (BD+C) certification. Upon completion, Azabudai Hills will be the world's largest Platinum-certified property.
In addition, Mori JP Tower has received preliminary WELL precertification in recognition of features such as indoor air quality and walkways throughout the site.
The project will use electricity from renewable sources and comply with the targets set by the Renewable Energy 100, a global corporate renewable energy initiative. In addition, artificial intelligence will be used in the energy centre to ensure efficient use of energy.
The heat generated from sewage will be incorporated into the heating and cooling system of the building to reduce carbon dioxide emissions by approximately 70 tons a year. Rainwater will be collected and reused to water the green spaces while wastewater will be recycled and reused.
The total waste generated at the site will be monitored and efforts to reduce the waste will be adopted.
Contractors involved
The three skyscrapers were designed by architect Pelli Clarke & Partners while the lower levels and the public areas were designed by Heatherwick Studio.
Some of the other architects involved in the project include Sou Fujimoto Architects,
Yabu Pushelberg, Marco Costanzi Architects, SCDA Architects, and Winkreative.
The main construction works of the project are being undertaken by builders SHIMIZU, Sumitomo Mitsui Construction, and Obayashi.