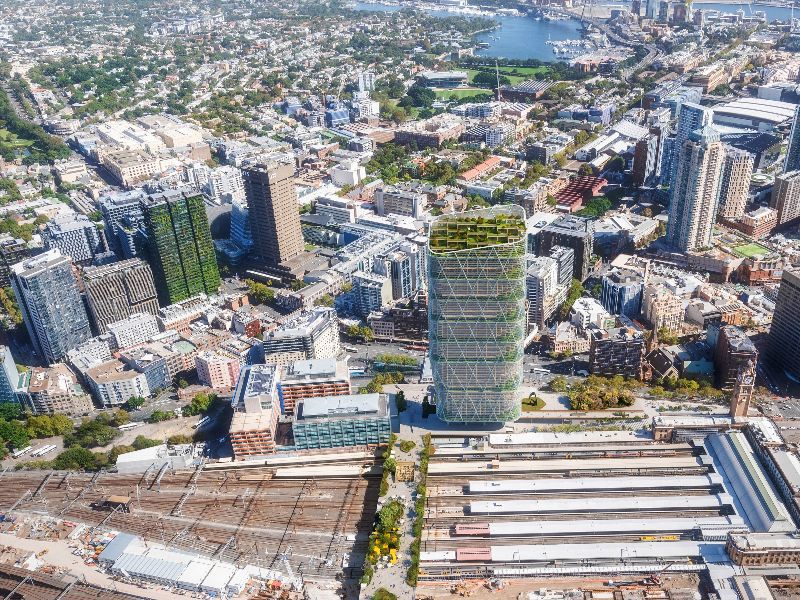 Atlassian Central will be located next to the Central Railway Station in Sydney. Credit: HOLCIM.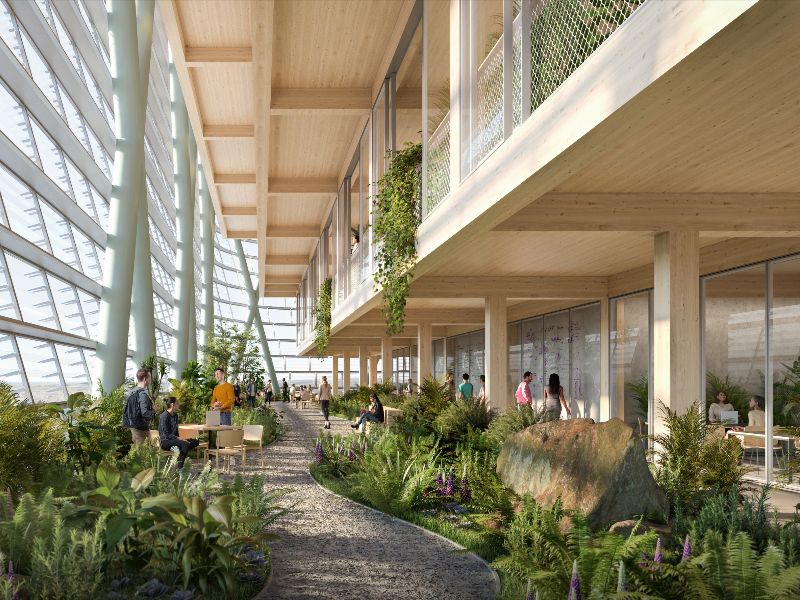 The new building will be the headquarters of Australian software company Atlassian. Credit: HOLCIM.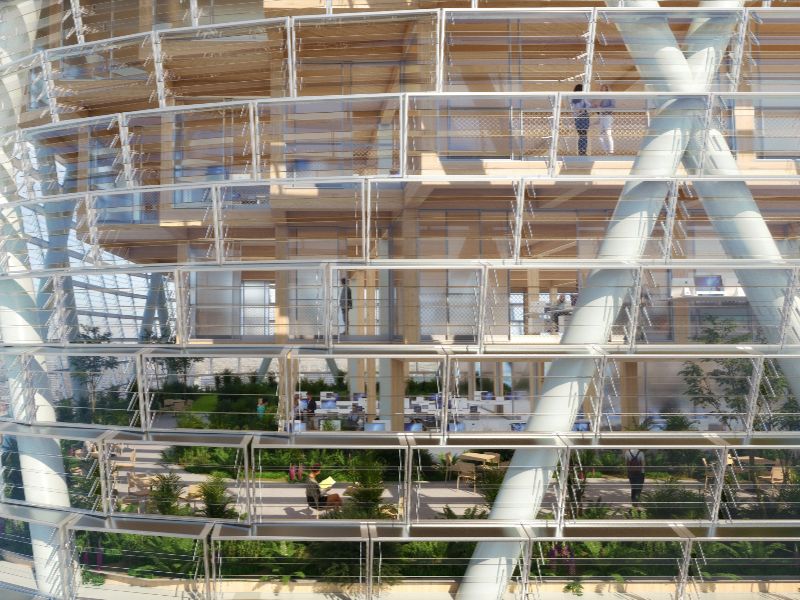 Being built with an investment of A$1.4bn ($1.04bn), the new hybrid-timber building is expected to be completed in 2027. Credit: HOLCIM.
Atlassian Central is a new 182m-high, 39-storey, mixed-use building being constructed in the Tech Central precinct in Sydney, Australia. It is being developed by Atlassian, a software company, and Dexus, a real estate company, both based in Australia.
The building is expected to be the world's tallest hybrid timber and steel building upon completion. Being built with an investment of approximately A$1.4bn ($1.04bn), it will serve as Atlassian's headquarters.
Construction of Atlassian Central began in August 2022 and is planned to be completed in 2027. The building is expected to support the growth and co-location of technology-focused start-up companies in the precinct.
Atlassian Central location
Atlassian Central will be located on a site spanning 3,768m² (40,558ft²) on 8-10 Lee Street, Haymarket in Sydney, Australia. The site sits next to Platform 0 of Central Railway Station and Henry Deane Plaza.
The new building is being constructed on the site of the former Inwards Parcels Shed, which was originally built in 1906 and was leased to
Atlassian Central tower features
The 39-storey tower will have a gross floor area of 70,256m² (756,229ft²), of which 58,683m² (631,658ft²) will be allocated for office premises. Approximately 7,952m² (85,595ft²) will be allocated for tourist and visitor accommodation while lobby, retail, and food and drink premises will occupy 2,579m² (27,760ft²). The tower will have a basement of 492m² (5,295ft²) and a shed roof of 465m² (5,005ft²).
The lower levels between one and six will offer a mix of room typologies. They will be vertically connected by an internal staircase. Commercial tenants will be accommodated between levels seven and 37. Levels 32 to 37, together known as the Tower Crown, will include a combination of enclosed and open-air space to provide health and wellness amenities, cafe and dining facilities, and meeting and lounge spaces, along with planted terraces.
Design details
The hybrid timber building has been designed to create a variety of office spaces to meet the different and evolving workspace requirements of workers. It will anchor Tech Central precinct, which is being developed as the future focal point of Sydney's innovation and technology community.
The design also aims to provide maximum flexibility to encourage creative use of space.
The building will include six discrete but interconnected 'habitats', which comprise work and amenity zones. Spanning four floors, each habitat will be a freestanding mass-timber construction, with a tiered setback from the facade. Each mega-floor will include a naturally ventilated zone, with substantial landscaping, that gives occupants direct access to plants and fresh areas.
It incorporates a bespoke inclined curtain wall facade system.
The outermost facade layer will feature selective operable glazing, which will be angle-tuned horizontal louvres. The louvres will enable fresh air to enter the building while reducing noise, strong winds, and direct heat gain in the building. Photovoltaic arrays installed in the louvres will generate clean energy and provide self-shading.
The outer facade will be made of staggered light grey aluminium panels supported by a steel structure.
The secondary internal layer will include thermal and weather enclosures that will support the thermal conditioning, humidity, and fresh air requirements of the commercial spaces and YHA rooms.
Sustainability
The tower will rely entirely on renewable energy for its operational requirements. The innovative facade and use of mass timber will enhance the building's environmental performance by reducing up to 50% of carbon emissions over a ten-year period.
The building will use 50% less embodied carbon in construction, compared to a conventional building.
It aims to achieve green building certifications such as Leadership in Energy and Environmental Design (LEED) and WELL.
Financing for Atlassian Central
Dexus agreed to fund, develop, and invest in Atlassian's new headquarters in March 2022. The company will provide 100% of the funding for the project during its construction and will retain an estimated 60% to 65% stake in the building, upon completion.
The remaining 35% to 40% stake will be retained by Atlassian, which will occupy the tower under a 15-year lease as part of the agreement with Dexus.
Contractors involved
BVN Architecture, an architectural services firm based in Australia, and SHoP Architects, based in the US, were appointed to design the Atlassian Central tower.
BOJV, a joint venture (JV) of construction companies Obayashi and Built, was awarded the early contractor involvement (ECI) contract for the project in 2020. The JV was selected to construct the building in August 2022.
Stantec, a design and engineering consultancy firm based in in Canada, in partnership with LCI Consultants, an engineering consultancy based in Australia, is providing mechanical engineering, vertical transport design, specialist lighting design, and building information modelling (BIM) management services for the project. The contractual scope also includes a peer review of electrical engineering, hydraulic engineering, fire services, security engineering, acoustic engineering, and information and communications technology/audiovisual (ICT/AV) design for the project.
Additionally, the consortium is providing environmentally sustainable design (ESD) services. The scope of the ESD services include six Star Green Star rating, LEED Platinum, WELL Platinum, National Australian Built Environment Rating System (NABERS) 6 Star energy rating, computational fluid dynamics (CFD) comfort modelling, daylight modelling, natural ventilation, and embodied carbon life cycle assessment (LCA) modelling.
Eckersley O'Callaghan, an engineering and design company based in the UK, and TTW, an Australian structural engineering consultancy, were selected to provide structural and facade design solutions for the project.
SRG Global received a contract to design, supply, and install curtain wall facades for the project in August 2022.
Herbert Smith Freehills (HSF), an international professional services firm, advised Atlassian on the transaction to acquire the site from the New South Wales (NSW) Government and partially sell it to Dexus.