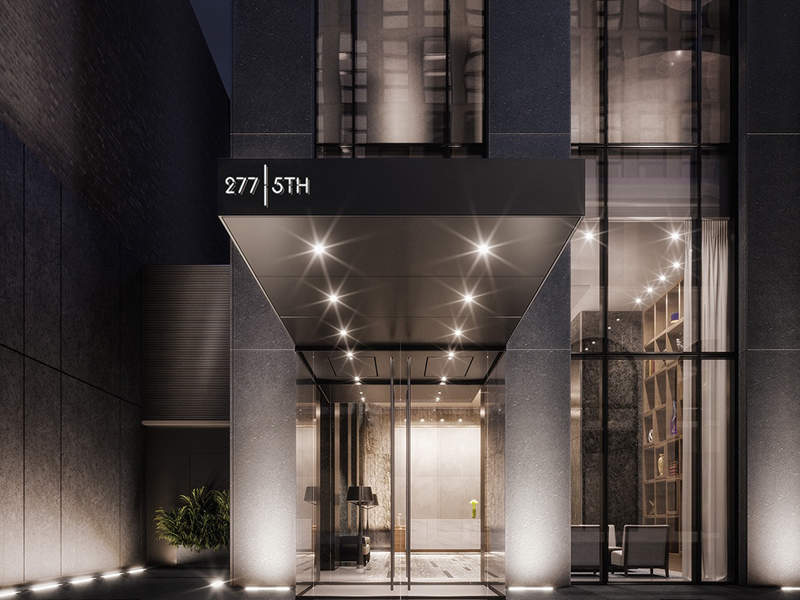 Rafael Viñoly designed the 55-storey 277 Fifth Avenue residential building. Credit: 277 Fifth Avenue, New York.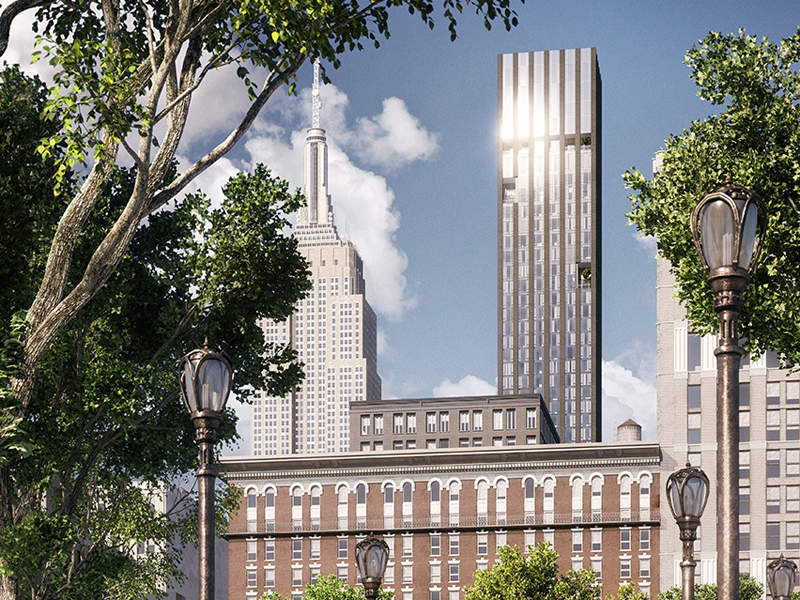 277 Fifth Avenue is located at the heart of NoMad neighbourhood in Manhattan. Credit: 277 Fifth Avenue, New York.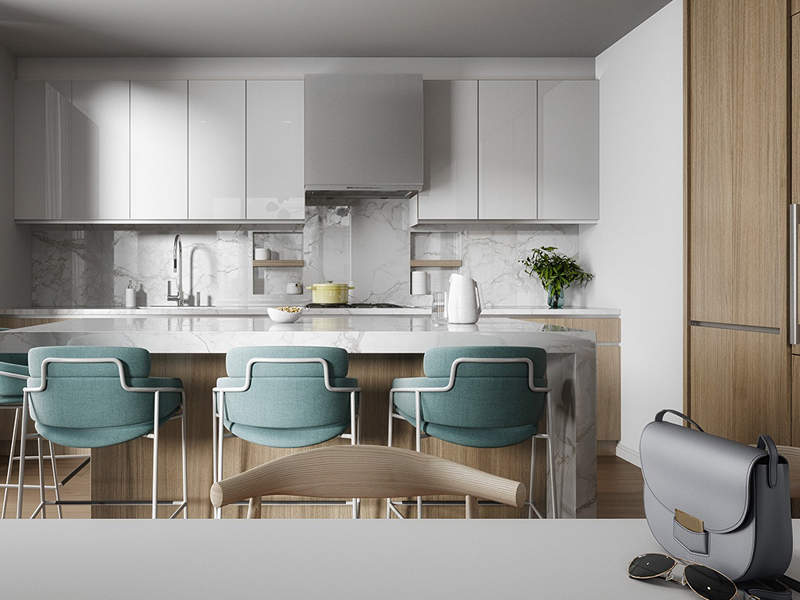 The kitchens at 277 Fifth Avenue residences will be equipped with oak cabinets and marble countertops. Credit: 277 Fifth Avenue, New York.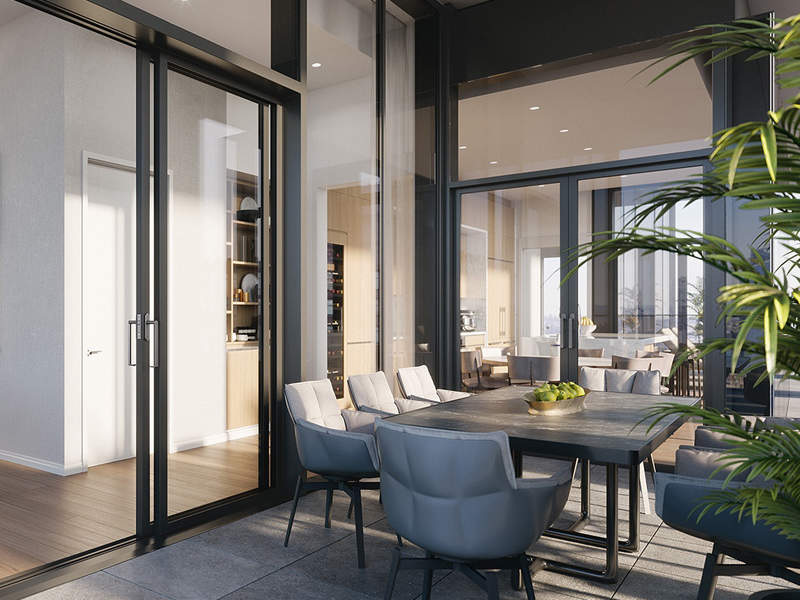 The four-bedroom penthouses feature 13ft-high ceilings. Credit: 277 Fifth Avenue, New York.
277 Fifth Avenue is a 55-storey building being developed on the south-east corner of Fifth Avenue and East 30th Street, in the NoMad neighbourhood of Manhattan, New York, US.
The 700ft condominium building will offer 130 luxury residences on the upper floors and retail space at the base.
The 55-storey building offers a stunning view of the New York City skyline, including that of the Empire State Building in Midtown, and the Freedom Tower in downtown Manhattan.
Lendlease and Victor Group are developing the 260,000ft² building, which is expected to be completed in 2019.
277 Fifth Avenue location
277 Fifth Avenue is located just a few steps from Madison Square Park and at the junction of Manhattan's East and West Sides, as well as uptown and downtown Manhattan.
Located near some of the world's top-rated restaurants such as Eleven Madison Park and Gramercy Tavern, the condominiums offer incomparable views and an attractive location in Manhattan's most sought-after and centrally located neighbourhood.
Design and structure of 277 Fifth Avenue
The 277 Fifth Avenue will use a combination of sophisticated proportions and the latest engineering technology, which resembles a boutique hotel.
The building's columns will be constructed at the perimeter to avoid obstruction of views and room layout from the structural elements. The design creates an alternating layout of floor-to-ceiling vertical windows providing stunning views and solid walls for displaying art.
Interiors of the residential tower
Interiors of the building feature oversized windows and 10ft-high ceilings.
The floor-to-ceiling windows along the full perimeter of the tower's residences, all of which have at least one corner exposure, frame magnificent vistas in every direction.
The residences will be crafted with a warm palette of natural materials including richly grained white oak, walnut and Italian marble.
277 Fifth Avenue residences
The Panorama Residences will be offered in one, two or three bedrooms, and feature semi-private entry hallways. The residences provide corner views through floor-to-ceiling windows of the living room or master bedrooms.
The tower's distinguishing architectural features include the loggias-sheltered open-air living and entertaining areas. A quartet of double-height, open-air loggias have been carved out of the building's corners, which spiral down around the building from the upper floors.
The three-bedroom Loggia Residences will be spacious and segmented into double-height living and dining areas. They will also include a kitchen and master bathroom with custom-designed floor-to-ceiling windows.
Three four-bedroom penthouses occupy the tower's uppermost floors. The penthouses feature 13ft-high ceilings, living, dining, and family rooms, as well as a master bathroom with floor-to-ceiling windows.
Amenities at 277 Fifth Avenue
Services provided at 277 Fifth Avenue include full-time doorman/concierge, porter services, and live-in superintendent.
Leisure facilities include a double-height lobby library, entertaining suite with separate bar and kitchen pantry, games lounge with custom ping-pong table, and kid's club.
The building will also feature a fitness club, separate training/yoga studio, and a spa with steam/sauna rooms.
Contractors involved
Rafael Viñoly has designed the 55-storey tower, while Jeffrey Beers was awarded the contract for designing the interiors.