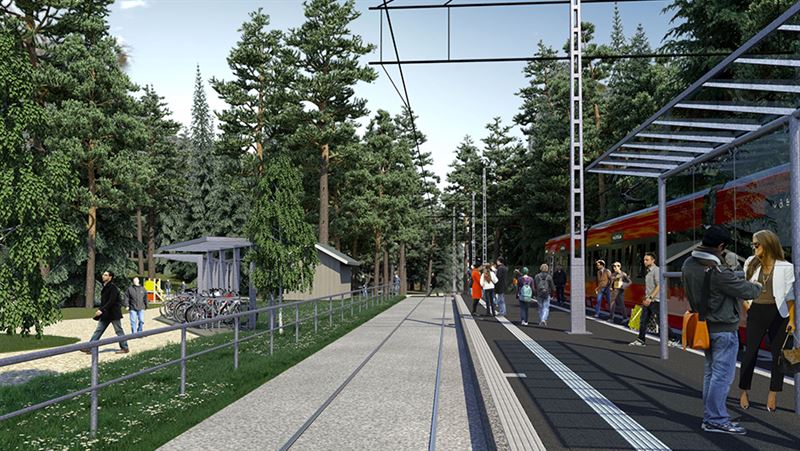 Finnish development and construction company YIT, as part of the Tramway Alliance, has commenced construction of part 2B of the Tampere Tram project in Finland.
Being developed in phases by City of Tampere, the project is being implemented by Tramway Alliance comprising YIT, NRC Group, Sweco and AFRY.
The Phase 2B involves the construction of tramway on Näsisaari, on Lake Näsijärvi, connected to the land by bridges. A channel is also planned to be built between the island and the shore.
Recently, the Supreme Administrative Court ruled on an appeal against the filling permit, thereby allowing work to start without delay on Näsisaari. The preparation work is planned to be completed in February 2022.
Planned to be completed at the end of 2024, the full phase II of the Tampere tramway will be operated by the alliance. This complete second phase has a total estimated value of €112m.
Of the €112m, YIT's share for 2B is around €37m.
The second phase of the Tampere tramway will run from Pyynikintori to Lentävänniemi via the Santalahti, Hiedanranta and Niemenranta areas. This phase is divided into two parts – 2A (Pyynikintori-Santalahti) and 2B (Santalahti-Lentävänniemi).
Work on Part 2A, from Pyynikintori-Santalahti, commenced last year. It is due for completion by the end of 2023.
The alliance of YIT, NRC, Sweco and AFRY received the contract for the second phase of the Tampere tram network in 2020.
Under the contract, the alliance is responsible for designing and construction of the second phase of the network, which will run for 6.6km.
———————————————————————————————————————-
Illustration of Tampere tram network. Credit: Tampereen Kaupunki/YIT Corporation.