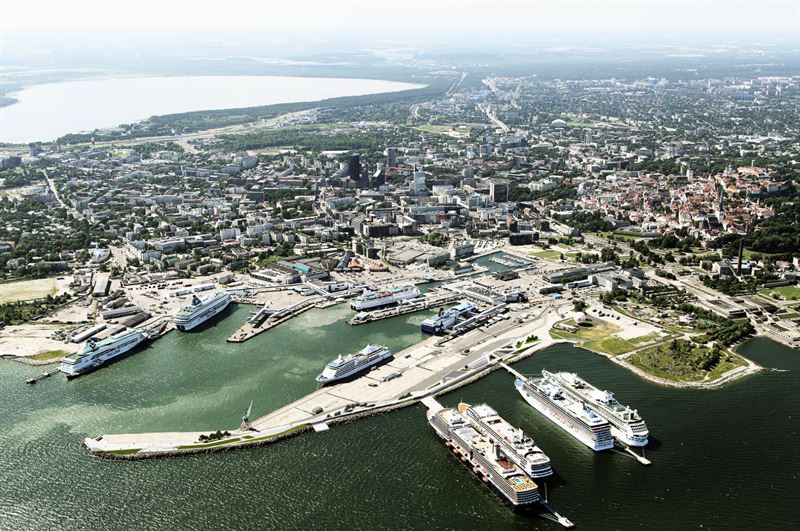 Finnish construction company YIT has signed a €13m ($14.4m) contract with Port of Tallinn for the construction of new cruise terminal in Tallinn, Estonia.
Under the contract, YIT will construct a three-storey terminal building on an area about 4,000m², pedestrian promenade area, children's playground and parking spaces.
The contract will be entered in the order backlog for the first quarter of this year.
Work on the project is scheduled to start in January this year and is slated to be completed in summer 2021.
To be constructed in the Old City Harbor near the current cruise liners, the port will be multifunctional and environmentally friendly.
YIT said that the project will use the materials and equipment with the best environmental performance for interior and exterior architecture.
The facility will be heated by sea heating where the energy is sourced from the seawater collector. Additionally, solar panels will also be used for energy.
Outside the cruise season, the building, which can accommodate up to 2,000 people, is used for events, concerts or conferences.
The building can accommodate approximately 2,000 people and can be used to host events and concerts or conferences outside the cruise season.
The building will be designed based on a study exploring the implementation of energy-efficient, ecological and sustainable solutions in the building to suit the Nordic climate.
The technical design study was supported by the European Union funding for the Green Cruise Port project.
In November last year, YIT and the City of Järvenpää have secured approval from the Järvenpää City Council for the development of Perhelä area in Finland.
Located in the heart of Järvenpää, Finland, the project will comprise a 20-storey building, two apartment buildings, 300 apartments, and office and retail space.
Subjected to building permissions and local plan becoming legally valid, the project construction is expected to begin in early 2021.
————————————————————————————————————————————————-
YIT signs contract to build new cruise terminal for Estonia's Port of Tallinn. (Credit: YIT Corporation)