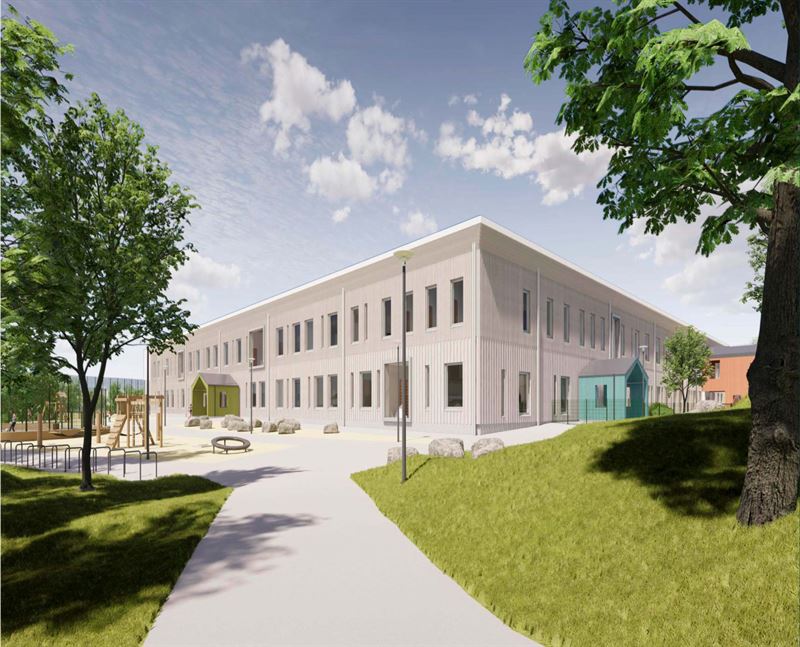 Finnish construction company YIT has received a contract from the City of Espoo in Finland for the implementation phase of the Tiistilä's school and daycare centre.
The project is planned to be carried out as a project management contract, which is valued at approximately €40m to YIT.
Construction of the project is planned to start in January 2022, with completion expected in the summer of 2024.
The wooden school and daycare centre property is expected to have a gross area of more than 12,000m2.
Capable of accommodating 990 students and 110 staff members, the school will offer 168 places for early childhood education.
YIT said that the project will be designed to have efficient use, functionality and adaptability.
Furthermore, the project's planning has focused mainly on energy efficiency during its life cycle.
Earlier this month, YIT, HGR Property Partners and Ilmarinen agreed to establish a joint venture (JV) for the development of real estate projects in Keilaniemi, a district in the south-eastern part of Espoo.
As per the deal, Ilmarinen and Regenero, a JV of YIT and HGR, will transfer the development projects in Keilaniemi to the proposed JV.
The new JV is planned to be established during the first half of 2022.
YIT will serve as turnkey contractor in the development projects, while Ilmarinen will offer its expertise as a property owner and developer to the JV.
HGR Property Partners CEO Kari Helin said: "Our co-operation will secure the execution of development projects in Keilaniemi for years to come in addition to providing future occupants with an exceptionally dependable partner for the development of high-quality premises."
———————————————————————————————————————-
Rendering of Tiistilä school and daycare centre. Credit: YIT Corporation.