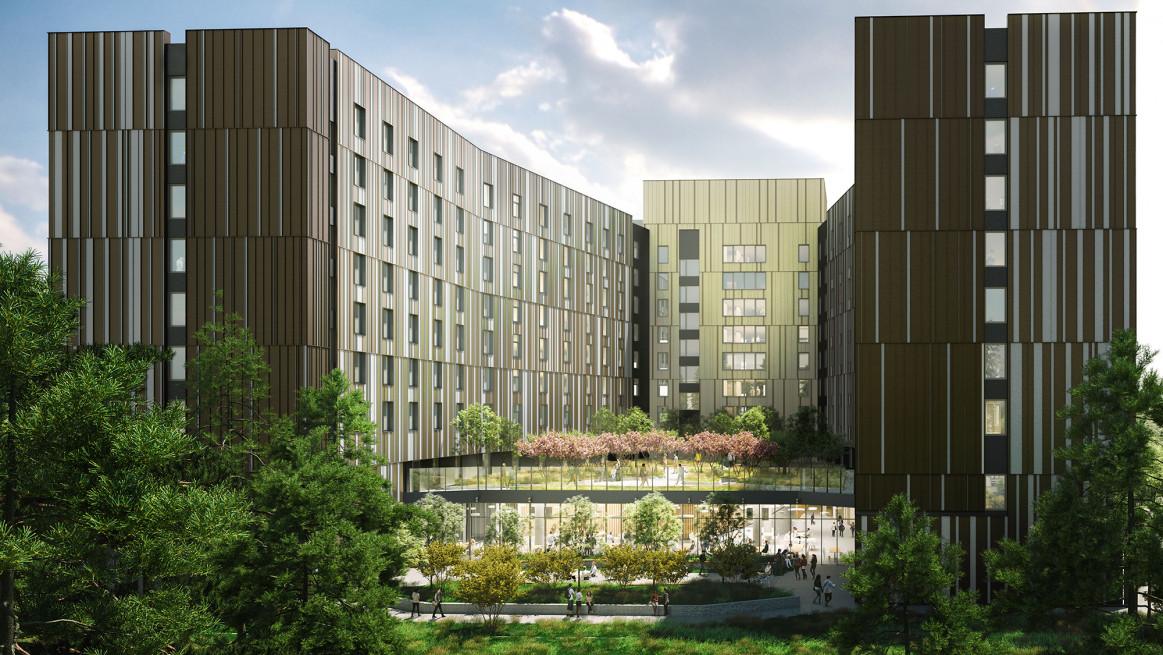 University of Toronto Scarborough (U of T Scarborough) has commenced construction on a new 750-bed student residence building at the campus in Ontario, Canada.
Located on Ellesmere Road just east of Military Trail, the new residence building is being constructed to meet the increasing demand for on-campus housing options.
The residential floors will feature a mix of single- and double-bedroom occupancy, fully accessible suites, study spaces, and common areas along with kitchen and lounge spaces.
The new building will also comprise a rooftop garden and terrace, a food servery and dining hall, event space, and mixed-use spaces for workshop-style learning.
It will include an Office of Student Experience & Wellbeing and Student Housing & Residence Life.
U of T Scarborough said that the new residence building is claimed to be one of North America's largest Passive House projects with a low-energy design concept.
The energy-efficient features of the new development include triple-glazed windows, walls with improved thermal performance, and continuous insulation.
The building's U-shaped design has been created by Handel Architects along with Core Architects.
Pomerleau, a general contractor, is constructing the residence, which will also use Spot, Boston Dynamic's robot dog, during the construction phase to document work progress, and to support health, safety as well as the quality standards.
Once opened in fall 2023, the project will double the current residence capacity at U of T Scarborough.
U of T Scarborough Student Experience and Wellbeing dean Desmond Pouyat said: "As U of T Scarborough continues to grow, so does our need to expand our facilities to give space for students to learn, discover, collaborate, and innovate.
"This residence building signals our commitment to providing world-class education by investing in vital institutional infrastructures."
——————————————————————————————————————————-
The new residence building, which will double the amount of residence capacity on campus, is also one of the largest Passive House projects of its kind in North America. (Credit: Handel Architects/ University of Toronto Scarborough.)