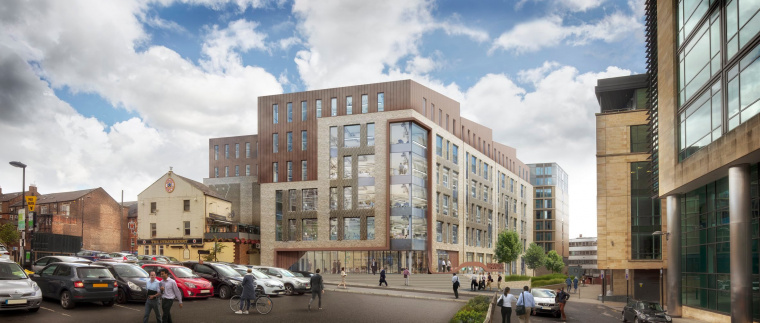 BMMjv, a joint venture between Bam Nuttall and Mott MacDonald, has started work on the second phase of a project to reduce the risk of floods in Leeds, UK.
The second phase of the Leeds Flood Alleviation Scheme will include the construction of flood defences on the River Aire upstream of Leeds Station as part of a catchment-wide approach to minimise flood risk.
Leeds City Council and the Environment Agency are working together and will invest nearly £112.1m on flood prevention measures for areas upstream of Leeds city centre, protecting 1,048 homes and 474 businesses.
The phase two proposals have been divided into two steps and include measures such as new defence walls, embankments and a large flood storage area.
The first step, worth £87m, will offer protection against flooding in any given year along the 8km stretch upstream of Leeds station. The protection will be offered at three important areas including Leeds Industrial Museum at Armley Mills, Kirkstall Abbey and Kirkstall Meadows. The works are expected to be completed by the winter of 2022.
In the second step of phase two, flood storage will be created at Calverley, making use of an existing flood plain and works at Apperley Bridge.
The first step is claimed to bring down the chance of flood to one-in-100, while the second step is expected to bring down the chance of flooding to one-in-200 in any given year.
Leeds City Council Leader, Councillor Judith Blake said: "It is very pleasing and heartening to see the next stage of this ambitious scheme to reduce the risk of flooding along the River Aire starting.
"Seeing work happening on the ground will hopefully give reassurance to the communities, businesses and residents in the Kirkstall Corridor and upstream that soon they will have measures in place to prevent a repeat of the catastrophic damage and pain caused by the impact of Storm Eva.
"This is the first step of a two-step process which we are determined to see completed in full. We continue to call on the government to provide the remaining funding or meet with us to discuss options so we can ensure all communities vulnerable to flooding from the River Aire have the highest possible level of flood defences in place, and our city is as resilient as we can make it to the increasing threat of extreme weather events due to climate change."
The joint venture had also committed that for every tree which is removed during the project, three trees will be planted across the catchment area as part of the NFM work.
—————————————————————————————————————————————————
Image: Leeds Council, Bam Nuttall and Mott MacDonald officials at the start of the project. (Credit: Leeds City Council).