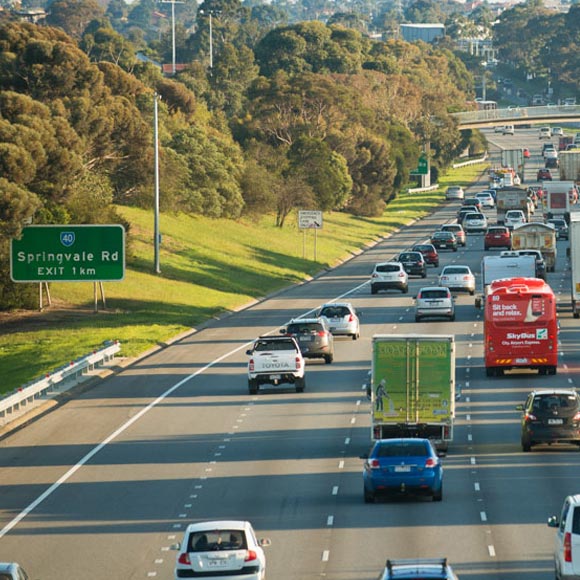 The Government Australia has announced the start of construction on stage two of the A$1.4bn ($900m) Monash Freeway upgrade project in Victoria, Australia.
The progress on the project follows the approval of additional funding, worth A$367.5m, by the state and federal governments in September 2019, to upgrade the freeway.
In October 2019, CIMIC Group's subsidiary CPB Contractors was selected to build the stage two of the Monash Freeway upgrade programme, which aims to help strengthen the capacity of the Monash Freeway and accommodate the growing traffic in the expanding south-east.
Australian Deputy Prime Minister and Minister for Infrastructure, Transport and Regional Development Michael McCormack said: "We want to meet the huge demand for this corridor, which is why, beyond adding extra lanes, we're improving links to the Monash.
"It's all part of the Federal Government's record A$100bn pipeline of infrastructure projects helping Australians reach their destinations more safely and quickly."
The stage two of the project will involve the construction of 36km of new lanes on the Monash and Princes Freeways Warrigal Road and Eastlink outbound, Eastlink to Springvale Road inbound and Clyde Road to Cardinia Road, in both directions.
The upgrade will also connect Police Road to the freeway with an outbound on-ramp. It will connect the Jacksons Road outbound ramps directly to Eastlink with a separate road.
Two extra lanes will also be added in each direction on O'Shea Road between Clyde Road and Soldiers Road, as part of the project.
Additionally, O'Shea Road will be extended to join the Beaconsfield interchange while the interchange will be upgraded by adding an inbound freeway off-ramp and an outbound freeway on-ramp.
The scope of the work will also include building a shared walking and cycling path on O'Shea Road between Clyde Road, Berwick and the Princes Highway, Beaconsfield.
Victorian Minister for Transport Infrastructure Jacinta Allan said: "The freeway will remain open during peak periods, and we'll schedule any major lane closures outside of busy times."
The Monash Freeway upgrade programme is planned to be completed in 2022. It is expected to create 1,000 construction jobs in the region.
——————————————————————————————————————————————————
CPB Contractors will upgrade the Monash Freeway in Australia. (Credit: CPB Contractors)