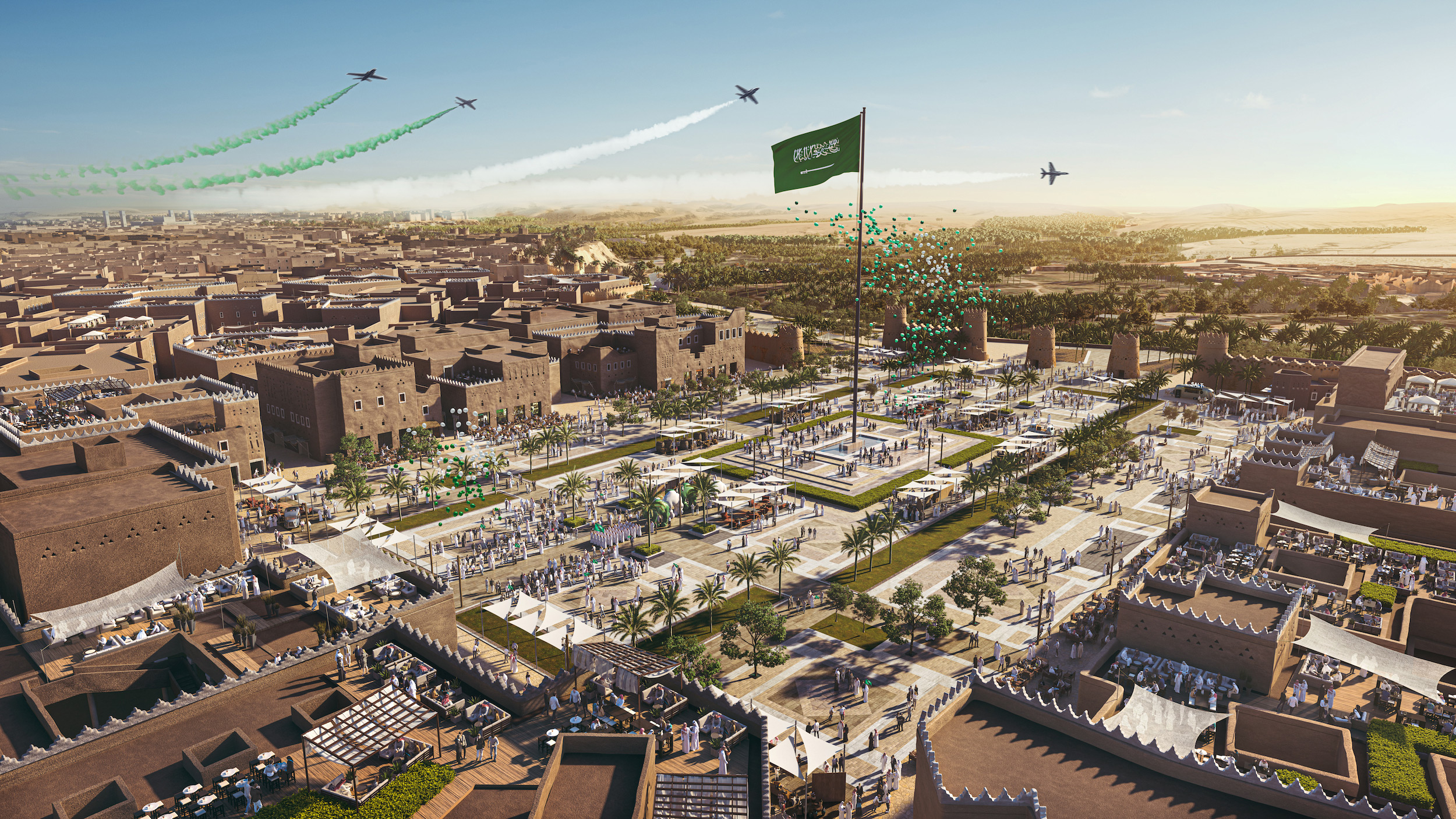 Saudi Arabia's Diriyah Gate Development Authority (DGDA) has commenced construction on SAR75bn ($20bn) Diriyah Gate, a new cultural and lifestyle tourism destination located in Diriyah, Riyadh.
Located 15 minutes north-west of Riyadh city centre, the Diriyah Gate project aims to transform 7km2 of Diriyah city into one of the world's lifestyle destinations for culture and heritage, hospitality, retail and education.
The giga project will feature cultural, entertainment, retail, hospitality, educational, office and residential areas, including more than 20 hotels, a bustling retail heart, a diverse collection of museums, and over 100 places to dine.
DGDA CEO Jerry Inzerillo said: "With a huge variety of educational institutions planned including academies, cultural institutes, museums and universities, we will be developing a place of great learning and intellectual curiosity.
"Filled with wonder and discovery, Diriyah Gate will leave our visitors relaxed, inspired and culturally connected, and it is destined to become one of the world's greatest gathering places."
Additional features of the project include a series of outdoor plazas as well as a 3km escarpment walk, which offer views across the historic Wadi Hanifah.
DGDA chief design and development officer Jonathan Timms said: "On completion, the development will embody a new way of living for Diriyah's residents and the greater Riyadh community – comprising a sophisticated intersection of authentic Najdi-style living coupled with world class amenities, all within the convenience of a mixed-use urban community.
"Overall, it will be an enhanced, pedestrian friendly, walkable city, deeply rooted in the heritage and cultural equity of the Kingdom."
Surrounded by more than 20 luxury hospitality brands, including Aman Resorts, the Diriyah Gate will also feature five iconic squares, a Formula-E racetrack and even a 15,000-seat arena.
———————————————————————————————————————————–
Illustration of the Diriyah Gate giga project in Saudi Arabia. (Credit: Diriyah Gate Development Authority)