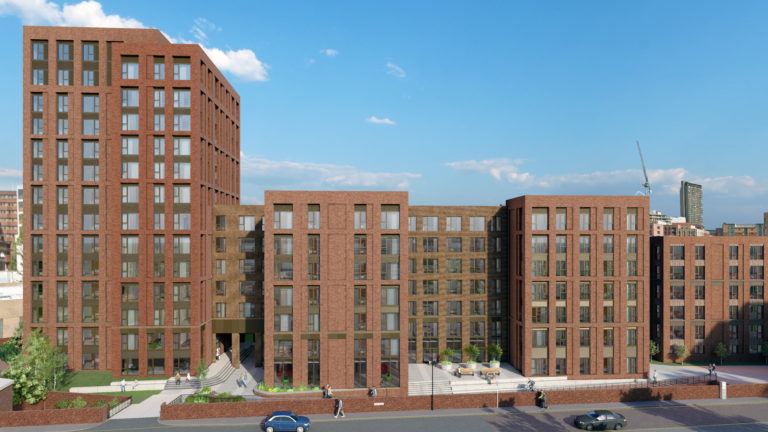 Winvic Construction has commenced construction on Sheffield city centre build-to-rent (BTR) project for developer PLATFORM_ in the UK.
Being constructed on Sylvester Street in Sheffield, the new development will include 335 apartments and feature community roof terraces, two commercial spaces totalling 7,650ft2 along with shared social areas to the ground floor.
The company plans to construct the seven and 14-storey complexes using a steel frame structure along with car parking and covered cycle storage.
Scheduled to be completed in 2023, the new project is marked as Winvic's second BTR project for PLATFORM_.
The other BTR scheme is located on Dumballs Road, Cardiff and will include 206 one- and two-bedroom apartments over two tower blocks.
The development will also include a lounge, gym, two commercial spaces totalling 6,500ft2 on the ground floor and 2,100ft2 of shared resident spaces.
It will also feature rooftop terraces, surface car-parking for 39 vehicles and storage space for 192 cycles.
Winvic Construction commenced work on the project in January this year.
Winvic Multi-room director Mark Jones said: "We've been working in partnership with PLATFORM_ for some time in preparation for both projects and we've built a strong relationship due to our shared vision of quality accommodation through good design that's simply done right.
"With over 7,000 multi-room beds developed to date and a further 3,000 plus under construction, the expertise of our teams will make the road to handover a smooth one on these prestigious schemes."
In May this year, the company was awarded a contract to build eighth industrial warehouse at Segro Logistics Park East Midlands Gateway in East Midlands, the UK.
———————————————————————————————————————
Rendering of the new Sheffield city centre build-to-rent project in Sylvester Street, Sheffield, the UK. Credit: Winvic Construction.