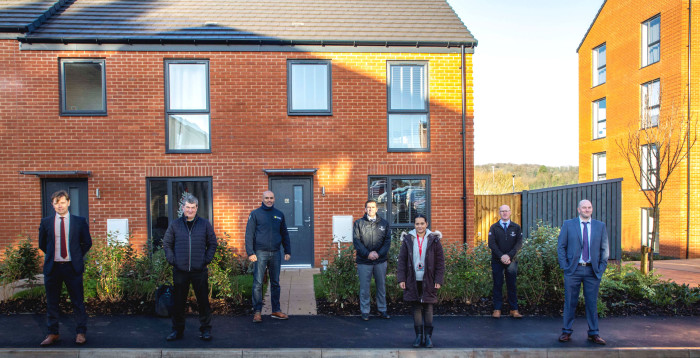 Willmott Dixon has been selected for the Southern Construction Framework (SCF) Residential procurement framework.
It has secured place on Lot 2, the Residential Delivery sector, and Lot 4, the Residential Led Development sector.
The residential framework will run for four years and is available for firms in London, the South East and South West.
The Residential Delivery sector will allow the company's Construction arm to deliver residential developments of over 65 dwellings.
Meanwhile, the Lot 4 will enable the Development Solutions business of Willmott Dixon to work with local authorities to secure more than 65 dwellings and commence construction quickly.
Previously, Willmott Dixon delivered more than £600m projects through its Construct framework and created over £18m in local spend throughout the project.
In 2019, Willmott Dixon Interiors delivered the London Screen Academy, which is transformation of a former factory in Islington into a new film school.
Willmott Dixon SCF national account manager Guy Dawes said: "We are delighted to further our long-standing collaboration with the SCF through our appointment to the SCF Residential procurement framework.
"We have been a strategic partner for public sector housebuilding for nearly 50 years and we see the framework as a key enabler to support our customers to unlock schemes through both our Construction and Development Solutions businesses.
"The framework puts sustainability and MMC at the heart of public sector housebuilding, both of these aspects are critical to the way we work.
"Through our 2030 'Now or Never' sustainability strategy, we pledge for all our new buildings to achieve net zero operational carbon by the close of 2030, furthermore, through our Collida business, we are quickening the adoption of standardisation in the residential sector."
———————————————————————————————————————
Willmott Dixon wins place in the Residential Delivery and the Residential Led Development sector. Credit: Willmott Dixon.